Reading books together is an unusually fun activity for couples. It is like a trip you can take or an emotional experience that you can go through 'together' – or a world that you both can escape to, be part of and live in, however briefly…
Followed later by thrilling discussions with your other half on what you absolutely loved, what made you cry, what annoyed you no end and what made you laugh out loud! As the animated conversations progress, you might find yourself falling more and more in love with each other.
Listed below for you, are a varied mix of books to read with your other half! Hope you enjoy all of them!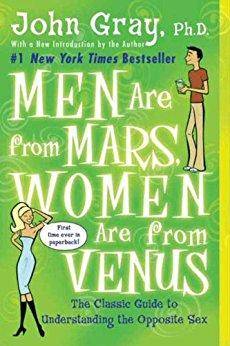 1. Men are from Mars and Women are from Venus by John Gray
"When women are depressed, they eat or go shopping. Men invade another country. It's a whole different way of thinking." Elayne Boosler.
Men and women really are wired that differently, but as they have to live on the same planet, this book can give helpful insights into the workings of the minds of both the genders! Also, it is an entertaining read!

2. Revolutionary Road by Richard Yates
'So now I am crazy because I don't love you, right? Is that the point?' April Wheeler, Revolutionary road.
The book is a realistic portrayal of a marriage on the brink. A 'revolutionary' couple that did exactly that they didn't want to. It conformed. It lost itself. They lose themselves. And we see then how they inflict hurt on each other – the people they loved the most.

3. The Bridges of Madison County by Robert James Waller
"The old dreams were good dreams; they didn't work out but I'm glad I had them."
A beautiful telling of an affair; a celebration of the kind of love that is so powerful and intense that its memories last you forever.

4. Star Signs/Love Signs/Relationship Signs by Linda Goodman
It is always a good idea to go through your spouse's (daily/monthly/weekly) horoscope to know what kind of day 'you're' going to have! Had a fight? Blame it on the 'stars' and move on. Don't believe in star signs? No problem, even then it is fun to go through the signs together and discover all the fascinating stuff they have to tell you.
5. Love Story by Eric Segal
'What the hell makes you so smart?' I asked.
'I wouldn't go for coffee with you,' she answered.
'Listen — I wouldn't ask you.'
'That is what makes you stupid.' She replied.
Read this uplifting love story and enjoy the quirky wit, thrown about all through the book.
6. Parenting illustrated with crappy pictures by Amber Dusick
If you are a parent to toddlers, we feel your pain! You love your kids and blah blah blah… Read this book with your spouse to share a few laughs over the trying moments parenting brings.
7. The Girl on the Train by Paula Hawkins
Read this book specifically to discover how whacked out and messed up people and marriages can get – it will make you thankful for your own marriage, regardless of how mad you may be with your spouse after the last fight! And oh, it's a gripping mystery book!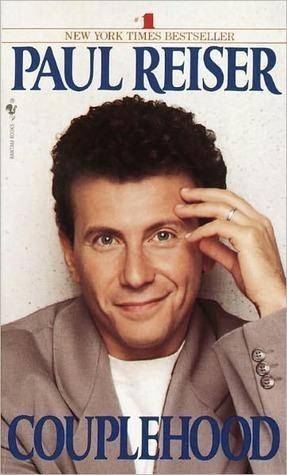 8. Couplehood by Paul Reiser
'Sometimes it works out well, and certain household responsibilities fall naturally to those who like doing them. My wife likes to buy groceries, I like to put them away. I do. I like the handling and discovering, and the location assignments. Cans – over there. Fruit – over there. Bananas – not so fast. You go over here. When you learn not to go bad so quickly, then you can stay with the rest of your friends." Paul Reiser.
The book is all about how life changes when you couple up and is often referred to as the Bible of Coupledom.
9. Parachutes and Kisses by Erica Jong
Erica Jong says, 'writing about sex turns out to be just writing about life'.
Read this romantic and witty novel spun around the life of the 39 year old protagonist, Isadora, who finds herself surrounded by an interesting assortment of suitors. As Erica puts it, 'sex doesn't disappear, it just changes forms'.
10. Rumi and Omar Khayyam
"Lovers don't finally meet somewhere. They're in each other all along." Rumi.
"How sad, a heart that does not know how to love, that does not know what it is to be drunk with love." Oman Khayyam, Rubaiyyat.
Soulful poetry for those mushy, romantic, monsoon evenings spent indoors, in the arms of your love.