What's your love relationship status on WhatsApp? Admit it, we are all obsessed about telling people everything about our lives on social media. And when it's love, it ain't real till it's up as a status. We tend to have cute status messages that are our commitment quotes on WhatsApp. Anyone would just love these cute statuses and your guy is no exception.
You tend to create status posts for a man when you're irrevocably in love. Have you ever felt love? As the super emotional Lin-Manuel Miranda puts it, love is love. There is no better feeling in the world than to know that you are in love with someone. People come and go but what remains is the beautiful feeling of having loved a person, even without reciprocation. Then to have found a person who is so much in love that she brings out the Shakespeare in herself and writes down her feelings for you is a matter only the luckiest will have ever experienced. Here we have 10 cute posts to share with your man if you are in love.
Related Reading: 13 Signs to Know if a Relationship is Worth Saving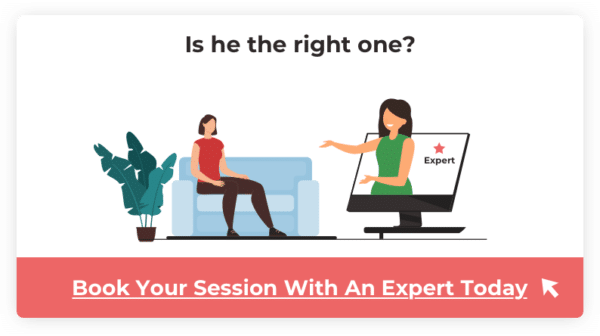 10 Love Relationship Status On WhatsApp
Poets and writers and painters have tried to commemorate the feeling of love for ages. Luckily, you don't have to be an artist to conjure up your feelings in a sentence for your man. We have it all sorted for you. Your happy relationship status is summed up by us with these commitment quotes on WhatsApp. Just go ahead and share these 10 Love Relationship Status on WhatsApp.
1. The morning quote
This love status for WhatsApp will make his day and even his night too.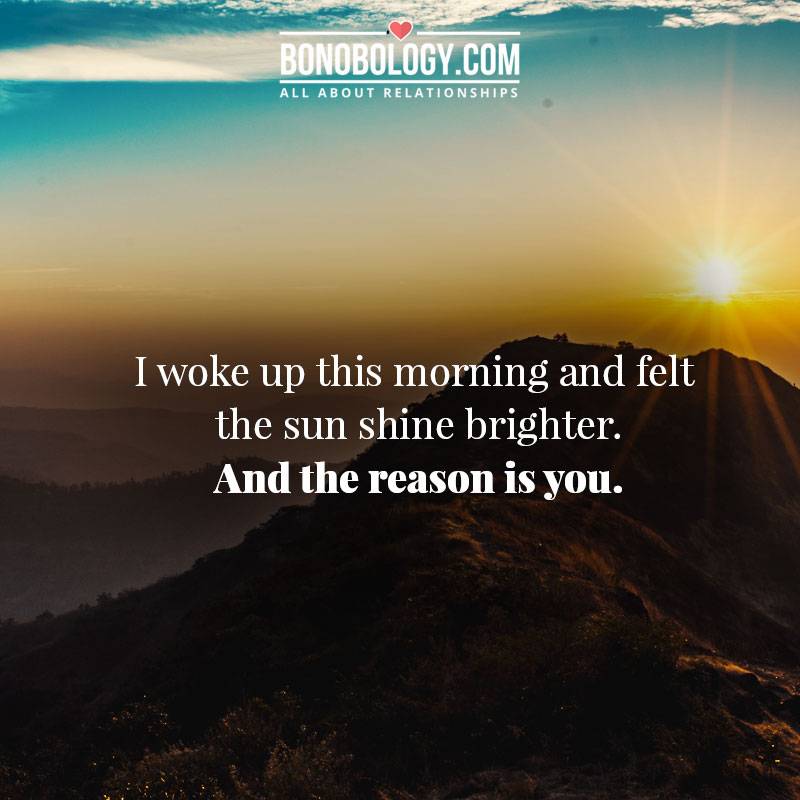 2.Starting the day
This is a wee bit mushy but you do need a bit of mush on your love status on WhatsApp. Don't you?
3. About forever
Reading this cute status message anyone will go "Aww"!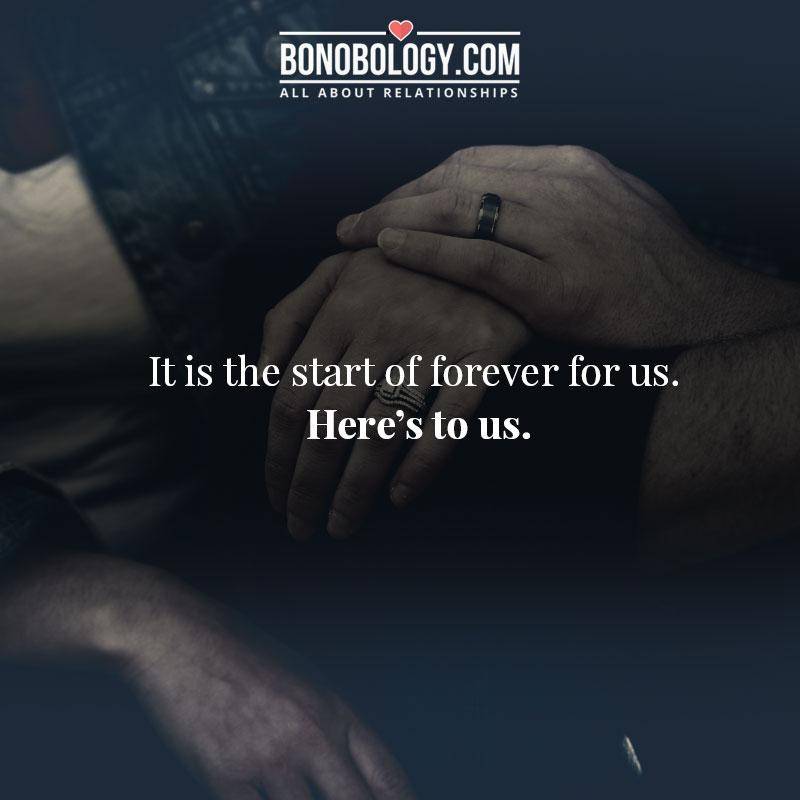 4.What I have been missing
This love message on WhatsApp could be a bit elaborate but conveys your feelings nevertheless.
Related reading: Things couples do on social media!
5.Can't be more sure
This makes your message of commitment all the more worthwhile.  Some cute statuses pack all the punch.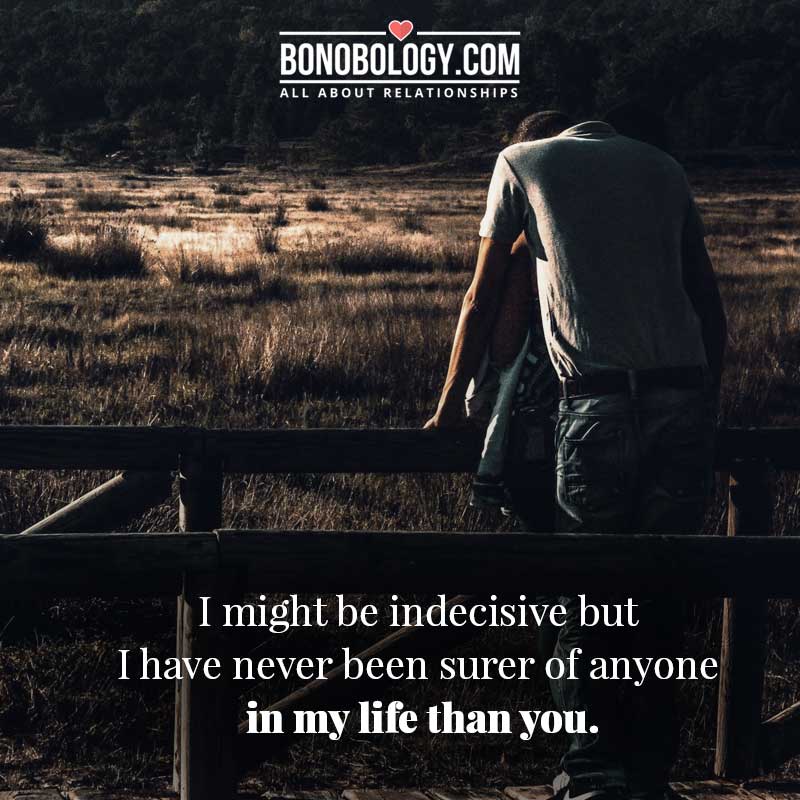 6.Making it worthwhile
This is the cutest WhatsApp status message possible.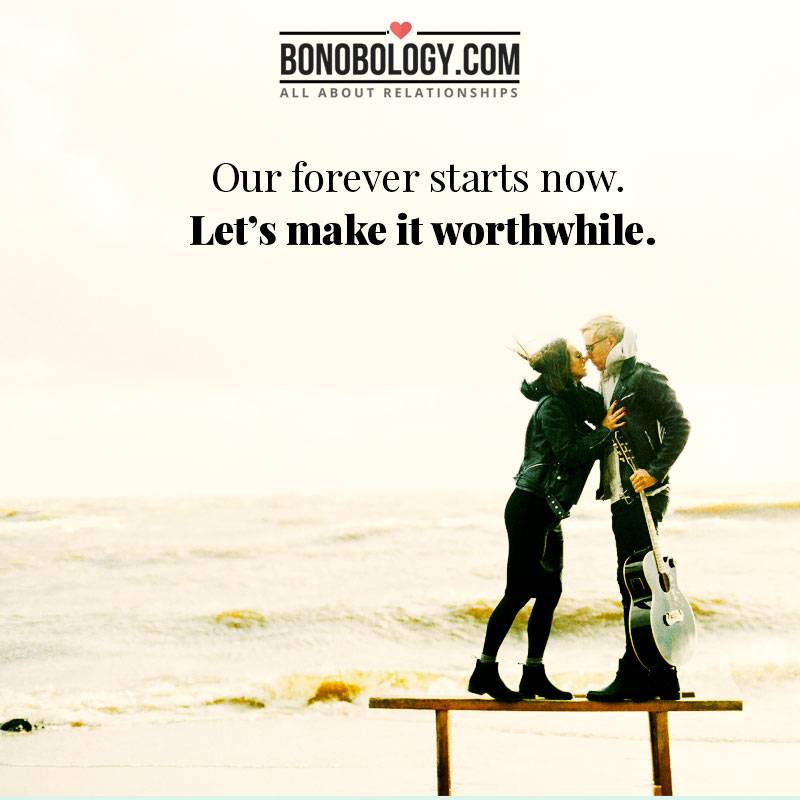 7. Romance is all you need
Yes, the movies help you re-invent romance and if you tell him that in cute status then nothing like it.
8. Love is being lucky
Yes saying that in your WhatsApp status to your man is the cutest thing to do.
Strictly avoid thoughts of suicide when you face rejection in love