"What should I wear on the first date?" is a question that has haunted girls for centuries! It is one dilemma every single girl out there is dealing with, since time immemorial.
Only a few girls are born with an unwavering wardrobe confidence and don't feel the need to succumb to the pressure of 'dressing to impress'. For the rest of us, imperfect mortals, it's a tough call indeed.
Even though the thought of what to wear on the first date involves sweaty palms, a blank stare at the closet and being on the verge of a meltdown, all you need, to rock it like a diva, is some clarity and a little help from your friends; us!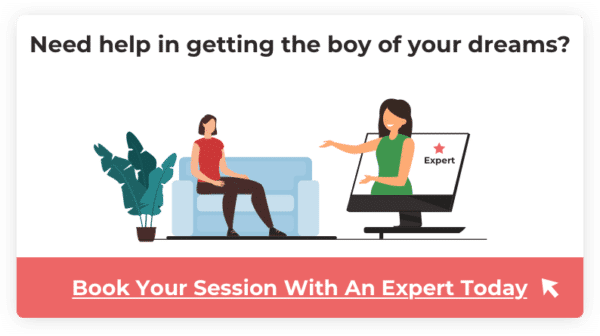 What To Wear On A First Date – 10 Dresses That Will Solve Your Dilemma
We know how nerve-wracking it can be, having an overflowing wardrobe but still having nothing to wear. Been there, done that! And hence, we are here to share with you our wisdom about what you can wear to a first date for different occasions!
1. Outfits for a casual date/coffee date
If you are going for a daytime first date the perfect style choice to follow are the three C's – casual, comfortable and chic.
If you choose the outfit accordingly there is no way you can go wrong. Especially if you've just decided to have a quick meet-up, post-work, at your nearest Starbucks, you really don't want to overdo it. The key is to keep your style minimalistic and yet, edgy.
Some great options are:
A blazer and skinny jeans
This is a look that you can never go wrong with. Especially since you're meeting this guy post or pre-work, this look suits both occasions. Think light blazer, perfectly fit jeans, a plain top or a breezy shirt inside which you can pair with either pumps or sneaks, as per your preference.
This look will make you look successful and accomplished with an easy-breezy side to you as well. the advantage of wearing a blazer is that it will make your shoulders pop and also make your waist thin while hiding your hips (if that's a problem area for you)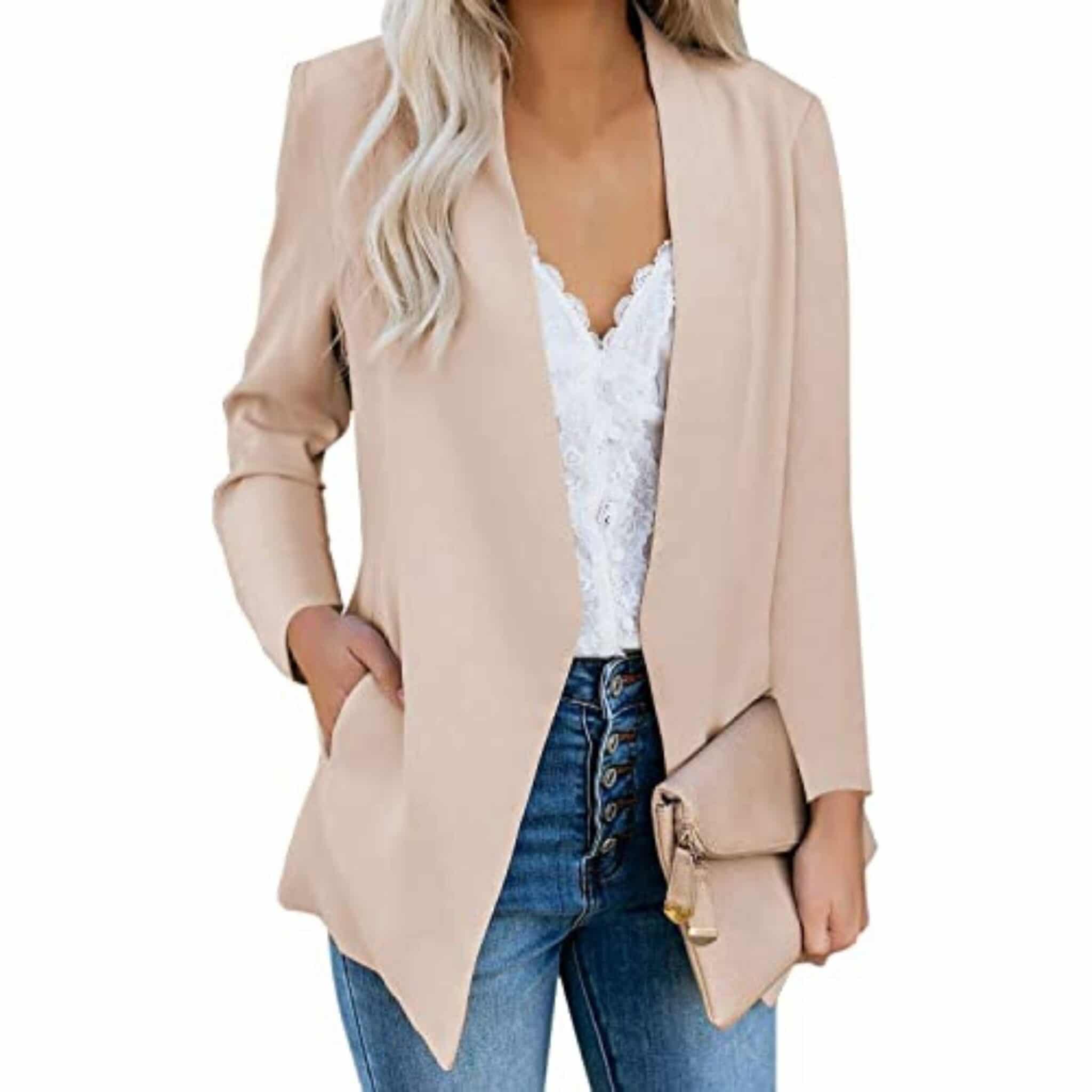 A crop top with shorts/Skinny high-waisted jeans or Boyfriend Jeans
Can we just take a minute to appreciate crop tops here? These wonderful pieces of clothing can literally be paired with anything and look chic-casual. And they come in so many varying shapes and sizes that they can be worn to almost any event!
If you're struggling with what to wear on a first date, especially a causal one, go for a crop top. Paired with shorts and sneakers, it can look like a laid back summer look, or if you are looking for something a little less casual, pair a crop top with some high waisted jeans (perfect to hide that muffin top!) or some boyfriend jeans, a thicc girl's best friend.
2. Dresses to wear to a brunch date
Aren't brunch dates and mimosas just so amazing? Ahhh….
Well, the anxiety that goes into picking what to wear to these dates isn't! You need to pick a look that is perfect for that daytime sunlight since you don't have the dim dinner date lights to hide you.
Here are our top picks for what to wear on your first date:
A summery Sundress
Gone are the sundresses – the sundresses, Ted! I don't think I can make it another eight months with no sundresses. – Barnety Stinson on the arrival of winter
Barney was right when it came to sundresses, they're the perfect attire for a brunch date!
Perfect for summer days, go for a sundress if you are comfortable flaunting your neckline and shoulder. Choose a pretty pastel colour or a bright daytime colour like yellow, that compliments your skin tone and finish off the look with a cute pair of sunnies, flip flops and tussle earrings.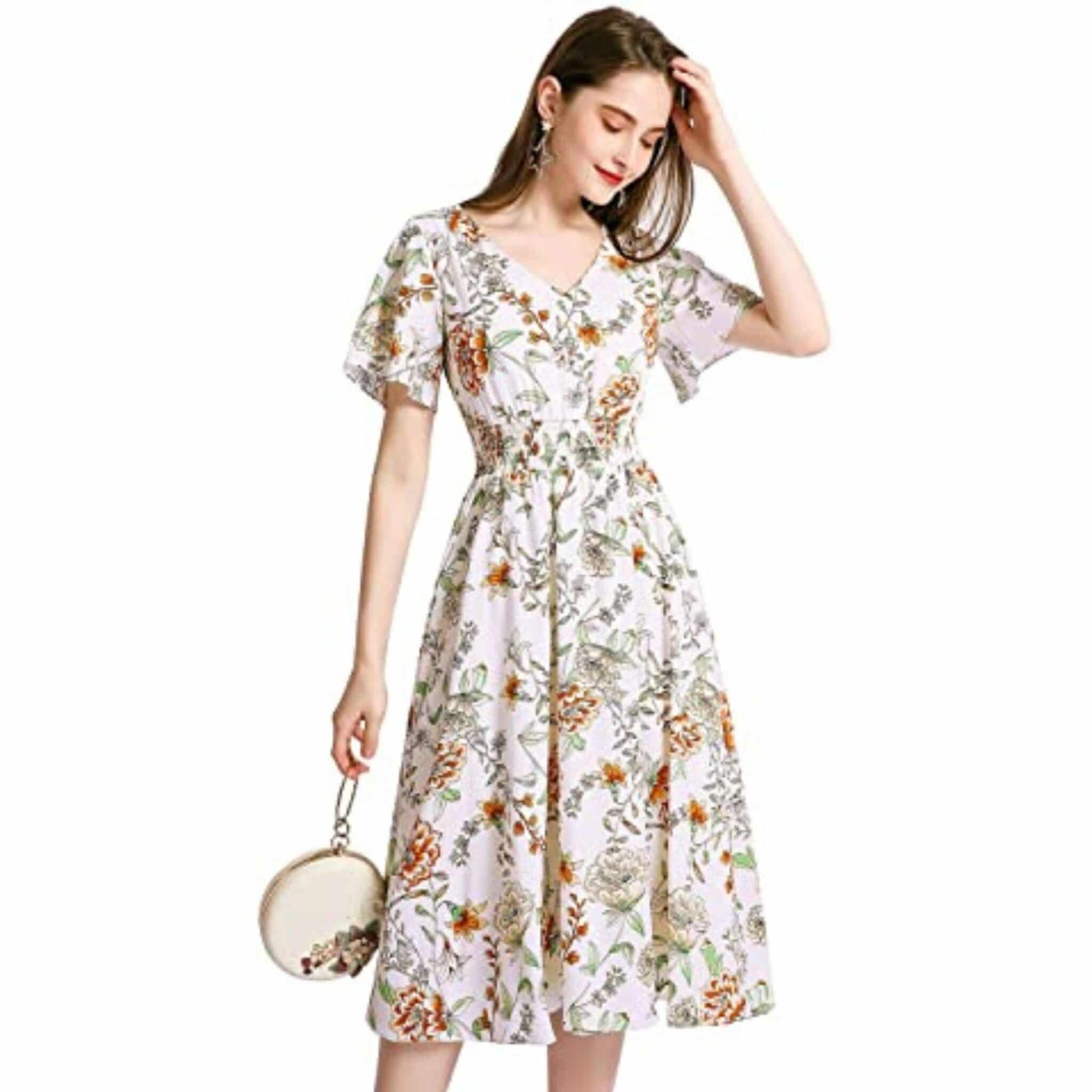 Related reading: 7 amazing first date ideas
Maxi dress
These are perfect for a daytime outing, especially in summer. There are so many styles available online and in stores that you can find a maxi dress perfect for any occasion! Especially a first date.
These dresses not only compliment most body types but also make you look taller and make your waist look slimmer. Style this with some chic boho flip flops or even some block heels and an over-the-top hat and you have yourself a perfect chic brunch look.
3. Dress to impress on a dinner date
We consider dinner dates a little easier to dress for since you can g a little over the top without seeming extra. Plus the dim lighting helps!
LBD – Little Black Dress
Nothing glams you up better than the classic Little Black Dress. It's sexy, it's elegant and you cannot go wrong if you pair it with the perfect attitude to carry on your sleeve.
Keep the accessories simple, blow dry your tresses, wear stilettos and add a designer clutch to finish with the perfect oomph.
A midi skirt paired with a shirt
If you're wondering what to wear to a first date, especially a fancy dinner date, nothing says sophisticated fashion like a satin midi skirt with a shirt of your choice.
Play with patterns and prints and keep one thing plain. The good part is that you can pair this look with your favourite denim jacket/leather jacket or even a blazer in the winters. Make sure you pair this up with some sexy heels to give a 'pump' to your look.
Stilettoes work the best but some heeled ankle boots will work wonderfully for the autumn-winter season.
4. Outfits for a movie date
You definitely want to keep it casual for a movie date. But obviously, a well thought out, seemingly effortless type of casual, duh!
Our favourites are
Bellbottoms/flared jeans with french tucked shirt/t-shirt
This has got to be one of our favourite looks out there. God knows we were glad when the flared jeans made a comeback. These wonderous jeans make your legs look long, your waist look small and your butt look peachy.
Paired with a French tuck, this look just checks all the right boxes. Feel free to wear your fav sneakers with this one.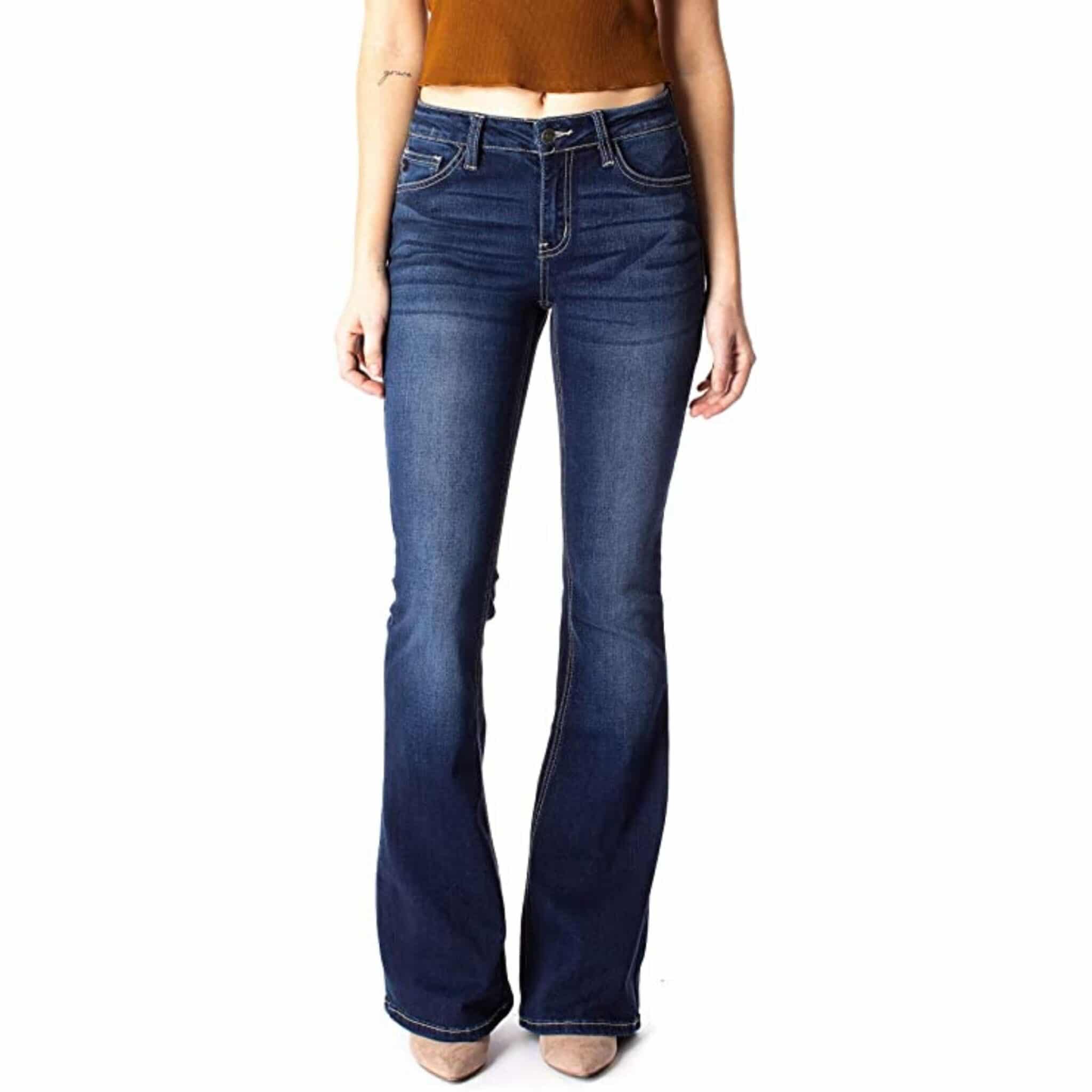 Related reading: 7 positive things to do after break-up
Shirt-dress
If you want a style that is street smart, then a shirt dress is perfect for you. Choose one in solid colour, checks or basic denim and pair it with some kickass sneakers for the optimum cool girl cash look.
5. Perfect dresses for a drinks date
If it's an evening date, then you can ditch being just casual. You're feeling dressy and there's no reason to hide it. Glam your look up, girl!
But considering it's a date over some drinks, you might want to pick some chic comfort too. Being tipsy and conscious is no fun and can play tricks on your mind. You don't need to worry about how to marry comfort with style because we have you covered.
Here's what we suggest:
A black strappy jumpsuit
God bless the person who decided to glam up the old jumpsuit and turn it into a fancy outerwear clothing article! A black jumpsuit is perfect for dinner and drinks because 1) it's hella sexy, 2) it combines the neckline of your favourite sexy black dress with the comfort of pants!
You don't need to be conscious about your skirt shifting or how you're sitting or if people can see your nether regions while you try to get it on, on the dance floor. You can be sexy and confident and totally wow your date in this outfit.
Pair it with sneakers or block heels, as per preference. A sling bag and golden hoops and blow-dried hair will ensure you look like the goddess that you are!
A sexy romper
The jumpsuit's smaller, bolder, cousin is the romper. If you don't mind showing a bit of leg, especially in summers, this is the outfit for you.
Satin rompers, lace rompers or even solid colour rompers with a lovely cut can make the perfect outfits for a first date. Again, they're comfortable so you can drink freely and enjoy your night and tell your friends about your drunken endeavours the next day.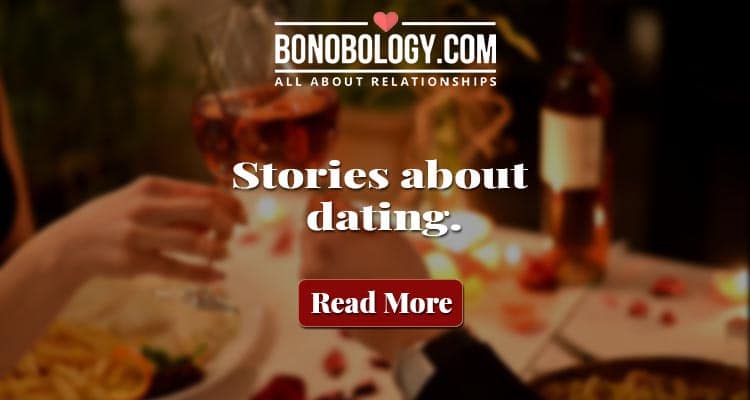 Styling tips for a first date
So now that you know what to wear on a first date and absolutely nail that look, here are some other tips you should keep in mind before selecting an outfit for a first date:
Don't complicate your choice of outfit by overthinking: You got this, girl! You know what flatters you so don't second guess and ruin your night
Don't try ambitious fashion on the first day: Yes, it's tempting to go over-board but trust us, very few guys appreciate fashion like we do and hence might not understand the sophistication of that ruffled one-shoulder-off dress
Stick to your personal style: Like we said, you know yourself best and your own style best. So, instead of experimenting on a totally different tangent, stick to your personal style
Dress according to the venue: We cannot stress this enough! Avoid going to a fancy dinner date wearing shorts and a t-shirt. All this will do is make you feel out of place and ruin your mood
Pick an outfit that flaunts your best asset: You know your body-type. Pick an outfit accordingly. If your best asset is your thin waist, pick something that is clinched at the waist and makes it the point of focus. If you want to flaunt your booty, pick something well fitted in that area like a nice pair of jeans or a leather skirt
We hope this article helped you ease at least some of that first date anxiety! What is your personal favourite first date outfit? Do tell us in the comments below.