Getting your ex-boyfriend back in your life is largely possible, but the important thing is to keep him once he is back. And that's where most women fail. Getting your ex back is basically making him remember what you shared, overlook the differences for the happiness, and making him realis how great your relationship was.
A breakup brings emotional baggage, guilt and emotional chaos that becomes suffocating to handle along with the void that your boyfriend left.
Usually, girls will take the back seat to cry or feel guilty. He is gone but your heart still has feelings. As you are on the back seat, it is impossible to even see which direction you are heading to get him back. You might end up choosing the wrong roads.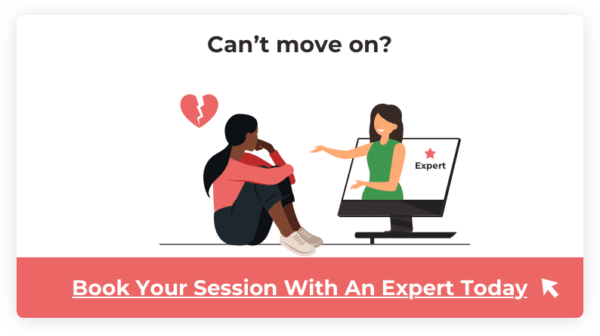 How to get your ex-boyfriend back? You need to choose the right direction to make him yours again. And we are there to tell you what exactly you should do to get him back
Related Reading: 18 Definite Signs Your Ex Will Eventually Come Back
12 Tips And Tricks To Get Your Ex-Boyfriend Back
What to say to get him back? How can you get him back after pushing him away? Can you get your ex back fast by text message? These could be questions clouding your mind. Before you set out on the journey of getting him back in your life, you need to do two things.
First, no matter how bad the breakup was, you must come to the driving seat and get hold of your emotions, because if you don't do that, your objective of getting your ex back or even making him want you back will never be successful.
Getting over a breakup fast is the first thing to do so as to think clearly about what you want. It doesn't matter if you were the one who was cheated on or dumped. You need to come up with a plan to make him want you badly. That's the only way you can get your ex-boyfriend back.
Second, reflect on the relationship you had and the person he was and most importantly, the person you were with him. Go after him only if he's worth it and it's worth saving the relationship. If your relationship didn't make you happy, it's time to move on and find a better person, instead of going back to him.
After figuring out these two things, get ready, because it will not be easy, but isn't impossible as well, to want him to want you back.
Here are 12 real tips to get your ex-boyfriend back
1. Start looking for answers and get your ex-boyfriend back
It is human psychology; we never tend to believe whatever went wrong could be our mistake. We love playing blame games. He might have initiated the breakup, but you must go deeper and find out what went wrong exactly.
When relationships end, we only focus on the bigger picture or talk about big mistakes. But a relationship is never ruined by big mistakes.
Mostly when the little things or gestures start getting ignored, you start losing the charm in the relationship, as well as the person who is in the relationship.
What went wrong should be your question if you want your boyfriend back. If the answer you find makes you want to mend the relationship and make him yours again, just go ahead and do it. Just get your ex-boyfriend back.
2. Don't irritate him by constantly contacting him
Often when we are looking for answers, we might get hundreds of other questions. It is a very bad idea to buzz him every time you have a question in your head.
The no contact rule works much better. Trust us. If you are not in touch with him you will find the answers all by yourself, or you must wait till the time is right.
Even if you had a mutual breakup and you are on good terms now, bringing up questions may drive him away if he is not ready to get back with you. Keep your distance, fan his curiosity. If you want him back this is the path you should take.
Related Reading: My Boyfriend Still Talks To His Ex, What Should I Do?
3. Stop blaming one of you for tearing down the relationship
In a relationship, nothing is one-way. Maturity is in understanding that you both made some mistakes and instead of addressing and realising, you kept blaming, which obviously did less harm to your ego but ruined your relationship so much that breaking up was the solution one or both of you found.
Also, you must remember: even if you realise it wasn't just you or him who was wrong, again you shouldn't go and tell him. "How to get my boyfriend back?" could be on your mind. So your heart may find various reasons and probably valid looking reasons to contact him, but you must give him space.
4. Relationships should be a part of your life, not vice versa
Don't make him the centre of your universe. You shouldn't put your life on hold just because he is gone. Grieving is okay, but all other aspects of your life should function normally.
And if you don't do that, you are making him more important than all other things in life, which was why in the first place he got annoyed. Because you had no life and your relationship became your life.
How to get him back after pushing him away? Well stop being clingy and do not try to get your ex back fast by text messaging constantly. If he realises that you have a life apart from him he might consider giving another shot to the relationship.
5. Be happy and not just to show him
You should be a happy woman, and never do it just to show him. You deserve to be happy with or without him. Maybe with him you can be happier, but even without him, you should know how to be happy.
The point is, if he sees you happy, that might make him miss you. It will remind him about the good things about you. He might also get curious to know if the breakup doesn't affect you at all.
In that case what to say to get him back? Well, you can tell him that the great memories with him kept you happy and you are not the kind of person to let negativity get to you. He will realise who you are.
Related Reading: 10 Signs He Is Still In Love With His Ex
6. Get in touch, start talking, but don't drag the past in
After you are done with arousing curiosity, you can now start talking to him. At least this time, he won't label you a creep or an ex who is just disturbing.
Remember, you can talk about everything except your past. You must make him realise what he is missing in his life. You must make him miss you by making him remember the good times you shared.
How to get him back? You don't need to have romantic conversations but you can talk like friends sharing details about your life. Don't hurry things. Keep it uncomplicated till he realises that you have patience in a relationship. This could work wonders. You could get your ex-boyfriend back.
7. Remind him of the friendship you had once
You were a friend to him before being a girlfriend, so be that friend to him again and be aware of maintaining the distance. He should not doubt your motives. You must be smart enough while doing this.
Be that valuable friend to him again and be his support system.
This is the most important step to get your ex-boyfriend back in your life. If you get here you have accomplished half of the mission.
You know him well, and you can be his pal – someone whom he can open up to and someone who listens. Leave romance and sex out of the equation for now. Work on the friendship the rest will follow.
8. Once friendly, ask your questions between conversations
When you see the healthy friendship blooming, start teasing him about finding a girl and how she would be better than you. Now you can even bombard him with the questions you had in your head. Again, be careful and smart both.
What to say to get him back? You can say, "Why don't you go out with her, I'm sure she would not irritate you by her habits like I did."
So, this will initiate the conversation about the past. He might start talking about what he didn't like about you. Or he might tell you he has been thinking that life cannot go on without you.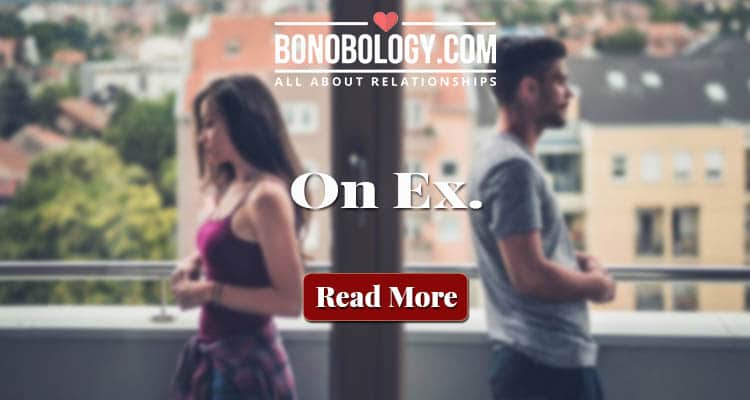 9. Confront each other when ready
Wait till the moment he says, he misses you. And when he says this, bring up the topic of what exactly went wrong for him with you both.
You can talk about everything and have all the answers. You both can talk about your past and confronting is the best way of healing. Once you know what went wrong, you can easily rectify and address the real issues.
Now you won't think, "How to get my boyfriend back?" now your question will be, "What should I do right to keep him mine?"
Related Reading: Ignoring Someone You Are Attracted To? Do It With Finesse…
10. Do you both still have feelings for each other?
Don't get caught up in ego games and don't make it the goal of your life to make him want you back just because he dumped you and you want to prove a point.
If you realise after confronting him that he doesn't have feelings for you, drop your mission and move on in your life. Look for closure and start a new chapter.
But if he has feelings for you and you too have love for him then you should find ways to get back together.
11. Talk to his closest pals
There is always someone who will be the grievances department of your partner. Ask about the second chances you might have.
You should know the probability of you getting a second chance with him. Talk to the friend who he counts on. That person may know what your bad habits were and if you correct them, how much is the chance of you getting him back in your life.
You can always look inwards and see where you went wrong and start working on it. You could have been a selfish girlfriend or a high maintenance one. Can you change yourself to get your ex-boyfriend back? Ask yourself.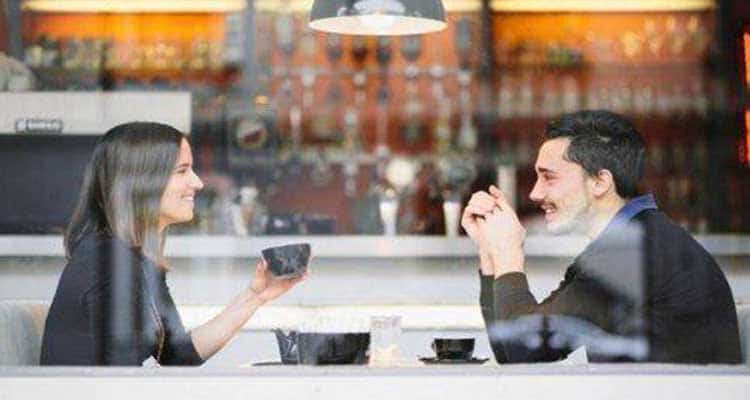 12. Lastly, admit the guilt and the love you are feeling for him
Fix a date and don't make it another hangout. Admit your feelings honestly to him and talk about it to your boyfriend. Do not beg for another chance, do not plead, but spill your heart out and let him know that if he lets go of you he might lose someone who really loves him and cares for his well-being.
Honesty still stands out as the best policy; at least, for relationships it is healthy. Show him that he might lose someone important if he lets you go.
If you are still thinking, "How to get my boyfriend back?" let us tell you life is also like the cricket game you watch. You may have the right plan and the right players in your team, but still the result can never be predicted. In the same manner, you may execute all these tips smartly and correctly, but still he may not want you back.
So, don't get disappointed. You have to accept what is meant to be, is meant to be. Take the sign from the universe and understand he is not your soul mate and you'll find someone better. But giving a chance to your ex is not a bad idea, especially when he is worth it. You should try your best to get your ex-boyfriend back.
Good luck girls! Make him fall in love with you again. Make him want you back again.
FAQs
1. How to get your ex-boyfriend to want you back?

Do not badger him with questions and texts. Maintain the no contact rule, stay happy and when he gets curious you can establish contact with him but just remain friends. Be his support system and pillar despite not having a romantic relationship anymore. When he realises your love and patience, he will want you back.
3. How do you know if your ex secretly wants you back?
You will know your ex secretly wants you back when suddenly he talks about some intimate moment in the past, wants to know if you are already dating someone else and tries to find out if you miss him too.
4. How do you know if a guy regrets losing you?
You know a guy regrets hurting you and losing you when he apologises to you, tries to find out if you are doing fine, stops hanging out with common friends and drops hints that he misses you. He would text and call you often to let you know that life is not the same without you.
How Does A Guy Behave After A Breakup? 11 Things You Didn't Know