All the odds they had to overcome
The moment we hear the phrase 'long distance relationship', the first thing that comes to mind is, 'it never works', something love pundits shove down our throats and force us to believe in its eventual failure. Well, I'd like to think otherwise because I live with two people who proved that distance is nothing but a number. Here's the story of my parents.
We fought the family…
After his graduation, Dad moved to Canada to do his MBA. It was going to be a 2-year stint, thousands of miles away from not just home but also his beloved, Mom! They had been together almost 9 years (since they were 14) and this was the first time their relationship was being put to the sword.
Sure, threats and ultimatums against them were issued in the past. Heck, Mom and Dad had been caned, belted, and flogged by their parents on separate occasions for being spotted together by distant relatives.
But none of this broke them. Physical harm and family resistance only brought them closer. Maybe they were really stupid. Of course they were, they were in love!
And now, here was Dad, getting ready to embark on this voyage to a distant, foreign land for 2 years.
Two years!
Related reading: There should be lots of honesty for a long-distance relationship to work
So much distance to cover
The farthest they'd ever been from each other were a few weeks when Dad would travel to Kerala during his summer holidays. But this was different. This was Canada, this was the '70s. This was not just for a few weeks, but for a whole 2 years.
There were no mobile phones, no WhatsApp, no Instagram, no Facebook, no Skype. Telephone calls were difficult and would rarely connect within India itself and Canada seemed like a distant dream.
So, they stuck to letters and postcards. There were hundreds written and exchanged. No one knows how many were lost at sea, but both Mom and Dad have every letter received well preserved. They're stunning!
They knew how tough things were going to be.
Temptations abounded
Dad was now in a much more open cultured environment compared to back here in India. The temptations might have been there. The pull must have been strong. But he knew his girl was waiting for him to get back. There was nothing he was going to do to betray the love of his life.
"This one time during winter, a friend of your Dad's had come home for dinner," said my uncle one day. My uncle is Dad's eldest brother who has been in Canada since forever! That's where Dad lived during his stay there.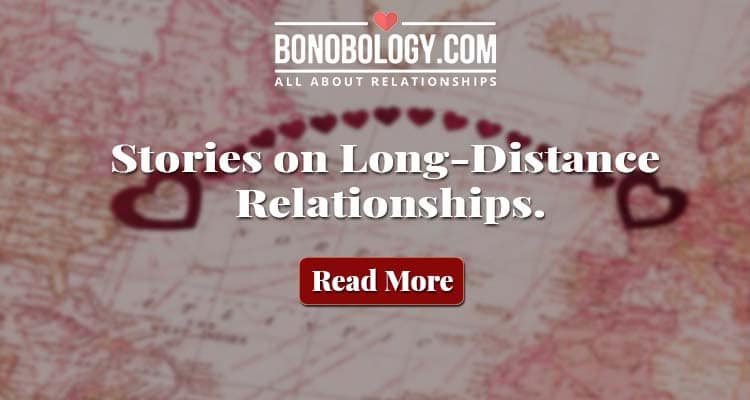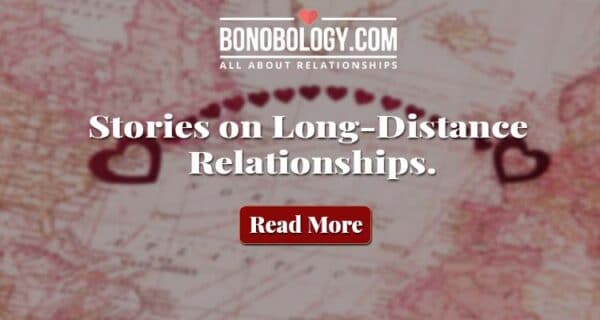 "She lived a few blocks down the road and both me and your aunt knew she had the hots for your dad! The signs were clear. Friendly punches on the shoulder, the longing gazes, the fiddling with her hair, everything! To make things worse, she was a stunner to look at. But your dad was having nothing to do with all those advances. The moment she said she liked him, Dad whipped out a picture of your mom that he always carried, showed her, and said, 'That's the girl I'm going to marry when I get back! Isn't she beautiful!' We never heard from her again!"
Related reading: How I convinced my father-in-law
Stratagems afoot
Back in India, Grandma (Mom's mom) used Dad's absence to search for suitors. However, Mom was resolute and kept turning every single one of them down. The more Grandma insisted, the stronger Mom got. Grandma on my Dad's side too, wasn't very convinced about Mom's loyalty to Dad. So, Mom took it on herself to prove her loyalty to her future mother-in-law.
My mom started going to the same temple my grandma used to visit and made sure their timings matched. She faked a lot of religiousness and began chatting up my grandma. She'd take part in the Onam celebrations and different activities the Calcutta Kerala Samajam used to organise every year. She would also actively participate in the Durga Puja activities as well. My grandma used to call her every now and then for help in grocery shopping and mom used this opportunity to talk to her, get to know her, and make sure my grandma got to know about my mom! So, soon enough, she had won over my grandma and the rest is history!
This is what Grandma (Dad's mom) had told Dad: Nee kalyanam kazhikkan pokanengil, aa Asaami pennine maatram kettan njaan sammathikkullo! (If you're going to get married, I'll let you marry only that Assamese girl and no one else!)
And then Dad came back. Mom and Dad were married in the following few months. Two years later, they had me. Another 2 years later, they had my brother.
They've been married 35 years now, and have been together for over 45 years.
So, do long distance relationships work? Of course they do.
What does it take to make it work? Well, go figure!