Disclaimer: I didn't have an opinion on Four More Shots Please, the Amazon Prime series telling us how an urban single girl should lead a metropolitan life and have sex on her own terms (any resemblance to Sex and the City is strictly coincidental), until I actually watched it. I diligently viewed the episodes, primarily to find out if some pop culture narrative about the lives of me and my ilk, had finally got it right.
After all, I am the target audience of shows like these, the archetypal single girl – financially independent, living alone in a big city, negotiating through tough loves and tougher jobs and all that jazz. So did we, at long last, have a show that would make us go – 'wow, this is SO me!'?
Would there be characters that we could relate to, identify with and make us think of the conversations we have had with our gal and guy pals?
Ladies, sadly the answer is: NO. I would have still not bothered to write this piece had I not read that the makers have announced Season 2 of Four More Shots Please, this utterly banal series with vacuous, pretentious and wannabe-cool lead women. Why? No, really, WHY?
Four More Shots Please Doesn't Really Represent The Independent Indian Single Girl
Very few, if any, Indian shows and films have portrayed the urban single girl realistically. Four More Shots Please definitely did not make that cut. Most of such shows swing between two extremes – either the women-empowerment speech spewing, man-hating wronged protagonist or the ultra liberated, alcohol guzzling, bed-hopping floosie.
Where is US? The real single girl with very real, relatable problems un-imported from American sitcoms! Nope, we don't exist on screen (more on that later).

Unimpressive characters
First, a bit about the characters that left me distinctly unimpressed. Damini (Sayani Gupta) is an investigative journalist who dresses straight from the pages of Vogue. Now, well-dressed journalists are a welcome departure from the jhola carrying scribes of yore but seriously, stilettos and lip gloss are so not practical for the job.
Damini is brave but also brazen and for all the serious, hard-nosed investigative editor she is supposed to be, she turns to mush in the company of reasonably hot men (okay, Milind Soman is more than reasonably hot but still…).
Related Reading: Why Do Single Women Date Married Men?
For a woman who controls a website dealing with serious exposes, she has zero control over her senses when it comes to men.
Aargh, the single woman who is successful in career but a fool at relationships – how clichéd is that?
Then you have Anjana Menon (Kirti Kulhari), a single mom juggling a career, a child and pangs of jealousy when she sees her ex husband with his new love. Perhaps on the rebound or out of frustration, she beds an intern (an INTERN? How unethical!).
 Aargh, the single woman who is unable to come to terms with her divorce – how clichéd is that?
Umang (Gurbani Judge) is a bi-sexual fitness trainer who behaves rather unprofessionally. Bonking a fellow trainer can't be the epitome of good behavior at office, can it? Then she finds true love with a lesbian film star who loves her but not enough to announce it to the world.
Aargh, the single woman whose sexuality is the cause of her troubles – Gosh!
Finally, there is the group virgin, Siddhi (Maanvi Gagroo), who signs up for a sex site to get over body-anxiety issues and an over-bearing, marriage-obsessed mom. Girl, ever heard of a counselor?
Aargh, the single woman who is a confused virgin – how clichéd is that?
Tying them all in is the male friend – a sexy bartender, who is attracted to one of them but spends most of the time polishing glasses than actually mixing drinks.
He is their confidante, who is ever ready to pour them a drink or two when they face man-issues or rant about life in a drunken state – which is often.
Four More Shots Please location is unrealistic
My first point of disconnect is the location. It is supposed to be Mumbai, more specifically South Mumbai, but this is a Karan Joharised world with sparkling streets, neon coloured walls and Manhattan or Dubai-like offices.
Each of the women (three of whom stay alone, the virgin staying with her parents) live in ultra fancy apartments. Frankly, a journalism start-up in India can't fetch you a pad in SoBo (ask me, I slummed it out in Maximum City for six years!). But maybe Damini just got lucky. Okay then.
Life is not about men only
However, more than the real estate, what I found unpalatable was the fact that at no point do we actually identify with these women. Sure, at varied points in life, we have all been foolish and vulnerable when it comes to men but that can't be the singular pivot on which our lives hinge, can it?
Perhaps, taking a cue from Sex and the City, which focused on the sex lives of four New York women, the makers of this Indian web series here wanted to present a take on sassy women grappling with man-related troubles. Or for that matter how single men and women approach sex differently.
That's absolutely fine but the problem is, in a context like India, it's impossible to divorce the theme from the stark realities of life.
Related Reading: 12 Tips To Be A Successful Single Mother
What about the real issues?
Say, the difficulty in getting a house to rent in a metro!  Or the challenge of getting a reliable maid! Or the big issue of sneaking your boyfriend home, bypassing nosy neighbours!
Or facing the sniggers of co-workers and bosses who just don't get you ("you are single, what do you know about balancing home and office?" being one of the oft-heard refrains).
Stop the stereotyping, please
Then there are the stereotypes – yes, those damn stereotypes that we work so hard to bust. Most women I have met with successful careers are pragmatic individuals who also know how to have fun.
We like to party, gossip, get drunk, make mistakes yet are perfectly capable of controlling the script of our lives. However, 'fun' does not always mean drowning in alcohol and boozy nights where you behave worse than boozy men!
A trip to Goa with your girl gang isn't always a license for irresponsible sex on the beach. And FYI, a successful single woman can be equally in control in relationships too. Single does not mean 'screwed up'.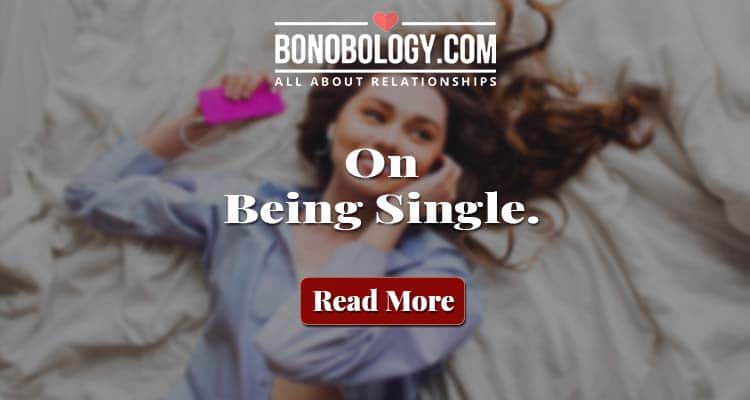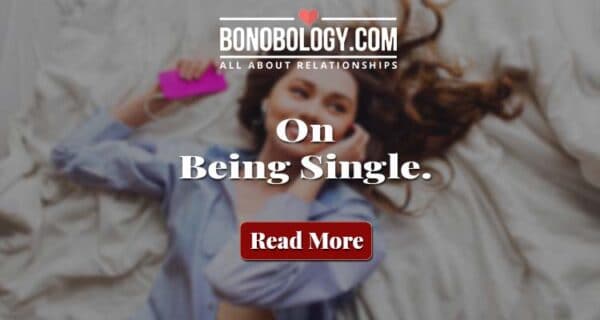 So can we stop this tendency to have every single-woman centric show portray them as clingy, needy vixen with uncontrollable libidos leading them to do utterly silly things? That is the impression one gets from shows like Four More Shots Please.
By completely ignoring the emotional, financial and existential issues that singles face, and focusing solely on unsuccessful, badly-handled relationships, a rather lop-sided image is painted of women who face several challenges to create their own niche in a world that doesn't give them their space. Amazon Prime does not seem to have space for them either.

Related Reading: Sex And The Single Woman
Need a balanced viewpoint
How I long for a popular representation of the single life that doesn't yo-yo between extremes. A show or film that depicts how we sail through life with fussy landlords, terrible neighbors, good neighbors, lecherous men, charming but unavailable men, bad bosses, good bosses, acne horrors, movie star crushes, co-worker troubles and so much more.
Four More Shots Please and Amazon Prime have absolutely failed in telling us about the life of a single girl in India.
The few Hindi films where I have actually seen a realistic rendering of the single life are surprisingly not your 'typical women-oriented flicks'. Madhur Bhandarkar's Page 3 had three smart women who faced problems that any Mumbai girl would identify with – landlords, roommates, safety issues, bad lovers, career stress etc.
Even the fluffy Dostana had Priyanka Chopra play a very smart, super sexy, career woman who had a good job, loved going on dates and basically knew where she was headed in life.
Konkona Sen Sharma's single-in-the-city story in Wake Up Sid, was pretty on point too.
The moot point is: as a micro-minority in world of brute majority, I am still waiting for a film, TV or web show that reflects my concerns and pleasures in a matter-of-fact, fun and relatable manner – an Indian show for an urban Indian woman. Not that atypical Veere De Wedding.  
Until then, I have no choice but to turn to Carrie Bradshaw and her friends for company. With a sip of Cosmopolitan please.
"Single women are not leading their lives pining away for a man" – Author of the book Status Single