As the birthday girl, Karisma Kapoor turns 45 today, she proves that age is no bar for looking glamorous and stylish. She has always been famous for her beautiful blue eyes and her trim figure. No matter what the occasion, she will always be dressed perfectly. It's not that Karisma Kapoor stepped into the film industry with a style sense. Her gaudy attire and her thick eyebrows gave her enough flak. But she learnt quickly and with age, she has perfected the art of dressing up for the occasion.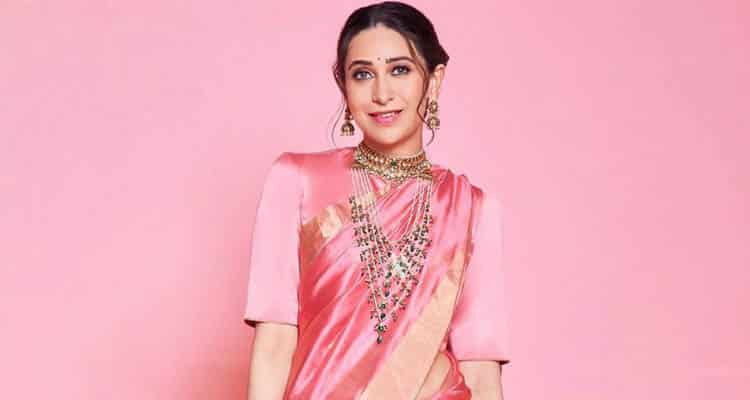 Here's why we dote on Karisma Kapoor's style sense…
Tailored works great for her
Perfect tailoring which nips and defines her waist and the monochromatic colour scheme is one of her signature styles. She always looks feminine yet effortless. The designer dresses that Karisma Kapoor wears  have a signature style. Not everyone can carry off what she can. That's why she is always the fashion icon of B'wood.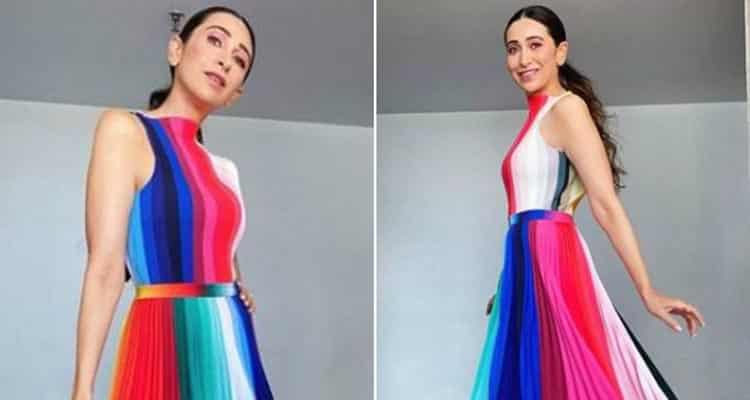 Karisma Kapoor isn't afraid to wear it loose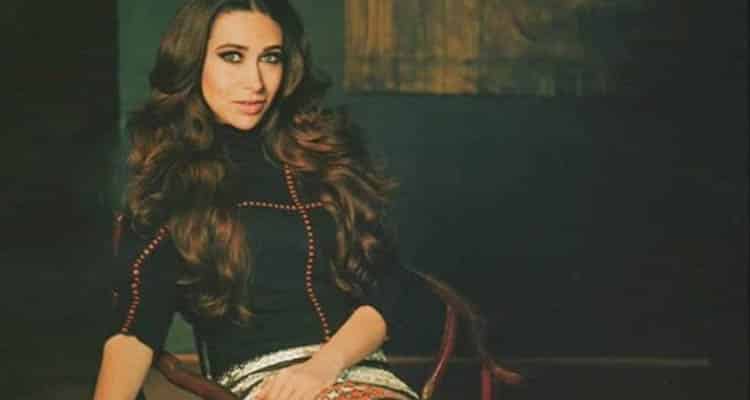 Her airport looks are equally widely photographed. Comfortable, loose clothing, flats, statement bag and sunglasses are the foundations of her airport style. Here comfort is the key factor for her.
Bling is her thing at parties
Her party looks are to die for. Simple, monochromatic and glamorous is the key to her party style. Metallic heels, clutch and minimum jewellery give maximum impact to her outfit. She is bold, she is sassy and she can give the 20-somethings a run for their money. She always defines her eyes with black Kajal to play up their beauty. She adds a pop of colour with bright lipstick.
Sometimes you might see her in colour. Here the colour is the hero of the dress and she will keep the rest of her look absolutely basic.
Flaunts muted colours in ethnic wear
Even for Indian functions, she will usually choose monochromatic outfits. In the above two pics, the cream and gold colour combination does the talking.  She either wears statement earrings or necklaces but not both together. She looks timeless yet elegant.
֎<
<
Pati, Patni and Politics: How to manage differences in political views