Once upon a time, Lady Chatterley's Lover was considered inappropriate according to social norms. Sex in fiction was a morality issue back in Lawrence's times.
But The Times They Are a-Changin.
Portrayal of sexual fantasies in fiction has come a long way and we have a pretty busted list of erotic novels.
And there are novels to light up your senses better than the Fifty Shades trilogy.
1. The Crossfire Series – Sylvia Day:
Wished your favourite Fifty Shades were written in a well-versed form? Then Sylvia Day's series will keep that promise in a promiscuous way and untie your dying loyalty to E.L. James. Follow Eva and Gideon as they replace Christian and Anastasia in an emotional and romantic roller-coaster.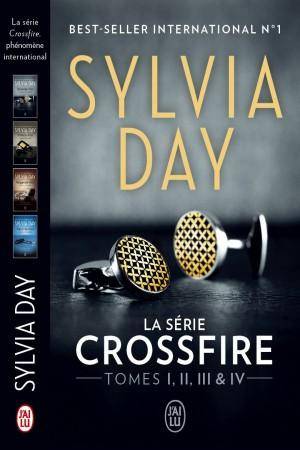 "He was the kind of guy that made a woman want to rip his shirt open and watch the buttons scatter along with her inhibitions."
Related reading:  7 types of boyfriends
2. Exit to Eden- Anne Rice (writes as Anne Rampling)
This was published in 1985, back when erotica was gradually growing rampant. The subject is BDSM, Location: A BDSM resort The Club. Lisa Kelly and Elliot Slater are the star players who, in their time together develop a bond that ends with love.
"And then he realized I was naked, and he felt my sides and my breasts, giving a little startled noise. And before I could stop him, he had pulled me to him, forcing me against his chest. His cock was thumping against my sex, and he kissed me in that shocking way and I realized he had lifted me off my feet."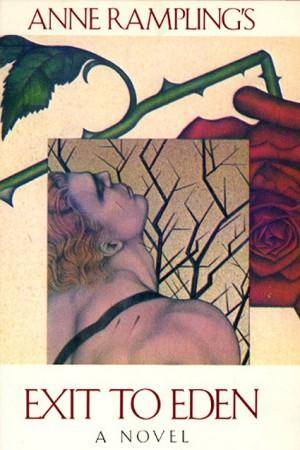 3. Night after night by Lauren Blakely
The romance between Clay and Julia. She was a drug to him, he was the kind she never had – the story about fire and passion with nasty detailing of fictional sex scenes.
"She was so hot she was melting. Her cheeks burned and the soles of her feet tingled from sustained arousal. Perspiration beaded between her breasts. He'd gathered her wrists in one hand and held them next to her waist, preventing her from doing anything but stare blindly at the television screen and gush in orgasm. She couldn't touch, but she could see the magnificent erection that pressed against his jeans. It was driving her crazy not to touch him."
4. Addicted to you by Beth Kery
Romance where the woman succumbs to the raw fiery passion and years of pent up passion, submits to Rill Pierce; the woman is question is Katie Hughes. The encounter is explosive, the mood is dark and sultry. The sex scenes in the novel are self-emotive, not just raw passion.
"She'd sounded derisive, but he'd heard the telling tremble in her voice when he pressed his lips against a distended nipple.
"One and the same, if you can get drunk enough," he muttered.
He cupped one ass cheek and rode her jeans-covered pussy against the ridge of his cock. She inhaled sharply and froze. He knew why. A powerful jolt of lust had torn through him as well. He'd thought his cock had been tamed with a combination of whiskey and his own hand for the past eighteen months, but he'd thought wrong."
Related reading:  6 ways women can pleasure themselves
5. The Sexual Life of Catherine M by Catherine Millet
This one has been rated on and off, few have liked it, few have not. One thing, however, remains unopposed – it's explicitly sexual.
The story of Catherine Millet and her explicit high-class sexual encounters (varied places and types) while maintaining a kickass career of her own. It is an honest representation of a woman totally in control of her sexuality and her life. Millet keeps it candid but powerful.
"He was taller, more wiry, and one of those men who isolate the action of the pelvis from the rest of the body, who thrust without smothering, supporting their torso with their arms. But Andre seemed more mature to me, his flesh was not so spare, he already had less hair and I liked going to sleep bundled up next to him with my buttocks against his belly, telling him we were a perfect fit."