Generally Bollywood is famous for young couples, much in love, who face opposition from society and family. Sometimes the bump in the road of true love comes in the form of conflicted minds of the lovers themselves. Whatever the roadblock may be, it is always a journey towards marriage for the young couple in dreamy love.
But as we residents of the real world know, the real test of love is not how can you fight the world for your love, but how even after living together, you don't end up killing each other. The relationship after marriage is different and it needs to be nurtured. Partners should understand each other's difficulties and be always ready to lend a hand.
The story of reel life couples so far
Based on such true stories of marital relationship, very soon a movie called Padman is going to be released. It's great that in 2018 too, Bollywood is taking further the trend from 2017, of depicting lots of married couples as lead pairs in films, as we can see in the following.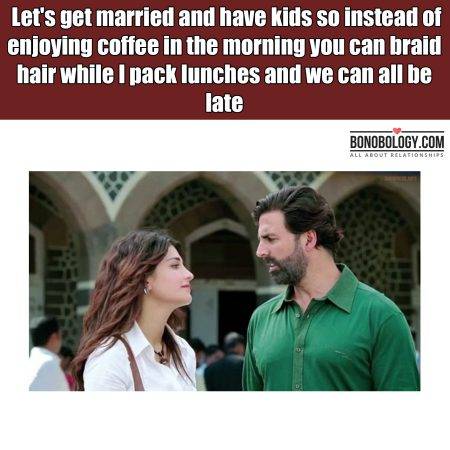 1. Baahubali 2
The biggest hit of 2017 had also the perfect married couple. Amarendra Bahubali (Prabhas) and Devasena (Anushka Shetty) are the goals of couple goals. If Devasena left her family and kingdom for her husband, then Amarendra left the crown and his loving foster mother to be with her. From raining arrows on enemies to helping tribal people, they do everything together. They are equally happy together in a palace and in a mud hut. If Devasena felt bad for her mother-in-law's hard words or a lowlife's leer, Amarendra understood and was there for her. Their marriage has two equal partners respecting and loving each other.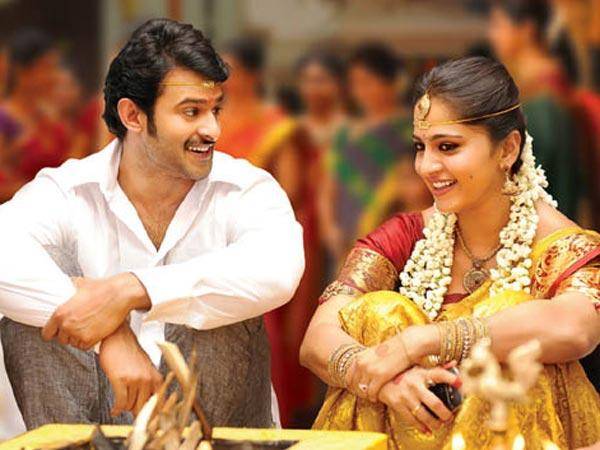 Related reading: 7 ways working women living in a joint family balance their roles
2. Jolly LLB 2
This courtroom drama had a nice surprise in the form of a love story between Jolly (Akshay Kumar) and his wife Pushpa (Huma Qureshi). They were like any regular couple who fight but fiercely love each other. They don't have conventional roles in their marital relatio
nship. Jolly cooks for Pushpa, while Pushpa drives him around the city and fights the bad boys with her purse. They are together while planning to earn more money and also while taking on the mighty for justice.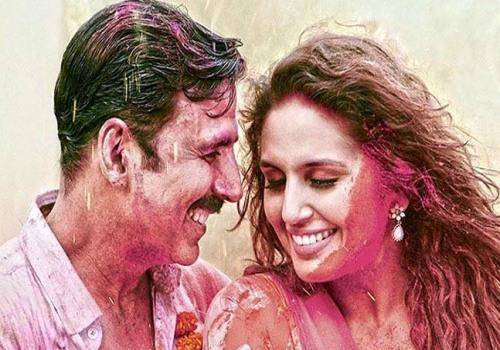 3. Tumhari Sulu
Sulochana aka Sulu (Vidya Balan) and Ashok (Manav Kaul) do not have the perfect life. Ashok is trapped in a middle-end job and Sulu wants to something great with her life. She was marred by discou al career. But at the end of each tiring day, they are together, seeing dreams of a brighter future. Sulu finally becomes a seductive night-time radio jockey. This challenges the conventional masculinity of Ashok. He sulks for some time, but he never violently reacts to enforce a toxic masculinity. Finally he understands that his wife's persona on radio is imaginary. He supports his wife's dreams in the end.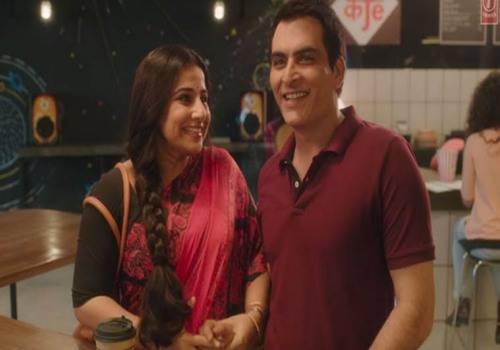 Related reading:  5 women confess how sex was the first time
4. Toilet Ek Prem Katha
Promoting the Prime Minister's Swachh Bharat Abhiyaan, this film is about love in a realistic setup. To make it commercial, there are unrealistic scenes and songs, but the thrust of the film is about the wife Jaya who wants a toilet in her home. The film narrates the story of the fight of lovebirds Jaya and his husband Keshav against traditional superstitions, government system and their own family to build a toilet in their village and in their home. A toilet is a basic need and the husband is callous about it in the beginning, but he later understands and stands with his love.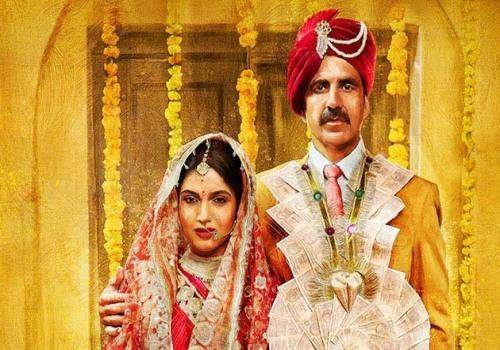 5. Hindi Medium
The marital relationship depicted in this movie is the worst in this list. Smitten from his teenage years by Mita's beauty, Raj is trapped in an abusive relationship without realising. His wife verbally abuses him, emotionally blackmails him, passive aggressively attacks him and never fails to shame him for his lack of knowledge in English. Going out of his comfort zone, he does everything to make her happy, until one day he breaks the chain and the circle. The wife, thankfully, gets the message.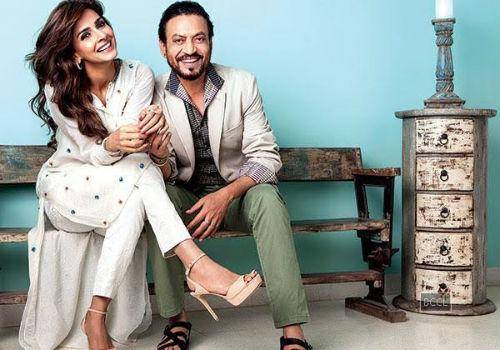 Now the question is, how realistic will Padman turn out to be? The trailer leaves us guessing.
My Wife Left Me Because She Wasn't Allowed to Shop at Supermarkets