Because love is not just an emotion, it's the answer we seek for ourselves.
If we defy the cultural concept of love, it's a wonderful place to be in beyond the expectation that it must be reciprocated in the same way as we like. In this age of speed dating, Tinder let-downs by sketchy guys and awkward blind dates, it has become harder than ever to find the kind of love we want for ourselves.
But the most wonderful part of falling in love is that it follows no condition, no rational logic. Love is kind, love is patient, and love breaks us into a thousand pieces only to help us build a better version of ourselves. The process has a beauty that can be seen by only those who are looking at it through the right kind of glass.
Five such lovesick people explain how falling in made them better people
"It gave me wings to fly. It made me a better, a more confident, and most importantly, a more independent version of myself!"
-Panchali
The right kind of love empowers you and liberates you. It no longer remains just as an expression, but becomes a strength that pushes your existence to expand its limits.
"It gives me a deep sense of my inner strength that no one can break."
-Maitree
Sometimes that strength need not be an outside influence, because the most important kind of power stems from within. It's our ability to fall for someone and care for that person beyond reason that infuses the right amount of motivation to make us stronger from inside.
"It made me realise who I really am and what more I could be."
-Soham
Related reading: What I learnt about love from an old man and his wife
Love gives you confidence
Love saves us from the trap we laid for ourselves in our mind over the years and introduces us to a place we never thought existed for us. It inspires us, enlivens us, because the person we love genuinely believes that we can shoot for the stars.
"It brought me closer to ground reality, down from the skies, and the view is better on the land."
-Amlan
We grew up to believe that love takes us for a ride in a hot air balloon and we can fly above and beyond the world. But when love is practical and shines beyond the rose tinted glasses, we start seeing the everyday magic in it beyond the purview of what popular romcoms taught us.
"The more I fall in love and face the hurt, the more I emerge as a stronger person than I was before."
-Soumita
Love is also cruel sometimes; love also takes away the glitter of traditional romance we were told since forever to idolise. But love doesn't need to be reciprocated in the same way to make us believe in its impact on us. Even the kinds of love that disappoint our inbuilt notion of how it's supposed to turn out, make us feel stronger than before because the heart is now finally able to heal itself and show us that we are capable of more.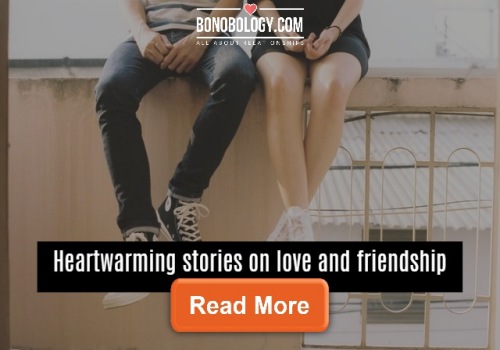 Love can be many things to many people, but falling in love, no matter the heartbreak and disappointments changes us for better. Because, as Ted Mosby said, love is the best thing we do.