Actor Ayushmann Khurrana has done it again. He has taken the cine-world by storm by the hard-hitting Article 15. It is amazing how he chooses the perfect script every time. From day one he hasn't opted for big banners and big promos. For one of Bollywood's best method actors, content has really been king.
So his movies release without the usual hullabaloo, and then it's sheer word-of-mouth that pulls the viewers to the theatres. While the top stars in B'wood are doing everything to see their movie is promoted, by going to events and TV shows and talking about the movie till you die of boredom, actor Ayushmann Khurrana quietly does his work and goes home.
He has always walked against the tide, he has been hatke. Not only in his choice of films but also in shaping his brand image in B'wood. When life threw him lemons, he just went on making lemonade. This has only further strengthened his work at the box office. Ayushmann Khurrana movies are to die for!
Here Are the 5 Reasons Why Ayushmann Khurrana Will Always Be Different
Actor Ayushmann Khurrana possesses a charm that is undeniable. While he is not exactly the inch-perfect definition of a Bollywood hero, his strength lies in the fact that he is much more. Ayushmann Khurrana movies have been gaining a lot of popularity. Here's why:
1. Ayushmann Khurrana hasn't got Greek God good looks
But it's his acting chops that have always got him noticed. He could be the cute-guy next door but he couldn't have been the poster boy of Bollywood cinema, said his detractors. If a girl had to choose the good guy over the bad one, actor Ayushmann Khurrana is the type of dude she is looking for. But that's what he has become now – Bollywood's new-age poster boy.
He hasn't necessarily got what girls would swoon over but he has ensured that they do so. By his sheer body of work and his acting acumen, Ayushmann Khurrana has occupied the top position in the Tinsel town hero chart.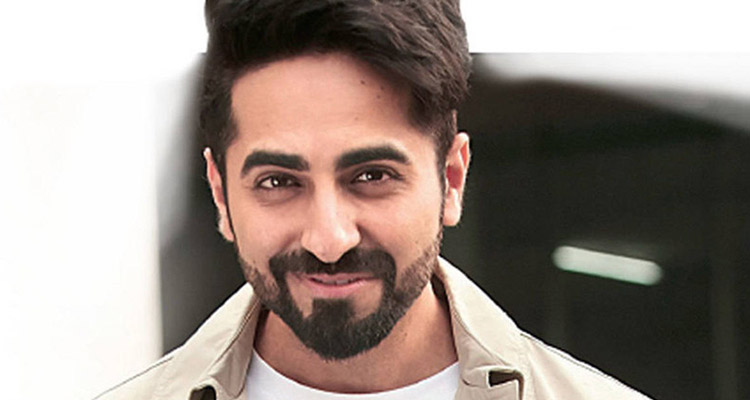 2. Who would have dared to do Vicky Donor as his first movie?
When talking about Ayushmann Khurrana, you cannot leave out the movie Vicky Donor. Ayushmann Khurrana did and did it with such perfection that he became a household name overnight. Shoojit Sircar had approached a number of heroes before he zeroed in on Ayushmann.
Related Reading: 12 exercises every man should do for a better sex life
No one was sure or comfortable to play a sperm donor on screen. But Ayushmann, who had won MTV Roadies in 2004 and was pursuing a career in anchoring, didn't think twice before taking the plunge in 2012, and Vicky Donor became his debut film.
He got the best debut Filmfare Award and the film won the National Award for providing wholesome entertainment. Ayushmann Khurrana becoming a national award-winning actor came as a surprise to no one!
3. Issue-based films are his forte
Since Vicky Donor, he has done films that dealt with issues like erectile dysfunction which is a common sex problem (Shubh Mangal Saavdhan), how to deal with a fat wife in an arranged marriage (Dum Laga Ke Haisha) or the more recent middle-aged parents getting pregnant (Badhaai Ho).
His recent release Article 15 has got the biggest opening in his career. Directed by Anubhav Sinha, the film stars actor Ayushmann Khurrana in the role of a police officer investigating the rape of two Dalit women. The film addresses caste discrimination in India and is a hard-hitting take at the country's social system.
And how can we forget Andhadhun? For many film critics, this was the best film of 2018, and the actor excelled as the diabolic blind musician.
4. He is the face of new-cinema in Bollywood
You cannot connect abs and actor Ayushmann Khurrana nor can you connect him with dance in Greece in a white shirt and white trousers to a peppy number. He is the face of real cinema that B'wood today stands for – the ground-breaking, small-budget films that are rewriting the history of Indian cinema.
Actor Ayushmann Khurrana has been choosing wisely all the while and has achieved a brand image that makes people want to watch him. This is because every time he has something totally different, totally hatke to offer.
5. He has been making lemonade out of the lemons that life threw at him
The best part of his professional career has also been the darkest in terms of his personal life. While he was shooting for one hit after another, he was also dealing with the breast cancer treatment of his wife, Tahira Kashyap.
Their marriage has seen highs and lows but still has all the characteristics of a successful marriage. It is really hard to fathom the emotional turmoil that he must have been going through, but like a true fighter, the smile stayed on his face. He performed in front of the camera and came home to take care of his wife. Sometimes he took a few days off from shooting and stayed by her side.
Tahira and actor Ayushmann Khurrana got married in 2008. The couple is parents to Virajveer and Varushka Khurrana. Thankfully, for Tahira and Ayushmann, the phase of her chemotherapy and hair loss is over. She is much better now.