There is a saying: 'Those who game together, stay together!' That means you are likely to stay together when you enjoy each other's company. So, the fitness game can be a great fun! It's time to consider how working out together can benefit you. Many researchers say having an exercise companion helps you work out more and also helps you stay together and healthier for longer.
Let's look at some of the reasons to make your life partner a 'gym buddy':
Keeps you both healthier together
Health is all about long-run focus. Staying focused on fitness together helps you live a healthier tomorrow. Good health takes hard work and time. Devoting some time together for your future well-being gives you a sense of assurance that you will live a long way together. Focus on wellness puts you in the same line of diet. Having a healthy lifestyle, getting in shape and eating well together makes you get healthier together. Health-promoting activities like doing yoga and taking walks together can reward you with better health in years to come.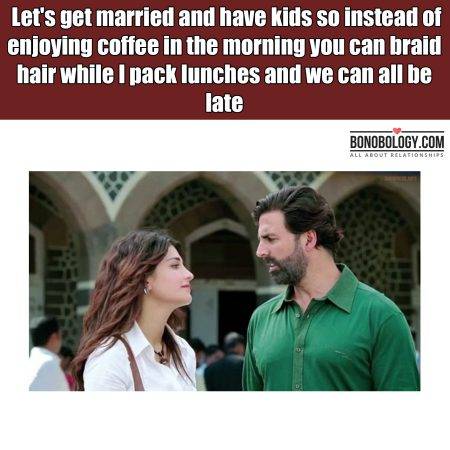 Keeps you motivated to achieve your fitness goals
When you have a partner equally committed as you, you get the right push whenever needed. Hitting the gym together helps you both to stay accountable and work towards overall well-being. As you concentrate on fitness together, you will have a shared goal and shared hobby. Your goal setting and ways to achieve it become stronger. Struggling together to achieve fitness goals helps you stay focused! The feeling of someone else caring for your health itself is a bigger boost for you to work towards fitness efficiency. As a couple, you will have a positive influence on each other, which improves the effectiveness of a workout!
Improves and strengthens your relationship
Many studies show syncing your workout activities together can bond you emotionally well. Spending time together is all that's important in any relationship to stay strong. Walking or jogging together is one good way to spend some quality time together, share things and engage in each other's interest. As they say, 'good things take time'; long lasting romantic relationships need time and hard work just like staying healthier and getting in shape requires your effort. You will have a better bond and grow strong as a couple when you start working hard towards your fitness goals.
Working out is nothing but relieving your stress. When you both work together for a stress-free life, there are very few chances of arguments. Working out keeps you energetic, stress free and composed to handle many situations together. Scientifically, exercise stimulates happiness by releasing chemicals like dopamine in the brain. When you spend a lot of happy time together, there are not many chances for getting into heated situations.
You will improve your chances of staying together
Be it weekend gateways, candlelight dinners or date nights, the key to happier and the longer relationship is all about spending some quality time together. Working out together gives you a chance to spend some quality time. Staying fit and exercising together boosts your confidence, romantic bonding, and physical wellness. As you sweat together, you struggle together and bond well to stay together for a long and happy life!
Workouts can be something special that you can do together as a couple to share your emotions and to understand your strength and weakness even better. Shared hobbies, routine and common goals not only strengthen your physical body; they also help you build strong physical and emotional relationship with your significant other. Your joint plan towards wellness keeps you an energised and happier couple. As you stick to your fitness goals together, you live a healthier and longer life together. Give it a try and book a fitness trainer from UrbanClap! Have fun and take your beautiful relationship to a new level.
This article is written by Bhavya Sharma who works with UrbanClap: At- home services marketplace. UrbanClap is present in 8 cities in India and offers professional at-home services ranging from fitness trainers, appliance repairs, to wedding planners and interior decorators.
<
https://www.bonobology.com/5-things-tell-partner-get-exercising/https://www.bonobology.com/7-workouts-guarantee-better-sex/