Nom…nom…Nom…munching and crunching!!! Does your relationship sound similar to this?
Your partner knows the best places to eat and also knows the names of the dishes that you haven't heard of and yes, sometimes even ditch you for food. Girls, you have got a foodie on your hands!
If you have a guy with whom you often go out just for food, then I am sure you will definitely relate to these.
1.  Don't eat up; let me take a picture first!
You always think you are being ignored as he is busy clicking pictures of his and your food and is just not interested in clicking a couple picture. He basically enjoys food than your company (: P). But don't worry you are still important to him, hopefully (: P)

2. Loves to experiment with food
Not only is he fond of eating but also loves to try out all the good recipes. Breakfast, lunch or dinner, he has got your back. He even experiments with the weirdest food combinations which somehow turns super delicious! Yummilicious!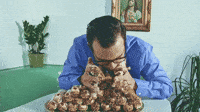 3. When you are with him, the foodie in you wakes up
He loves food like there is nothing else better in the world and with him even you have started craving for food like he does. In fact, he is the person to be blamed for your weight gain! He is craving for lasagna, well, you are always totally on-board!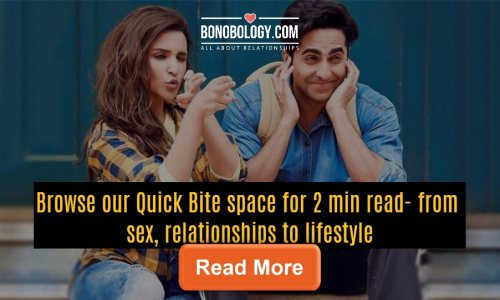 Related reading: Couch, popcorn and romance! 5 Netflix series every couple should watch
4. Think of a date and it's just a Food Date Night!
Your partner really doesn't care for movie dates nor gets excited about any parties or concert. He will rather give you option of dining out and spending time with food together. Spending time with food, really??

5. Savor the flavor
Savoring food means tasting the actual flavors before you swallow it. It is not pretentious at all because you have paid good money on your dish and doesn't make sense if the food does not go sweetly in your pallet. Savor at least for a second! This is what your foodie guy tells you every time you eat in a hurry. Isn't it?
Nevertheless you enjoy the company of your foodie partner and it is because of him, you have started looking towards food as an art. You appreciate it now. You have even started having fun in the kitchen and experimenting with new dishes!
So are you married to a foodie? How do you feel about it? Reply in the comment section below.
Dear ladies, here's what men want from you in a relationship!