Awkwardness alert! Your best friend and your ex
Relationships happen! You fall in love with the bad guy, friend zone the good guy and sometimes, you secretly adore your girlfriend's best friend. Then there are the surprises that life throws at you. One day you are sharing the details of the most romantic moment of your relationship with your best friend, and the next, your best friend announces, she is dating your ex. SURPRISE!!
Firstly how do you even react to this? Is this even allowed? You don't know whom you detest more at that moment, your ex or your best friend. Then slowly everything starts making perfect sense.
Here are 5 thoughts you will go through when your best friend dates your ex:
1. Jealousy
This comes right after hating both of them. You then take a deep breath, decide to adult and not make a big deal out of it. You decide to be happy for your friend as she is really important to you. Then, you notice the new relationship glow on her face, how she is a delight to be with even when she is on her periods and how suddenly she has turned in to a warm person. Credit goes to her now boyfriend and your ex. Under normal circumstances, you would have been happy for your friend but this isn't normal by any means. The pangs of jealousy dig deep into your heart and you soon struggle to not let jealousy overpower your friendship.
Read more: We broke up 16 years ago. Yet my ex remains my best friend
Read more: 6 things to remember when dating a sensitive man
2. Can't help but compare
You successfully convince your friend about how cool you are about the guy she is dating. Soon she begins to open up about the details of her new found love and you realise, there is a cruel comparison going on in your head about how your ex treated you vis-à-vis how he is treating your friend. You compare everything from the way he asked her out, to texts to situations to gifts that he thoughtfully selected for her. Soon, your handmade bookmark gifted by your ex which you oh so loved seems like he was acting miserly and makes you hate him a little more.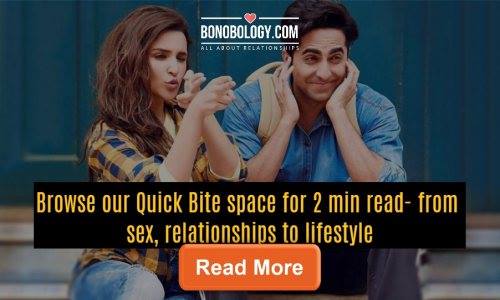 3. Awkwardness with the ex
This is the trickiest part. If you and your ex have parted ways on good terms, it might be a little less awkward. But if you had a bitter break up, no amount of humour can make the situation less tense. Your ex is completely over you and he is making that quite clear. This might even be your first interaction with him after your break up and you stay as composed as possible. Remember, you have to rise above and be the bigger person. No matter how cuddly he gets with your friend in your presence or how many words are exchanged between them through their own silent language, you try to remember that you are over him and have moved on. He is just another guy for you whom your friend happens to adore.
4. Wonder if he was this happy with you
You find yourself thinking about them often and can't help but think if he was ever as happy with you as he is with your friend. Of course, you tell yourself that you had given your very best in the relationship but the disagreements were on non-negotiable things and it was your choice to part ways. You go to all the happy times and actually reminisce about him when you first started dating. You remember every time he expressed his love for you and realise that in fact he was happy with you before it all started to go downhill.
5. Falling for the ex
This is something you should avoid under any circumstance. You have been visiting the happy memory lane a little too often and it has brought back all the feelings for him. Splash some cold water on your face and wake up! Not only are you putting yourself in a difficult position, you may hamper the good thing going on for your best friend too. You decide to set limits, promise not to dwell in the past and take up a new hobby to fill all those empty thoughts. For your best friend's sake! May be even request your best friend not to share details about her relationship given the situation? Pat your back if you are able to successfully pull this off.
Awkwardness in relationships happens more often than we can think. And most times, we cannot avoid it. The best way is to deal with it maturely and ensure you are not hurting too many people in the process.
If you are married or in a serious relationship, should you be in touch with your ex?