Reminiscing about my parents makes me feel there should be a day in their name, just to celebrate their undying love for one another. But why, though? They wouldn't need it. Maa and Daddy's love story has been so ideal that any superficial worldly celebration wouldn't do it justice.
1. The peaceful home
I start off counting my blessings, and when I do that, I count the harmonious domestic front I had as a girl. All thanks to the unwritten rule my parents followed that our home should always be a peaceful abode. Our days would start with hits of retro Bollywood movies played on our 2-in-1 cassette player with radio. I recall the days when our family of four (parents, my younger brother and I) would sit together to watch a popular comedy show on Doordarshan (the only TV channel then). We enjoyed a sense of togetherness playing a game of carrom as well; ate together, shopped together and celebrated festivals in each other's company. These invisible threads of peace and joy wove us together, no matter what.
Related reading: When crispy fried pakodas brought back memories of raw love my parents shared
2. The weekend getaways
Saturdays were for watching movies in the theatre. Yes! It was not one but two movies back to back. Mom and Dad loved watching movies and during the evening show of a movie, I remember my father stepping out during the intermission to block tickets for a night show in another theatre in the same complex. That way, we would come home after watching two movies at a stretch. Come Sundays and we would head to a restaurant for a hearty meal (lunch or dinner). My dad felt that Sundays should be the days when my mom should relish outside food, keeping her away from her cooking chores; another unwritten code that was followed to the T. While our weekdays went in doing schoolwork and jobs, these weekend rituals kept us bound to family ties.
Related reading: 7 rituals every couple should follow daily
3. Our house radiating love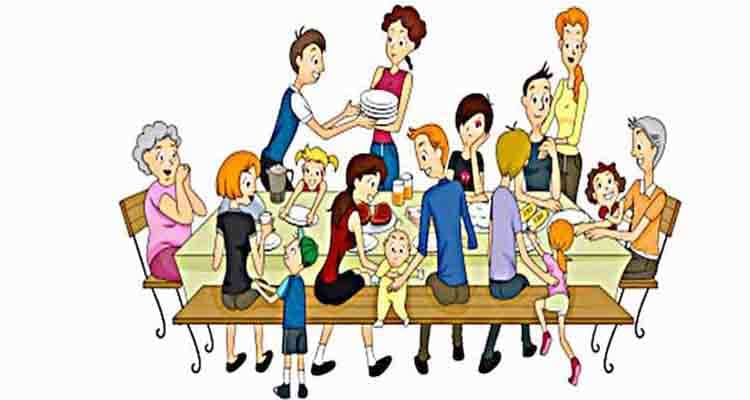 Those were the days when our relatives used to envy us for the happiness we enjoyed as a close-knit family. Guests who visited left appreciating the homely atmosphere that our small nest emanated. My parents' love for each other was evident with every nook and corner of our home, filled with artefacts that each told a story. I vividly recall a sticker my father pasted on their bedroom door which read "I am in love with a married woman – my wife". This was absolutely true. My dad was madly in love with my mom. And of course, my mom with him. This way, we as kids felt we were always enveloped in a strong parental bond.
Related reading: Why every couple should say 'I love you' more often
4. Sweet nothings
Not one, but many instances mirror their affection for each other. One day when my mom was getting dressed for college. My dad surprised Maa with a hibiscus flower. He professed his love for her, going down on his knees. My mom, moved by this gesture, not only accepted his love but also chose to wear the flower on her hair (knowing fully well that a hibiscus shouldn't have been sported on her artistic hair bun as she had lectures to give at college). This was her way of showing that his love meant the world to her. My dad had his own ways of showing his affection. As a frequent flyer, he always carried one of her sarees in his suitcase. This was to experience the unseen presence of his ladylove every time he went away on business.
Related reading: 5 Bollywood movies that will restore your faith in love
5. A special incident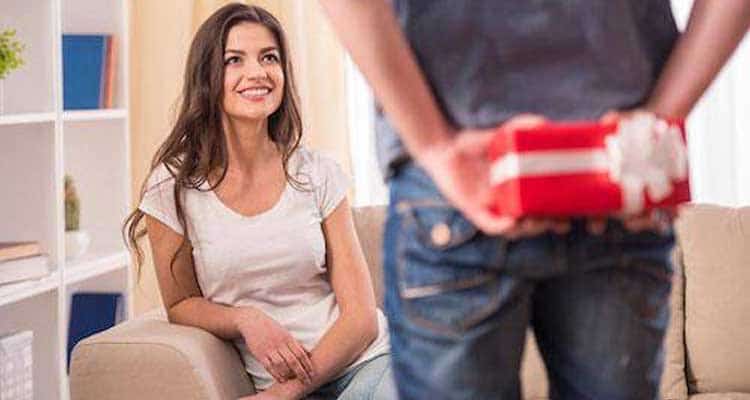 Another occasion that showcases their fondness is when my dad brought a bottle of expensive perfume for my mom as a gift from another city. My mom, who loved sweet smells was pleasantly surprised and accepted the gift. Even before she could try the perfume, the cardboard packing gave way and the bottle crashed on the floor. The smell of lavender perfume filled the room, while the pieces of the bottle lay scattered everywhere. Tears welled in my mom's eyes. Dad drew her close and consoled her, saying "I brought this perfume exclusively for you and you chose to share it with me. I am lucky to enjoy its smell. Thank you! I love you!" These words brought a smile to both my parents' faces as they enjoyed each other's touch in a tight and aromatic embrace.
Related reading: 6 things a man does to show his love
Memories would never be enough to convey the perfection with which they nurtured our family. These simple yet long-lasting memories have etched pleasant impressions on my heart. And now when they are no more, I see them as the perfect couple of a happy and successful marriage.
I am proud of you Maa and Daddy! Love you!