Divorce in India is often a lengthy and time consuming thing which even courts do not easily grant unless there is concrete evidence of physical or mental abuse. India has one of the lowest divorce rates in the world. However, with increasing breakdowns in marriage in recent times, what exactly constitutes mental abuse is unknown. Often a silly excuse is needed as grounds for divorce. There are weird reasons that people come up with for divorce.
5 weird reasons why some Indians decided they've had enough of their spouses
In marriage what can be a ground for divorce you never know. People come up with lame and insane reasons to get separated.
1. He loves non-vegetarian food
After reportedly promising that he'd stop eating non-vegetarian food after marriage, the Rajput husband of a Jain woman couldn't resist the Chicken Tandooris and the Mutton Biryanis.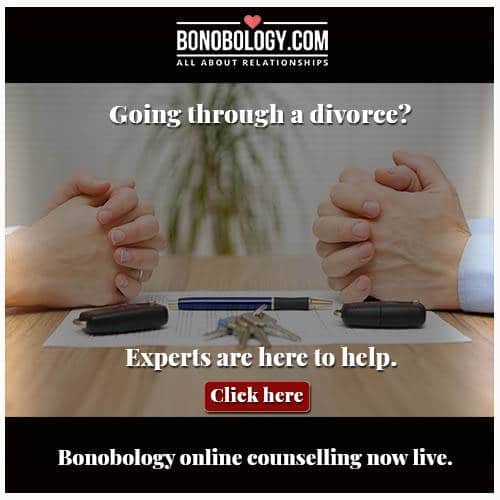 Disgusted and unable to accept her husband's food habits, despite having a love marriage, the 23-year-old wife finally called it quits and filed an application at a local police station accusing her husband of five years of torturing her, though the husband defended himself by saying he never consumed meat in front of her.
Well, I hope you think twice now before ordering butterscotch when your partner orders vanilla.
Related reading: 5 things you will relate to if your husband is a foodie
2. She wants too much sex
Yes! You read that right. A man from Mumbai sought separation from his wife alleging she had an insatiable appetite for sex. The husband also accused his wife of being too aggressive and forcing him to have unnatural sex and at times when he was sick.
The woman was also accused of blackmailing him that she would sleep with other men if he did not have sex with her, which made it difficult for him to live under one roof with her. The Family Court Judge heard the man's petition and granted him a divorce from his wife.
Insane, if you ask me!
Related reading: Sex lessons Bollywood taught us
3. She has a bad complexion
Remember the time when your only fear was whether your date would notice the big fat pimple on your cheek and dump you instantly? Well, this Mumbai housewife's worst nightmare came true when her husband decided to divorce her after a 'traumatic' experience in his honeymoon with her wife's acne riddled face. The husband alleged deception, as his wife had opted not to tell him about her pimple problem called 'acne vulgaris'. The family court, granting a divorce, observed 'a repulsive condition of the wife is undoubtedly tragic for the wife but this is traumatic for the spouse'.
Hope you bump up the spending on acne-reduction creams, because pimples, apparently, are grounds for divorce.

Related reading: 7 phrases commonly used in Indian matrimonial ads that will make you ROFL
4. She wore trousers to work
In an age where we're talking about women's empowerment, a man in his 30s decided to divorce his wife because he was anguished by the fact that she often wore trousers to work, even when he insisted she dresses traditionally.
To the surprise of many, the Bandra Family Court upheld the man's petition and passed the divorce order, which later was overturned by the Bombay High Court with the scathing observation: "The door of cruelty cannot be opened so wide, otherwise divorce will have to be granted in every case of incompatibility of temperament."
Surely, one cannot expect divorce for something so insignificant.
Related reading: 8 people share what ruined their marriage
5. She refused to make tea for him
We have to go way back to 1985 for this absolutely insane instance when a man filed for divorce, and got it after his wife of one and a half months refused to make tea for him and his friends, which humiliated him.
This reason was, however, coupled with the fact that she had also terminated a pregnancy without his knowledge, which amounted to mental abuse and was enough for the court to grant him a divorce.
Two cups of tea a day keeps divorce at bay, it seems!
4 breakup signs that you may be ignoring in your relationship
Divorce Counselling: Considering Divorce and Feeling Lost? Here's help!