Bollywood is in a mood to remake '90s flicks. Agneepath, Aashiqui and Judwaa are done and there are more in the pipeline.
The '90s saw releases of many big romantic movies. And it is time for today's filmmakers to think about remaking a few of those, but with a 2000s twist, something like this, maybe.
1. Dilwale Dulhania Le Jaayenge
Love stories can't get bigger than this. Raj and Simran stuck in Europe discovered love. In the 2000s version, they get stuck in one Uber in Mumbai traffic and discover they can be Facebook friends. On Facebook, Simran's relationship status changes from 'engaged' to 'complicated'. They 'heart' each other's every status religiously. Seeing all these activities in Simran's profile her fiancé breaks the engagement. Raj and Simran end up together without having to race with a train.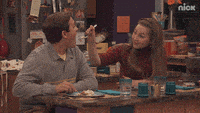 Related reading:  5 yoga positions that can boost your sex life
2. Dil
A college going couple run away to be together against their parents' wishes. But before running away the boy broke, literally, the furniture of the girl's home and made a fire. Then he got married to the girl around the fire. In the new version the boy and girl need not break furniture. They can just start living together till they don't get along and break up and ghost each other. The parents will live happily forever, after stating "I told you so" ("so" here refers to "that boy/girl is not good enough for you").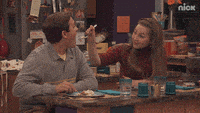 Related reading: 7 things a girl should do with her bestie before getting married
3. Rangeela
In the original movie a simple middle class girl Mili becomes an actress but chose in the end her good-for-nothing childhood sweetheart Munna over a successful actor. In the 2000s version Mili knows that to have a relationship with an actor means lots of free publicity and more followers for her Instagram where she posts snippets of their mostly made up adorable love life. Munna can still be a 'friend with benefits'.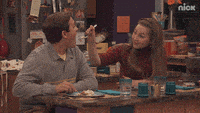 4. Hum Aapke Hain Kaun
The brother of the groom and the sister of the bride fall in love. The newlywed elder sister dies and the younger sister's marriage is fixed with the widower. In the 2000s version, the couple flirt at the wedding and afterwards continue it online. The elder sister dies, but the widower wants to enjoy his bachelor days again, so instead of getting a new mother for his child he just hires an expensive nanny. And the young couple's long distance flirting is still on.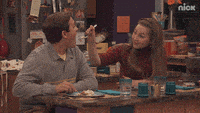 Related reading: 10 Bollywood movies every couple should watch together
5. Darr
A beautiful girl has got a stalker and she is in love with some other guy. This leads to lots of bloodshed before the final happy ending. In the 2000s, the girl got an online stalker. Then she blocks him and makes all her social networking accounts private. She marries her sweetheart and has a happy ending without any bloodshed.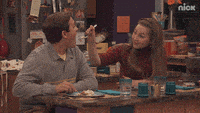 6. Kuchh Kuchh Hota Hai
Boy chooses the glamorous 'It' girl over the dork best friend. Then 'It' girl dies and the simple girl has a makeover and becomes glamorous and the boy falls for her. In the new version, the boy chooses his glamorous Facebook friend over real life dork best friend. But when he meets the Facebook friend he immediately realises her pictures in Facebook are heavily filtered and edited. You see, the Facebook friend is a professional photo editor. In real life, his best friend looks better, so he chooses her.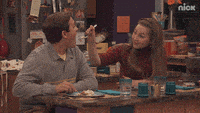 Here's a movie that explores an Indian millennial's journey of falling in love