British citizen Katrina Turquotte, who took on the surname Kaif to fit into Bollywood, made her debut in Hindi films with Boom in 2003. She didn't know a word of Hindi, had two left feet and had no clue about how to find her way around Bollywood. Sixteen years down the line she is Bollywood's reigning box-office queen. But Katrina Kaif is as much known for her films as she is for her relationship with Salman Khan.
On her birthday today, July 16, we talk about the beautiful love story of Salman and Katrina. The two were apparently dating between 2005 and 2009 and then they moved on. But 10 years later it's more than apparent Katrina remains Salman's special girl. Why? We tell you.
These  are the reasons why we think Katrina Kaif will always hold a special place in Salman Khan's heart
1. Salman helped her to settle down in Bollywood
When Salman met Katrina for the first time on the sets of Maine Pyar Kyun Kyan she was this naïve, simple girl who needed hand-holding through the Hindi script. But apparently Salman Khan did much more than that for her. He helped her to get a work permit in India, got her a rented apartment in a nice locality and became her protector in the big bad world of Bollywood.
Grapevine has it that Salman was such a father figure for Katrina that he even paid her electricity and phone bills as one would do with family.
Once under Salman's wings, Katrina felt safer and secure and started working on her Hindi and dance steps and soon her career took off in Bollywood.
2. Salman Khan has never been bitter about their breakup
Salman and Katrina never spoke about their relationship in public and whatever little was known was all media speculation. On very rare occasions Katrina spoke about how she and Salman had a chemistry that was there on the screen. They apparently broke up in 2009. In an interview after their 2008 release Yuvraaj, Katrina had said, "No one noticed the kind of chemistry Salman and I have."
On a recent live show, Salman Khan pulled Katrina's leg and said she left me. Apparently Katrina had fallen for Ranbir Kapoor then and they had an amicable breakup. Salman did nothing of the door-breaking and 40-calls-to-the-new boyfriend act that he had done with his ex Aishwarya Rai.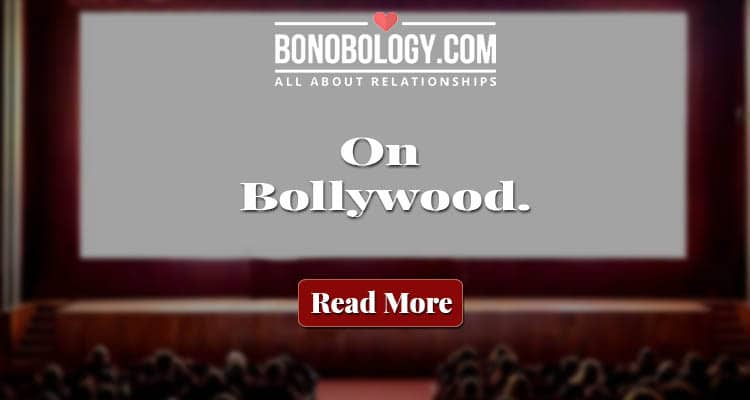 Apparently he had broken her apartment door that made her family call the police and his calls to Vivek Oberoi has become Bollywood legend now.
There was never any bad blood between him and Katrina. Even though she got on with life, new boyfriend et al, Katrina was seen at numerous family functions at the Khan household and never for a single day did the stars speak ill of each other in front of the media.
3.They worked together even after their breakup
Many couples breaking up in Bollywood avoid working with each other after that. Like Salman never worked with Aishwarya again or Priyanka Chopra after her alleged affair with Akshay Kumar and Shah Rukh Khan didn't work with them either. Neither did Kareena and Shahid work together again.
But Katrina and Salman came together for films like Ek Tha Tiger in 2012 and Tiger Zinda Hai 2017.  Both were runaway hits.
4. When Salman needs bailing out he calls Katrina Kaif
Priyanka Chopra left Salman's ambitious project, Bharat, to get married to Nick Jonas. Salman did not take her action kindly but immediately it was Katrina Kaif who came to his rescue. The actress worked on her dates so that she could do the film. Priyanka left just a few days before shooting started and Katrina did all the homework quickly and stepped into the role.
Salman was so impressed with her attitude that he kept talking about it at every promo event.
 5. Salman does things with Katrina that he wouldn't do with others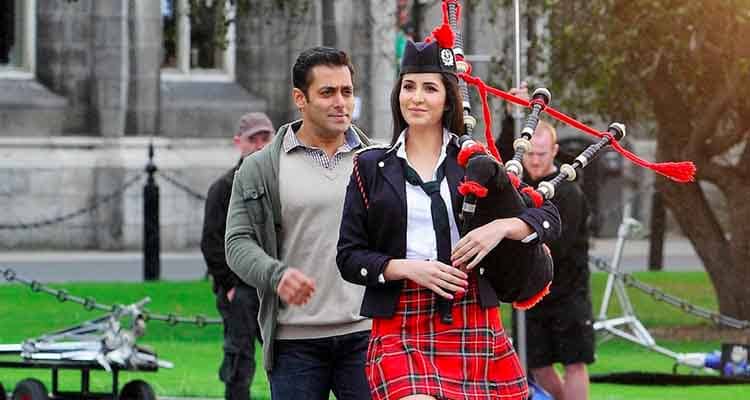 Salman always takes the immense liberty to pull Katrina Kaif's leg, whenever they are together at a promotion or interview. Katrina said to a magazine, "I do get scared at times to go to an interview with him because he is so unpredictable and I don't know what he would end up saying. But I don't take the leg-pulling lying down. I do give it back to him."
6. They are together forever now
It was love first and now friendship, but Salman Khan, who has a record rate of fall outs, be it with friends or girlfriends, has had the steadiest relationship with Katrina Kaif. There is something magical about their relationship and when they are together the comfort level they share is apparent. It's as if Katrina Kaif has used a magic wand on Salman.
That's why no matter what the status of their relationship is Katrina Kaif will always be Salman's special girl.
Anjali Wanted To Talk but Sundar Pichai Didn't Have Money To Make A Call