In this age of debates on nepotism, Kajol holds a special place. She is from families connected to Bollywood on both sides, and yet she managed to create her own space in the industry by going against all the established norms of a typical Bollywood actress. As she turns 45, (August 5, 2019) we tell you how she will be a star always.
Kajol: The unconventional Queen Bee of Bollywood
Kajol ruled the box office of Bollywood in the 1990s. She got married to love of her life Ajay Devgn while being the Queen Bee in 1999, but she did not give up her career. Now she is the mother of two lovely children, Nysa and Yug, and she is still very much a force to reckon with in B'wood. Her movies are always anticipated with eagerness.
Related reading: The twists and turns in Ajay Devgan and Kajol's love story
1. Unconventional looks
Kajol debuted with Bekhudi in the year 1992. She is very different from what Bollywood audiences are used to. Contrary to the traditional Bollywood image of heroines, she is dark complexioned.
She proudly flaunts her non-groomed unibrow. And she can't ever be called a size zero perfect figured beauty. Yet with her first film she managed to make viewers fall in love with her. And a superstar was born.
2. Getting married while at the top
After Bekhudi, Kajol gave many blockbusters like Baazigar, Karan Arjun, and Dilwale Dulhaniya Le Jayenge. Her pairing with Shah Rukh Khan was really appreciated.
But she surprised everyone by getting married to fellow actor and boyfriend of many years, Ajay Devgn, in 1999 when she was literally at the top.
Very few actresses have taken this risk. Many superstars like Sridevi, Vyjayantimala and Waheeda Rehman waited for the best part of their career to be over before taking the plunge.
Related reading: Successful marriage mantras from five Bollywood couples
3. Did not take a hiatus after her wedding
She did not take a break after her wedding. Viewers accepted her readily, contrary to the established idea that after marriage heroines are not popular. She gave superhits like Kabhie Khushi Kabhi Gham, Fanaa, etc. She took a hiatus only for maternity leave, like all working mothers do take. Afterwards she was back with a bang called Dilwale. She is still doing films and we are eagerly waiting for her upcoming film, Taanaji: The Unsung Warrior.
4. Always calls a spade a spade
She has been always brave and sincere. She never shies away from telling the truth. Some people think she is undiplomatic, but actually she is honest. In a public showdown in 2016 between her husband and long-time friend and powerful Karan Johar, she openly supported her husband, not caring about her future in the industry. Karan Johar talked on many occasions and even has written in his autobiography about his unhappiness about Kajol's behaviour but Kajol has always maintained her dignified silence. They have buried the hatchet and are back to being great friends.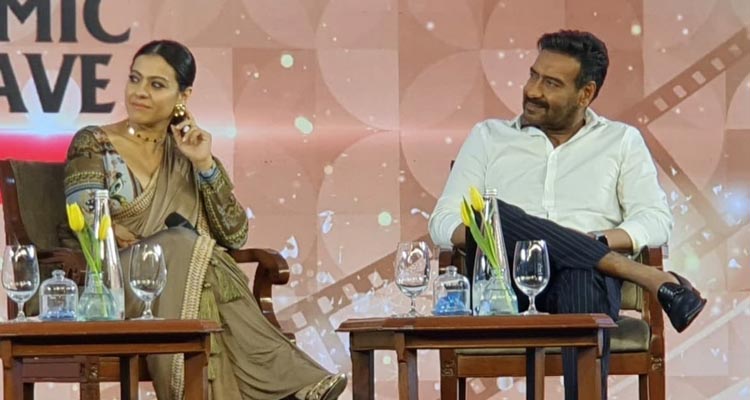 Related reading: Book review: The Unsuitable Boy
5. Living life on her own terms
Kajol never bothered about creating an image for media and social media. In the 1990s she was photographed so many times wearing thick glasses and without any makeup. When beauty is supposed to be the utmost asset of actresses, she has dared to be different.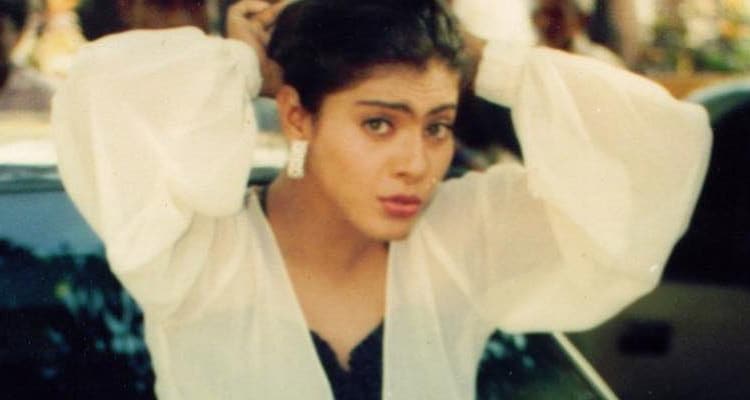 6. Privacy
In her girlhood days she was open about her relationship, yet she always maintained her privacy. Now, too, she does not live her life on Instagram and Twitter like many other celebrities. Unlike other star couples and star kids there is rarely any open display of affection or chronicling the day-to-day life of her kids.
With the way she has conducted her life, she is not only an inspiration for young actresses but for women all around the world. She makes you believe, that contrary to the fairness cream commercials, women do not need beauty and fairness to be successful, and women don't have to be docile to be at the top.
Save<Save<