It's a surprising step chart that pops up when we open our survey sheet for the question—Do You Fake an Orgasm? The longest step at the bottom is a brow-raising NEVER (63%) followed by a considerably lesser Sometimes (19%), Mostly Not (12%) and a negligible Mostly Yes (6%). Considering the survey was taken by urban Indians in relationships about a fake orgasm under complete anonymity, we are compelled to believe these results are true *slow claps*.
So, no forced oohs and aahs and dramatic yes-yesss-yessss-es the way good old teaches; not for the modern Indian couple that likes to keep it real in bed. Didn't they say honesty is the best policy after all?
Faking An Orgasm Is A Thing Of The Past
"I tell him I am not done instead of giving him a fake orgasm," says one of our respondents very matter-of-factly, for the sheer reason that good sex is as much a man's responsibility as it is his entitlement. "Never! I speak the truth!" echoes another response from a married participant of the survey. How refreshing.
Back in the times of traditional coital conduct, Indian or Western, it was believed that a man's sexual ego must be appeased during the act by reinforcing his power of pleasing his partner, whether or not that was actually happening.
So much so that local sex-in-the-city sessions among friends evoked commonplace responses like, "What? You don't moan?" The modern woman thankfully shrugs at that pretense, calling a spade a spade and demanding all that she needs to REALLY moan and, if you're lucky, groan and sigh and fall spent and satisfied. And what can make a man happier than to know it wasn't fake.
Related Reading: 7 secrets about sex women wish men knew
Why would women fake orgasm…
"It's a healthy trend and certainly a good thing if partners are telling each other that they have not climaxed instead of faking an orgasm. For men, of course, it is very difficult to fake an orgasm since it involves visible ejaculation but women have been known to do it very often—tiredness, boredom, hurry—whatever the reason.
"I have met women who work by the day and in the evening, perform sex just as a duty. More often than not, these women are too exhausted to enjoy the act as routine and may often resort to faking an orgasm but the survey gives a sign that looks good," explains Padma Shri-winning sexologist Dr Prakash Kothari.
"Another reason behind a fake orgasm is often that some women are not happy in their marriage and hence find it difficult to get physical pleasure from it. Others come very fast, often during foreplay — an early orgasm is a known phenomenon in women too, much like it is in men. So many don't even realize the real vs fake orgasm disparity.
"Yet another cause is the ignorance of what an orgasm really is. I have come across so many sex professionals who don't know what an orgasm is. Some think lubrication itself is orgasm. So many, don't even realize the real vs fake orgasm disparity. I need to constantly ask them — Do you get this feeling of enough and nothing more? Only that is an orgasm," he adds.
Is A Fake Orgasm Really Worth It?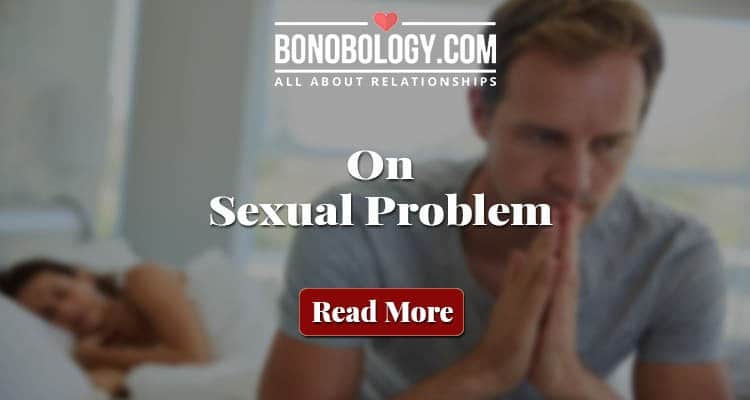 Of course, he goes on, one can use a fake orgasm to his or her own advantage as the man feels he has done his job by helping her achieve the big O while the woman also gets less tired. But the reasons behind it are very individualistic and cannot be generalized. After all, does it only makes sense to motivate your almost-there partner even if you aren't peaking? Going by what cosmopolitan couples today live by — it doesn't. Desire and fulfillment are an equal playing field, and no hanky-panky can cover up the way it actually ought to be.
Related Reading: 9 Sexless Relationship Effects No One Talks About
"I mean, it's like a false appraisal — does your boss ever give you one? Would you want your husband to praise you for food sourly cooked? Similarly, you can give him a high for those three seconds ahead of his big release but in the long run, you're only letting yourself and your relationship down," says Tanvi S, a 32-year-old California-based wife and mother. So choose wisely for that happy ending and say goodbye to your real vs fake orgasm issues.