Being married to a movie star comes with its share of the spotlight. Even more so, in this time and age where anyone with a camera on their phone – which is practically everyone – is a paparazzi. Yet, there is a section of Bollywood actors' wives who loathe the limelight completely and have managed to keep their personal lives well under wraps.
Unless we talk about The Star Wives club in B'wood, you won't realize how some star wives are a complete contrast to them. The Star Wives Club is a coveted entity in Bollywood. Entry is strictly determined by pedigree (of the husband of course!) and the rules and guidelines are strict.
First, your better and more famous half has to be REALLY famous. No B-listers, please! Second, YOU need to be famous – preferably for your fashion sense. And third, you need to know how to flaunt your friendship with other club members and how to pose with your BFFs in front of the paparazzi.
If I were to mention the esteemed names in this club, all of the above rules would fit in perfectly. Led by Gauri Khan, wife of megastar Shah Rukh Khan, it counts among its fraternity other star wives like Seema Khan (Sohail Khan's wife), Bhavna Pandey (Chunky Pandey's spouse), Maheep Kapoor (Sanjay Kapoor's beloved) so on and so forth.
However, as with everything else, there is the other end of the spectrum. There are some wives of Bollywood actors (and in some cases, ex-wives) who really, really don't want anything to do with the stardust.
They lead relatively regular lives, go about their work, and most importantly, stay away from the paparazzi and parties. Now, why would anyone say no to glamour and the attention, even if it's reflected glory, is a question only they can answer. But these women are least interested in the show-baazi of showbiz. Who are they?
7 Famous Bollywood Celeb Wives Who Shun The Limelight
These better halves of Bollywood stars are still not comfortable with the paparazzi and prefer to stay away from all the glitz and glamour. Although that life does seem picture-perfect, we all know the gossip and rumors that are spread around in this industry.
So can we really blame these women for choosing a life away from the limelight? Here's the list of women who prefer this lifestyle.
1. Reena Dutta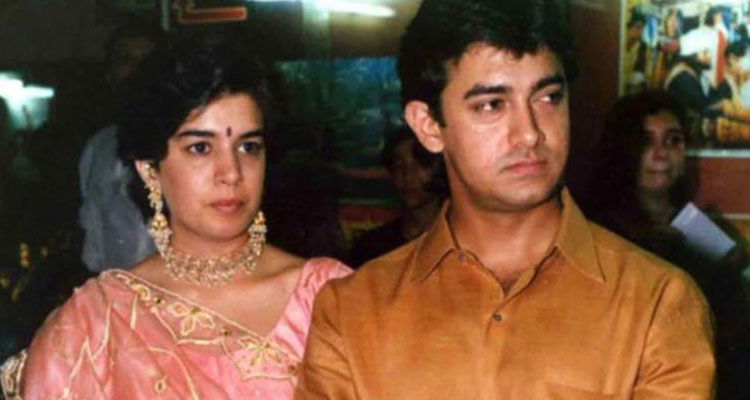 Does the name ring a bell? Well, she was the same girl who was once married to THE Aamir Khan. Their marriage fell apart in the early 2000s. However, even before that Reena kept herself away from the public glare.
She was married to Aamir much before he became a star and was even seen for a few seconds in a song in Qayamat Se Qayamat Tak, his first big hit. But that was the extent of her tryst with the glamour world.
It was said, despite Aamir's stardom, she continued working with a travel agency. Compared to the Bollywood actors' profile, she kept hers low-key and stayed away from the life of stardom.
Reena and Aamir had a bitter divorce but time proved to be a healer, and currently, she is great friends with Aamir and his wife Kiran Rao. She focused on looking after her children and building herself up. Today, she is occasionally seen with Aamir at his house parties and events. But has absolutely no connection to Bollywood.
Related Reading: How Aamir Khan Has Evolved In His Romantic Roles In Bollywood
2. Priya Runchal
Priya who, you may ask. She is the spouse of hunky John Abraham. When the Jism star tied the knot with this banker and financial analyst, the world was taken by surprise. But other than a few images of her with him when they were dating, Priya slipped into oblivion.
Rumors of trouble in paradise do surface from time to time but neither Priya nor John have bothered to clarify.
Now, John has also started keeping a completely low profile except when his film is up for release. Like any other couple, Bollywood actors and their wives too have an effect on each other and how they choose to live.
3. Priyanka Alva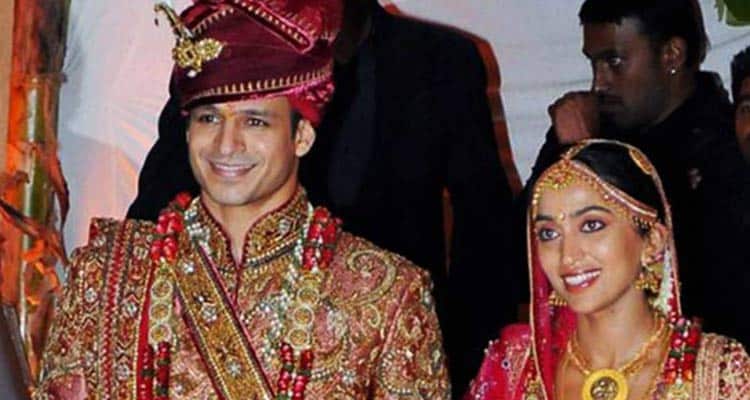 We are not sure if Vivek Oberoi qualifies to be a star now but he was a big name once upon a time. Recently, he was in the news for his Narendra Modi biopic. And years ago, he was in the news for his infamous press conference against Salman Khan. And before that, for his doomed relationship with Aishwarya Rai.
But things changed for him on the personal front when he tied the knot with Priyanka Alva, a bright Bangalore girl who is the daughter of a politician. Educated abroad and following a career of her own, Priyanka is far removed from Bollywood. Actually, so is Vivek, come to think of it.
4. Sutapa Sikdar
Sutapa Sikdar tops the list of star wives who have stayed away from the limelight. Irrfan was a force to reckon with, a powerhouse of talent who redefined the bar of excellence in the Indian film industry. Yet, his wife Sutapa Sikdar chose to stay on the sidelines of this rise to stardom.
Until his illness became known and Sutapa emerged to show her support at this critical time, not many people had heard of this NSD graduate. She is a scriptwriter, who prefers to stay behind the cameras.
5. Rukmini Sahay
Neil Nitin Mukesh is by no measure a superstar but he has got his fair share of fame. So everyone was surprised when he chose an arranged marriage with Rukmini Sahay, an aviation student. Apparently, it was their parents who set them up and they clicked. Following a path markedly different from that of other Bollywood actors' wives, Rukmini is not at all comfortable with the paparazzi and stays away from the media.
Related Reading: Arranged Marriage In Bollywood: 7 Stars Who Took The Traditional Route
6. Pooja Deol
The Deol family women are known to keep away from the public eye. The one who has surpassed others on that count is Pooja, the wife of dhai kilo ka haath wala Sunny Deol. Not much is known about her and even her pictures are not available in the public domain.
Sunny Deol is one Bollywood actor who has not been seen with his wife ever. All that is known about her is that she is from London and is rarely with Sunny. In fact, the Gadar star's relationship with Dimple Kapadia still makes news more than his marriage.
 7. Anjali Siddiqui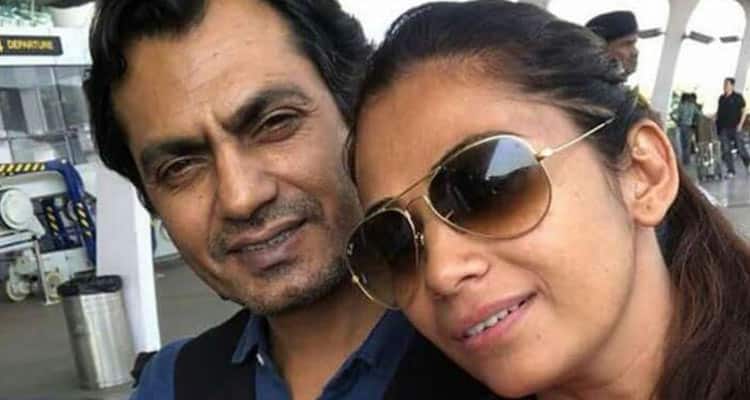 Nawazuddin Siddiqui is one of the best actors in Bollywood and a huge star in his own right. Not much is known about his personal side except when some portions were leaked from his ill-fated autobiography that created a huge controversy.
In the book, he had admitted to having been in a relationship with actress Niharika Singh and spoke about it in a derogatory manner, which got him a lot of flak. But the fact is that he is married to a woman named Anjali, who was in a live-in relationship with him only to split after a while.
Nawaz married someone else but that relationship failed too. Then Anjali re-entered his life and he married her after their divorce. She has studiously away from the limelight while Nawaz continues to break new grounds, except for a recent incident where she took to social media to share her story of being stuck in an abusive marriage.
Despite the talks that go on about their husbands in the media, these wives have stuck by their partners and supported them through all the ups and downs in their careers. Goes to show, behind every successful man is a loving woman!
Their husbands are the biggest stars in Bollywood but they continue to live a life of anonymity, pursuing their careers or passions, bringing up their children, and supporting their husbands in every way they can. Compared to Bollywood actors' profiles, these wives have chosen a life of peace and serenity.