This is my Ask our ExpertThis is my Ask our Expert
A power couple is a pair of highly successful, socially relevant and talented individuals who have made a name for themselves in their respective fields and are famous and popular. This would usually include movie stars, businessmen, athletes, singers and philanthropists. Their names and stories are splashed all over the tabloids and mainstream media and their lives are under public scrutiny all the time.
Here are 7 of the most powerful Indian couples.
1. Akshay Kumar and Twinkle Khanna
He's a Bollywood superstar and she's a former actress, successful interior designer, bestselling author. Together they're one of the most inspiring Bollywood couples.
Akshay Kumar is one of the most bankable stars in Bollywood, churning out hit movies almost every year and he has carved his own niche in the film industry. Twinkle Khanna didn't do anything to write home about as an actress, but she's established herself as a successful interior designer. Apart from that, she has established her credentials as a wordsmith by being a newspaper columnist and an author. She is also a film producer. As their social media presence suggests, they seem to be in a happy, healthy marriage and can teach us a thing or two about how to build a successful marriage.
Hats off to this power couple.
Related reading: 10 famous celebrity same sex couples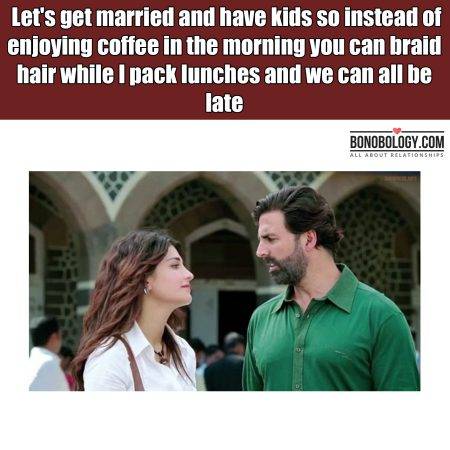 2. Narayana and Sudha Murthy
He's an IT industrialist and the co-founder of Infosys and she's a known humanitarian. Together they're worth $1.8 billion.
Narayana Murthy has a net worth of $1.8 billion as of last year. It's interesting to know that he actually started the company with Rs. 10,000 given to him by his wife Sudha. While he handles his business and develops strategies, Sudha is doing commendable work in the spheres of social work, philanthropy, and education. She is an active humanitarian and author as well.
Their marriage is an example for all entrepreneurs that mutual understanding and love between a couple can make them reach professional heights without letting it affect their personal space. Sudha's selfless support kept Narayana going and made him grow his company while she raised the kids.
3. Amitabh and Jaya Bachchan
He's a legendary actor. She's a brilliant actress and a politician. Together they're India's most evergreen couple.
Big B is a veteran actor who has received a Padma Shri, a Padma Bhushan and a Padma Vibhushan over the years, and is still taking his acting to newer heights. Jaya Bachchan made her indelible mark in the acting world, starring in a string of commendable Bollywood movies before moving into politics as a Samajwadi Party MP.
Their marriage has gone through ups and downs both emotionally and financially, but they have survived like warriors and have truly given meaning to the saying, 'marriage is for keeps'.
4. Lakshmi and Usha Mittal
He's CEO of the world's largest steel company and she's been a part of the steel industry for 12 years. Together they're worth more than $10 billion.
The steel magnate's net worth is estimated at $10.3 billion, not surprising considering he's the CEO of ArcelorMittal, the world's largest steel making company. His wife Usha is an acclaimed businesswoman, who at one point ran her own steel business in Indonesia. She is also the namesake of the Usha Mittal Institute of Technology, a university that promotes women's education in India and is a patron for Treasure Trove, a charity auction by the Jaivakeel School for children in need of special care in Mumbai. They are truly partners for life and in business.
5. Abhishek Bachchan and Aishwarya Rai
He's a well-loved actor and son of the Amitabh Bachchan and owner of Jaipur Pink Panthers, a professional kabaddi team in India. She's a former Miss World, UN worker and stunning beauty with brains. Together they are an indomitable pair.
Abhishek is the son of two legendary Indian actors and has himself won several awards for his roles in Bollywood movies. Aishwarya Rai was crowned Miss World in 1994, which was a feat in itself. She is also a leading actress who has made a name for herself in the Indian film industry by essaying varied, glam and serious roles.
She also received the Padma Shri in 2009 and is a Goodwill Ambassador for the Joint United Nations Programme on AIDS (UNAIDS).
Being the husband of a beauty queen is never easy, and being an actress, mother and daughter-in-law of the most illustrious Bollywood family brings its own set of challenges, but the couple seems to have balanced their personal and professional lives and to be in sync with each other.
6. Mukesh and Nita Ambani
He's the richest man in India and she's an educationist, Bharatnatyam dancer and the co-owner of the Mumbai Indians cricket team. Together they're worth more than $20 billion.
Mukesh Ambani is the richest man in India and is also the chairman, managing director and largest shareholder of the second most valuable company in India, Reliance Industries Limited. Nita Ambani is the founder and chairperson of the Dhirubhai Ambani International School. She is the co-owner of the Mumbai Indians cricket team. She's also actively involved in Project Drishti, a social initiative of Reliance Industries and the National Association for the Blind.
Their love story is the stuff dreams are made of. Nita was born in a middle-class family and was a teacher when she met Mukesh. She has evolved phenomenally to support her husband and create her own niche.
7. Kareena Kapoor and Saif Ali Khan
He's the Nawab of Pataudi and she's a hugely successful actress. Together they're one of India's most glamorous couples.
Kareena is Bollywood's most popular and highest-paid actresses, and has received six Filmfare awards, and earned critical acclaim for many movies. She has also launched her own clothing line with Globus. Saif has won many awards and has received the Padma Shri from the Indian government as well.
Saif and Kareena are called Saifeena by the media and they have recently become parents of an adorable boy. Their relationship has survived much speculation over time, including about their 10-year age gap.
Ask Our Expert
You must be logged in to post a comment.