With growing competition in the world, people tend to forget other important things in their life. Yes, amid of your hectic work schedule, you might forget even the important events in your life. Do you know what's the next occasion in your calender? It's Valentine's Day. So, if you are one of those who haven't shopped a Valentine's Day gift for her husband yet then, fret not, because here is a list of some of the amazing last-minute Valentine gift ideas that will help you express your love for your husband this Valentine's Day:
A Fitness Band
At the last moment of time, when you have no time to plan something special for your husband on Valentine's day, shower your love upon him through a gift that he will surely adore. There can be no better gift than a fitness band to make your husband happy on Valentine's Day. He can keep a track on his fitness through a fitness band. Plus, he can wear your gift daily.
A grooming kit
Here is an another great Valentine gifts for husband that will surely make him happy. A perfect man grooming kit that consists of all the essential tools for grooming will make a great last-minute Valentine gift for your husband. This Valentine gift will also show how much you care for your boyfriend.
His Favorite Drink
This last-minute Valentine gift idea will make an excellent gift for your dear husband. A bottle of his favorite wine or any other liquor will surely bring a beaming smile on his face. So, whether he loves whiskey, beer, or wine, make him feel special on Valentine's Day with a bottle of his favorite liquor.
Best Husband Mug
At the last moment, when you are clueless about what to gift your husband on Valentine's Day, make a DIY customized Coffee mug with 'Best Husband Ever' written on it. Yes, give your husband the best husband award through a customized coffee mug and make his coffee time happier everyday.
'I Love You' Chocolates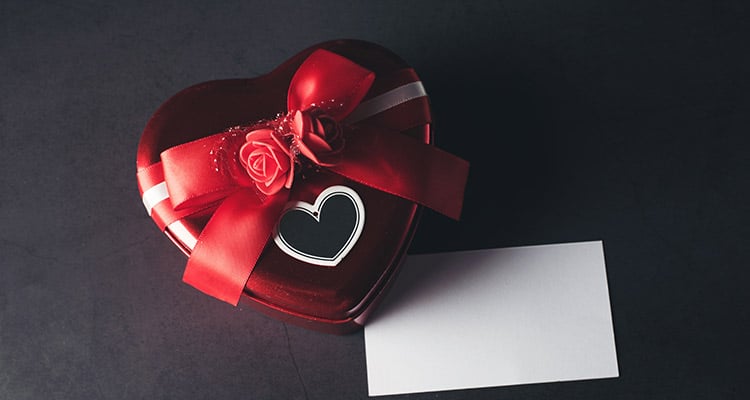 The customized 'I Love You Chocolates' makes an excellent last-minute Valentine gifts that your husband would definitely adore. So, get a delicious box of customized 'I love you' heart-shaped chocolates and win your husband's heart on Valentine's Day. The deliciousness of chocolates will surely sweeten your bond with your husband.
A Lovely Photo Frame
At the last-minute when you cannot go to a shop or order a Valentine gift for your husband, gift him a lovely photo frame consisting of you and his photo. This gift is something that your husband will love and cherish for a lifetime.
A Valentine Greeting Card
Another great last-minute Valentine gift for your husband would be a handmade Valentine card. What will matter for your husband more will be your feelings for him not the money you spent to buy him a gift. So, get creative with a greeting card and write all your feelings about him in the card.
With these last-minute Valentine's Day gift ideas, ensure a bright smile on your husband fave with a meaningful gift on this Valentine's Day.