South India actress Amala Paul said in an interview that she was so bored with the roles she was getting that she was contemplating quitting films altogether. Then Aadai happened and she is trending all over India. And for what? For her daring nude scene in the film, of course.
Click here to read: How or why I should love myself naked.
Although Indian actors before her have done nude scenes in a country like India which is still taking strides away from conservatism, a nude scene will always be the talking point. Nude scenes can be aesthetic, hard-hitting, repulsive and even beautiful depending on the filming and the context of a movie.
Click here to read: These Bollywood female actors prove that age is just a number.
We talk about 7 nude scenes that have made an impact in Indian films
1. Amala Paul in Aadai
The already-famous and established South Indian actress, Amala Paul has shot for a completely nude scene in Aadai, the trailer of which was released in June 2019 and broke the internet for being hard-hitting and people are eager to watch the movie. Amala had worn a special costume for the filming of the nude scene.
Click here to read: 10 best Bollywood movie on extramarital affairs.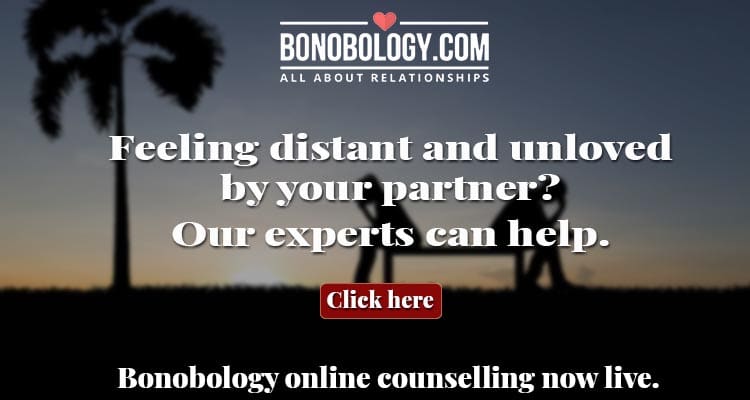 Amala told The Hindu that initially she was chilled out about the scene. "It is only when I reached that point, I was feeling stressed. I was anxious to know about what is happening on the sets, who all were going to be there and if there was security." The director ensured that there were only 15 people on the sets during the shoot.
Click here to read: After 27 years in Bollywood, SRK believes he is not 'man enough'. 
2. Indira Varma in Kama Sutra – A Tale of Love
Indira Varma's intense and passionate lovemaking scenes in Kama Sutra were widely appreciated by the audience and critics alike and they continue to be the benchmark for cinema in years to come.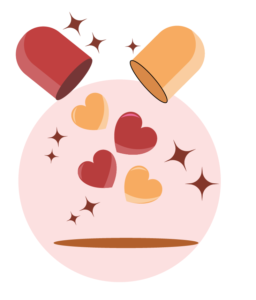 Get your dose of relationship advice from Bonobology right in your inbox
The British-Indian actress, however, hasn't got good memories of filming Kama Sutra where apart from lovemaking, there was frontal nudity and she was the subject in most of the scenes.
In an interview to London's Telegraph, she said, "It wasn't called Kama Sutra when we were filming it. It was untitled. And then it says in the script, they make love.
Click here to read: I tried Kamasutra positions with my boyfriend and he is what happened. 
When you're young and naive and stupid you don't process the idea that it will take one day with your kit off to shoot that sentence."

indira varma position
She remembered phoning home crying, and her dad saying, "Don't worry, at least there's no sex in it."
Her father, who she'd kept in the dark about the film's content, never saw Kama Sutra: A Tale of Love, she told the newspaper. Later on, she went on to do substantial roles in films and on stage, but to many people, because of this film, she remained a porn star, she rued.
3. Neil Nitin Mukesh in Jail
In the film Jail, the Censor Board of Film Certification ordered several cuts in the movie and also wanted blurring of Neil's nude scenes and a cut of the lovemaking scene between Neil and the female lead, Mugdha Godse.  However, the actor and director Madhur Bhandarkar both insisted that the scenes were significant keeping in mind the storyline and were essential to accurately depict the harsh reality of the judicial system in India.
In an interview to India Today, Neil said, "There was a slight hesitation initially in the sense that I was a bit shy in terms of taking off the clothes, thinking it was for a billion people. But I was confident that Madhur sir will handle it with a lot of grace and dignity, which he has."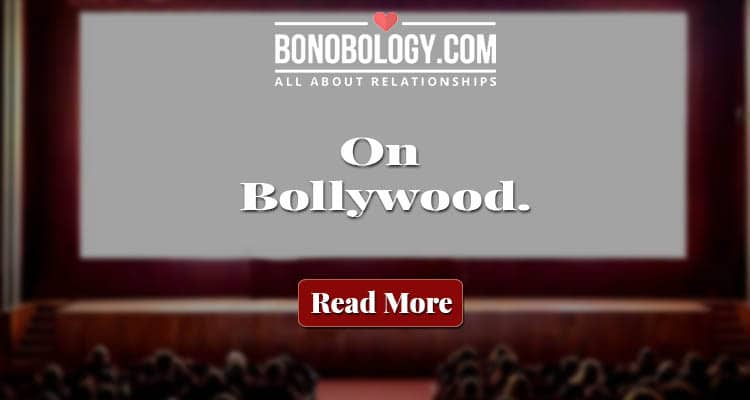 He added, "I was asked to strip down completely and the only question before doing the scene that I had in mind was – what would be my parents' reaction when they watch the film? Would they be ashamed of me as their son? But I think they'll be extremely proud of me as an actor to have gone ahead and done it with a lot of courage."
Click here to read: Gulzar's amazing take on relationships in Indian cinema.
4. Radhika Apte in Parched
Radhika's work was widely appreciated in this film directed by Leena Yadav, which won multiple awards. Radhika Apte's nude lovemaking scene with Adil Hussein was leaked before the film's release and the video went viral. Talking about the controversy that the leaked clip kicked up Radhika said at an event, "I am an artist and if I am required to do a certain job then I will do it. If you get out of your cocoon and look at the world cinema and what people are doing abroad then you would not have probably asked this question.

"I am not ashamed of anything. People who are embarrassed about their own body are curious about other's body. So if you want to see a naked body tomorrow, see yourself in the mirror rather than my clip. Then only we can talk about this."
She said: "When the images of mine started being circulated on social media, I collected all my home staff, even the chowkidar of the building, the dudhwala etc and told them this is what is being passed around. If they have not seen it, they will. And if they have issues for working for me, they can leave now. But if they decide to carry on with me, then they shouldn't be whispering about it later. They all nodded and said 'we are with you ma'am and that was that!"
5. Paoli Dam in Chatrak
The Bong beauty, who has made a mark for herself in Bollywood as well as in international cinema, went completely nude for her lovemaking scenes for Sri Lankan director Vimukthi Jayasundara's Chatrak, which means Mushrooms in English. The film was screened in the Cannes Film Festival and several other prestigious film festivals. It has not received an official theatrical release till date. Paoli admitted that shooting for the scenes was not easy.
Click here to read: I am a star in Bengal but had to quit Bollywood. 
In an interview to the Telegraph, Paoli said, "See, it's a fully nude scene and I have done it because I was convinced that the scene is required to take the story forward. It isn't there just to titillate. Incidentally, my character's name is Paoli in the film! Now Paoli's boyfriend (Sudip Mukherjee) lives far away and to fill the vacuum she gets physically involved with a young guy (Anubrata)… and indulges in oral sex! I was completely nude. So was my co-star and in the scene, the girl is getting all the pleasure! The scene involves love, sex and pleasure. But I must admit that it was difficult for me. Well, the fact that nobody from Tollywood or Bollywood has ever done something like this and I had no reference point. I didn't know how to prepare for the scene."
Click here to read: 5 questions we are dying to ask Bollywood couples.
6.  Rii Sen in Gandu-The Loser
Rituparna Sen or Rii Sen is another Bengali actress who went completely nude for her role as a seductress in Gandu – The Loser, directed by Q, her then-boyfriend, which makes it even more interesting because he himself directed her lovemaking scenes with another Bengali actor, Joyraj. Rii also went nude for a parallel movie, Cosmic Sex. She is quoted to be saying "Sexuality is a cult for me."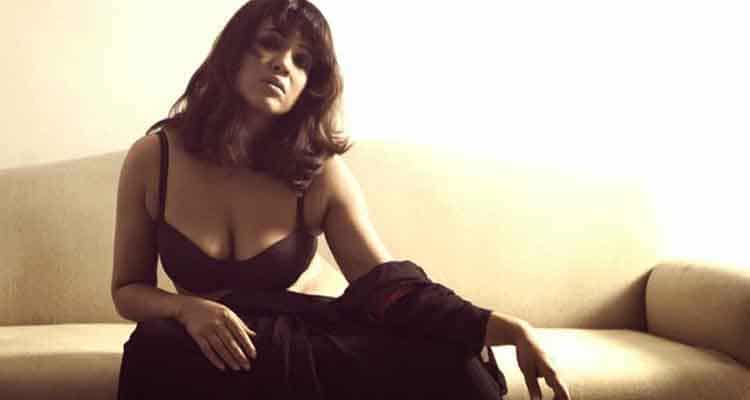 Click here to see: Male Bollywood actors who underwent plastic surgery. 
In an interview to Savvy, Rii said, "People's eyes popped out when I did the nude scene in Gandu. Some people use their eyes and face to express themselves I use my body. It is very simple and organic.
I want to push my sexuality in cinema to the extreme level and I want to shock people."
7. Rajkummar Rao in Shahid
Rajkummar Rao is known for his hardworking nature, dedication and sincerity when it comes to playing unconventional roles with conviction either in mainstream or alternative cinema. A scene in Hansal Mehta's Shahid required him to go completely nude, which he did. His performance in the film was widely appreciated and won him critical acclaim as well.
The same director has got him nude a second time for a very violent lovemaking scene in Omerta. Rajkummar told The Times of India: "I don't have any issues because I am not doing it. It is my character who was doing it and of course, we are not doing it to titillate the audience. It is a very important part of the film, part of the narrative."
"In Hansal Sir's Shahid, I was completely naked when my character is in police custody and he is being tortured. But again the nudity was needed, not just for the character but also as an actor to understand his humiliation and all the pain he has gone through. In this case, too it was needed."