When it comes to marriage, in a very true sense, time is limited. These are the words of wisdom from a 90-year-old man who wished he had more time to spend with his 86-year-old 'young' beloved wife. He tells us what he realized in his long-term relationship and shares tips for a happy married life. 
This old man narrates tales of his marriage while lying in a hospital bed, and shares all the ups and downs that they faced in their relationship. He believes that true love is worth all the lows. 
7 Tips For A Happy Married Life From A 90-Year-Old Man
We all moments of meaningful realizations when we look back at our life and can clearly see the things that matter the most. This gentleman had a similar profound realization lying in his hospital bed at the ripe age of 90.
Based on his experience of a long marital bliss, he shares the following 7 tips for a happy married life: 
1. Say 'I love you' to your spouse
"The number of times you say 'I love you' to your spouse can never be enough", says Bappa, this wonderful wise old man. He tells me that he started saying 'I love you' to his wife only after the age of 50. 
He wishes he had said it right from the day he married her. She has been with him through thick and thin and keeps him rooted in his home. She never left his side and always ensured they continue to live a happily married life.  
Related Reading: How Men Say 'I Love You' Without Saying Anything At All
2. Make time for one another
After having worked hard for more than 38 years, he realizes that he should have also made time for his wife when they were both working. He says that after so many years he realizes that he should have seized every opportunity to spend time with her. 
Whether it is the morning tea time or watching TV in the evening or grocery shopping – all this could have been done together. His advice to married couples is to make sure they make time for each other.
Couples that spend too much time away from each other always drift apart. To ensure intimacy in a long-term relationship, couples must always take time out of their day even if it's only for a little bit to spend with each other.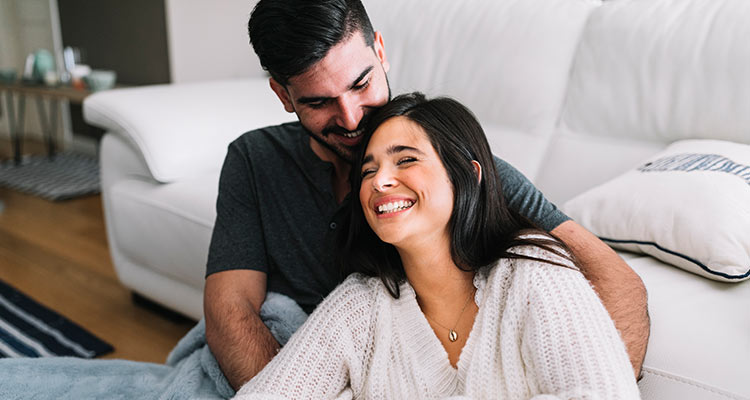 3. Take vacations together
"While married couples do make time for each other in their daily routines, couples need to take long vacations every now and then and explore different places. It is not necessary to have an expensive one, but even if you can spend time on a farm exploring the local cuisine and culture together, the novelty in the marriage stays intact.," he says.
Bappa reveals the secret to a long-term relationship is going out, traveling together and exploring the world in each other's company. It will only make the love stronger and the bond between the partners deeper. The new experiences give a couple a fresh perspective. 
4. Look after each other in sickness and pain
"Whenever the partner is unwell, take good care of them. No one is going to be healthy always. If your spouse is sick with flu, please take an off from work to be with them. They need you the most when they are physically ill," he says.
The key to a happy married life is sticking by your spouse when they are most dependent on you. No one wants to be alone when they are sick or in pain. In fact, this is the time when you should give your spouse extra love and attention.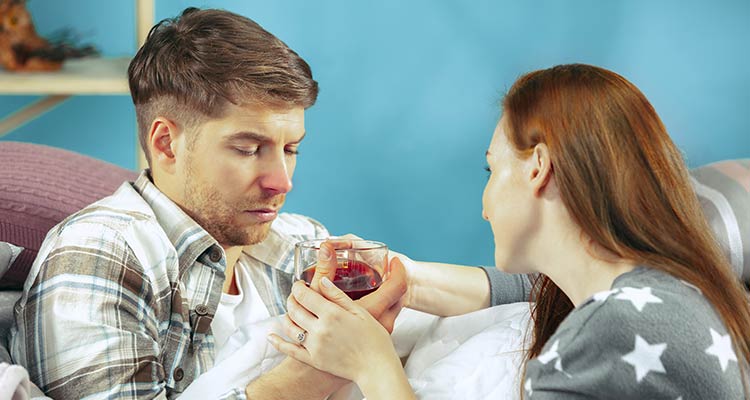 Related Reading: Love Overcomes Any Handicap
5. Don't worry about what others think
At his age, he suggests that married couples should not let any third person take over their relationship. There is no need to think about what others think of you because their opinion doesn't matter.
Society and extended families that have opinions about everything are the ones who'll make your married life terrible. Keep only those people in your life who genuinely care about you and your marriage. If you want a happy married life, always remember that it is you and your partner against the world. People will always try to tear you down. 
Think about the 'us' – you and your spouse – do whatever makes your relationship grow stronger and more fun. It is only your life partner that will be around for the longest period of time. Others will come and go because their interest in your life is temporary.
6. Arrange for your spouse's financial independence in advance
"I have made a will and made sure that my wife is a nominee everywhere. My will has an external executor and I'm making sure that after me, my wife will still be looked after," he says. 
Whether it is a man or a woman, both need to have their wills ready and must keep updating them every other year as their investments and financial statuses change. As a wise man, Bappa has made sure that all his assets – home, savings, pension, and other investments – go to his wife through his notarized death will.
He wants his wife to live comfortably even when he is gone and never wants her to feel deprived of anything. If this isn't a happy marriage, then what is? Their 'happily ever after' is real.
7. It is never too late to say sorry
An apology at the right time heals. When you realize your mistake, please have the courage to go to your spouse and apologize for your blunders. Even if some time has passed. Remember that your ego is not bigger than your marriage. You must apologize to your spouse if they deserve it. A simple 'sorry' goes a long way in healing some wounds. 
Life has its ups and downs, but if you follow some simple marriage tips then you can keep the love and intimacy intact in your marriage, and live a long, happy married life. 
Just remember that true love is always worth all the effort. Make time for each other, and be each other's pillar of strength. 
Planning To Get Intimate With A Baby Sleeping In The Same Room? 5 Tips To Follow
It Feels Great To Be A Part of Sourav Ganguly's Life: Dona Ganguly