Are you tired of getting a shoulder shrug or "whatever" when you have to think of fun things to do over the weekend with your partner?
"What do you want to do on the weekend?"
"Watch a movie?"
"We did that last time."
"Go on a road trip?"
"Mm…weekend before that."
"Maybe"*thinking for a while* "Netflix?"
"Ughhh… we do it all the freaking time!!"
No matter how much you brain storm, you can never really get the plan right. The weekend turns out to be the same getting dressed and going to the club kind of a thing, or staying home and ordering pizza while watching The Punisher on Netflix. Where is the fun in that? The whole purpose of a fun weekend gets reduced to being a couch potato and munching on Cornitos and cheese dip.
In case you're tired of Googling infinite ways to 'do things together with your partner', check these mega-awesome ways to have a fun-fuelled weekend.
1. Massages:
Pick out scented candles, aroma oils and get ready for a relaxing evening with massages. No, do not order a masseuse. The whole point of it is to give each other massages (the non-erotic kind). Take turns to massage each other's backs, soothing all the sore spots you have gotten yourself from sitting at your desk at work for a week. Play some mellow sitar tunes, dim the lights and relax. The whole point of a relationship is to soothe each other's ailing, right? With this, you are literally soothing your partner's whole being.
2. Spontaneous planning:
Don't search the web for it. Don't think. Do the first thing that pops in your head when you get up in the morning. If you crave for a pizza, you order pizza. If you want to bake a chocolate truffle, bake a cake together. If your partner feels like today's the day to tick bungee-jumping off his/her bucket list, no questions asked, you go do it. This is basically a crazy, no-plan whatsoever kind of an activity. Anything and everything is a good enough activity. There are no thoughts involved.
3. Be Geocachers together:
Have you heard of Geocaching? It is an outdoor recreational activity where participants use their GPS to access hidden items. It is more or less like treasure hunting, except, you do not get any treasure but leave a mark on the logbook with your signature and date and everything. It is a pretty fun activity. And also leaves an emotional print of the time you spent together with your partner. The locations vary – it could be in the local park, under water, or at the farthest end of the city. If you don't have a clue as to what you want to do for the weekend, try this out.
4. Photography:
If outdoorsy stuff is too much for the weekend, go photogenic. Everyone loves selfies. Well, this fun activity involves nothing but your smartphone. You can do your make up and your hair like you are getting ready for a charity ball (this getting ready part can take up half of the day). And when all is set and ready, set the phone on timer, try new poses and do a bit of a home-photography. If you or your partner is a tech geek, edit those photos well enough. Use your technology brilliantly. This is a simple, easy activity for you and your partner that could give you a whole day full of fond memories to cherish.
5. Video games marathon:
While Netflix marathon is an everyday affair, try a video games marathon. Plug in your favourite game when you were growing up and play it together for hours non-stop. Games like Dave, Road Rash, Mario, Max Payne (older versions), NFS – these are classic, age-old games. You can spend a perfect weekend rekindling a nostalgic mood in each other's company.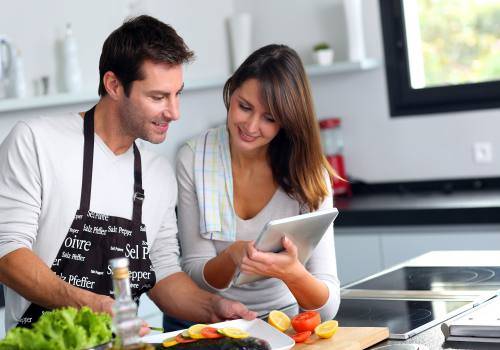 6. Cook together:
So this one goes back ages. One of the more classic things to do with your partner. Pick your cuisine, lay out the menu and cook together. Dedicate the first part of the day in cooking and the rest in indulging yourself in some of the best items you have cooked. To top it off, add some classy wine at the end. Or, you could always go for the dessert as well.
7. Go-karting:
You cannot have a bad weekend if you chose this as your activity. Go-karting has that child-like innocence to it. You cannot get hurt while riding this. You can even race each other and have a crazy, fun filled weekend. The adrenaline rush is at its peak, the risks are minimum, and nothing can ruin your perfectly good weekend when you go go-karting. When you are done with go-karting, try going for a swim, or cycling. Anything that keeps that adrenaline going.
8. Try street food:
Are you tired with eating in a classy restaurant with the silver forks and knives? Well, this weekend, leave all that classiness behind and divulge in the authentic taste of Indian street food. There's golgappas, pani puris, chaats (whose-names-I-cannot-wholly-remember), jalebis (if you are a sweet tooth). Have a marathon as to who can eat the maximum number of rosogollas (stomach upset guaranteed!), or how fast can you eat 50 panipuris. Make up the rules as you go. Want to treat your stomach and heart? Street food will never let either down.
Your Weekend has been planned and set. Don't wait anymore. Try these out-of-the-box ideas and have a blast!