Ask anyone who is in a long-distance relationship and they will tell you it's not easy to make a long-distance relationship work.
Long distance relationships are tricky and even messier than a regular relationship. They require immense patience, faith, trust and maturity to keep them going strong and healthy.
And to not see your partner and feel him on a regular basis can be really hard. One needs to have immense emotional maturity, faith and ability to deal with the lonely nights to make a long-distance relationship work. But with people becoming more ambitious and career-oriented long-distance relationships are the order of the day.
Related Reading: 15 benefits of long distance relationships
Do Long-Distance Relationships Work?
There is really no direct "yes" or "no" answer to this question. Because some people have survived a long-distance relationship over a long period of time that could span years.
In case of others a relationship crumbled the moment it became long distance. They reason could be loneliness, infidelity or just the fact that a couple drifted apart simply because of the distance.
It depends on individuals how they look at their long-distance relationships. While maintaining their long-distance relationships some people learn to be independent, patient and develop a focus in hobbies or learning new things.
Some people let the loneliness, insecurity and lack of touch get to them. There is no denying the fact that because of gadgets long-distance relationships are much easier now. You can be in contact with your partner all through the day and video calls and texts certainly make things easier.
It is important to stay emotionally connected in a long-distance relationship then only it can work.
8 Ways To Make A Long-Distance Relationship Work
There is no denying the fact that it is possible to make a long-distance relationship work but one has to put in that extra effort to keep things in track.
There are mistakes people make in a long-distance relationship that could have an adverse effect in the long run. But if you follow some rules you can make a long-distance relationship work.
1. Communicate regularly
Good communication is the key to any healthy relationship. So you have to keep that communication going even when you are away from each other.
To stay emotionally connected in a long-distance relationship asking whether your partner had dinner or they went to the gym or not is not the only way to communicate. You need to really let your partner know about your feelings and emotions.
If you had a bad work day your partner should be there to lend an ear despite the distance. In the physical absence of your partner it is inevitable you will have mood swings in that case you need to share those feelings with your partner and keep the emotional intimacy going.
Daily exchange of texts and messages along with video calls whenever possible will keep you connected to your partner and will take the edge away a bit from the physical distance that separates you. The emotional connection needs to be nurtured and this will take care of that.
Also when you are in a long-distance relationship you have to take care to answer to texts as quickly as possible despite your busy work schedule. Because you have to remember this is one of the most important channels of communications and if that gets disturbed your partner could feel ignored or insecure.
Do not allow that to happen.
Related reading: These texts will make his night sweeter instantly!
2. Meet as often as possible
This will keep the physical connection alive and take care of each other's sexual needs. Sex and physical intimacy is the first thing to get impacted so make sure to meet one another as much and as soon as possible.
Some people make the mistake of making their long-distance relationship really long because they prioritise work and end up meeting maybe once or twice a year.
That is the worst mistake one can make in a long-distance relationship. It is important to meet as often as possible.
Work out your finances and ensure that you can fly down or take a train ride every few months to meet your partner.
You can plan on meeting somewhere halfway for a short holiday or plan a road trip together. Sometimes you can come down to see your partner or your partner can visit you. Plan surprises, that's also vital.
We know this is a drain on the finances but look at it as an investment for the relationship.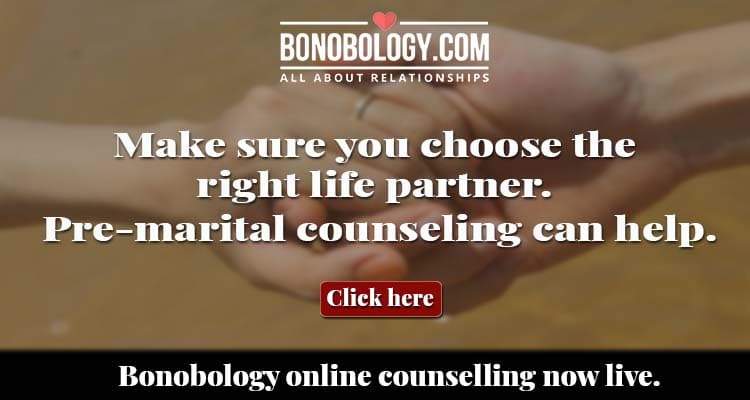 3. Keep your expectations real
It is very natural to feel anxious, concerned, angry or worried if there is a slight disconnect in communication; for example when you don't receive messages/texts on the same time, same day, be realistic.
He/she may be going through a bad day at work and is unable to reach out to you; or your partner may be going through some emotional low, work issues, parent issues, kids' issues or plain missing you; or he/she may want to deal with some issue alone without involving you.
Be more accepting and keep your expectations low and real. That will save you a lot of heartache, instead of expecting him/her to act or be a certain way now that the relationship is long distance.
Sometimes if a person is having a boring weekend at home and finds out the long-distance partner is having a great time with friends without them, they get upset and this could even start fights.
But you have to be realistic to understand that your partner has to relax and interact with friends too. It's not their fault that their plans worked out and yours didn't.
Be happy for your partner and you will find yourself in a better space.
Related reading: 10 thoughts one has when dumped in a long distance relationship
4. Don't try to control things
It is never easy to be far away from your partner, but one tends to micro manage the relationship and make things go their way because of the paucity of time and also because the distance makes one wary of a lot of stuff.
Do not make the mistake of being a control freak. Let things unfold slowly. It will take you some time to get used to the distance. So be patient with yourself and your partner.
When your partner was with you and you decided on the lunch menu at home or you could have recommended something they could wear to an important conference. But in a long-distance relationship if you keep doing the same then it does get really tough for both your partner and you.
You have to let go to some extent. Your partner would have what's available for lunch at the office cafeteria and they cannot always stick to the healthy salad you made for them at home. Accept that and stop fretting. You will be a happier person.
5. Trust and have faith
However tough it seems or hard it gets to be away from your partner, never distrust your partner, or begin to lose faith in the relationship just because you can't see him/her physically. Trust and faith are the pillars of strength in any relationship and have to be unconditional.
If you develop trust issues then it would inevitably take a toll on the relationship. The basic thing for a long distance relationship to survive is trust.
People who have been there done that will tell you surviving a long-distance relationship is about having complete faith in your partner.
If they say they have guests visiting do not start questioning them about who their guests are, how many men and women are there in the group and so on. While you let the doubts creep into your mind you make things extremely annoying for your partner.
Accept that you will have separate lives in a long-distance relationship and that is completely fine.
6. Give him/her more space than usual
Once apart, let the empty spaces around you feed the relationship instead of making each other feel claustrophobic. Find new hobbies or activities to enjoy your own company and keep yourself occupied and get closer to your friends, now that you have the time. Use this distance to grow as an individual.
You will be amazed that you will have so much to talk about and share with your partner, once you begin to do things alone or with friends whom you had not paid much attention to because of your partner being in town.
You should try to be happy in your own world and let them be the same. There is a lot of thing to do when your partner is not around. Maybe you can pick up some cooking skills or bake new recipes and surprise them when you are together.
Also when you are texting your partner don't expect them to text you details like: "Left home", "Reached Office!"
Heck no. This is control and you don't want that to happen. Give space to each other and you will be better off in your long-distance relationship.
Related reading: Becoming a sexting pro! Follow these 10 tips
7. Be patient
Long distance tests your patience and tolerance as no other relationship. Learn to be calm, collected and patient even when things seem rocky between you and your partner. Most of the stuff is because of the distance, do not take it personally.
Another thing that you have to work on is not jumping to conclusions. A few minutes delay in replying to a text and you jump to the conclusion that your partner is ignoring you.
You hear the voice of a man in the background while she is on the phone with you and you keep thinking who that man was when actually it was the pizza delivery guy. You keep thinking if your partner is cheating on you.
So keep calm and stay logical. That is the best way to work out a long-distance relationship.
8. Let love be your guide
Go back to what brought you together in times of doubt or distrust. Remember love can help you get through anything, even physical distance.
It is important to keep in mind that you came together because you love each other. In times when you feel low think of all the good times you had together and you will feel much better.
You can always talk about your next meeting and make plans often so that you have something to look forward to.
Love is a strange emotion. It can keep you glued over a long distance no matter what. To make a long-distance relationship work you will have to depend on this emotion.
Related Reading: I'm in a long distance relationship with an older married woman, but is it love?
Tips To Survive A Long-Distance Relationship
There are a few steps you can take to ensure that your long-distance relationship runs smoothly and you feel connected and in love as you do when you are physically together.
Schedule your video chats. You can have it at breakfast and in the evening when both of you go out for a walk
Let your partner know in advance about your plans. You could be planning a movie with friends. But don't let them call you and find out that you are in the movie theatre
Don't make the mistake of going out with the office hunk or touching base with an ex
Send each other gifts regularly
Keep them updated about new friends and colleagues. You can even introduce them over video chat
You should have a goal on when the long-distance relationship should end. You cannot be in one forever
Good communication doesn't mean texting 24×7. Have quality communication instead
Stop being possessive and don't throw tantrums at the drop of a hat. You will both become exhausted
Use this experience to become more independent and self-sufficient
To make a long-distance relationship work you have to be sensible and mature and do all the right things. Avoid the relationship mistakes and you can enjoy your time together and time part in a long-distance relationship.
FAQs
1. How do you make a long-distance relationship last?
Quality communication and trust in your partner are ways to make a long-distance relationship work. Meet as often as you can and plan holidays together to bridge the physical distance.
2. What percentage of long-distance relationships break up?
According to a survey 60% long-distance relationships survive while 37% break up within 3 months of getting physically close. Researchers have found sometimes long-distance relationships have more longevity.
3. How long can a long-distance relationship last without seeing each other?
As we said earlier long-distance relationships can last even if people do not see each other for a year or more. There are also instances when people have been in long-distance relationship for 20 years or more.
4. Should you talk everyday in a long distance relationship?
You should talk everyday in a long-distance relationship. But a couple of times a day or even once in a day is good enough. Don't be clingy by double texting your partner. Keep the space but do communicate everyday.
We have a long distance marriage and my husband is a man of few words, I feel depressed