Sania Mirza is not only a multiple grand slam winning tennis player; she is also a well-respected celebrity, a daughter and a wife. She is always in the public eye, yet at each stage of her life she has paved her own path, not bothering about the popular view.
1. In India generally, children and parents don't see beyond academics. But Sania chose an unconventional career of tennis. It was a path of hard work and uncertainties. It was a tough choice for a girl from a traditional Sunni Muslim family. However, not only did she walk the difficult path but she achieved success too.
2. In 2005 there was a fatwa in her name for wearing clothes which are supposedly inappropriate in Islam like a short skirt, crop top etc. Not only did she not bother about the religious threat, she went ahead and made a public appearance wearing a T-Shirt with "Well behaved women rarely make history" written on it.
3. At the peak of her career she chose to settle down with her childhood friend Sohrab Mirza to please her parents because they are always important to her.
4. But during those days she fell in love with Pakistani cricketer Shoaib Malik. It was difficult to break an engagement when two established families of Hyderabad were involved. But Sania being her unconventional self decided to be ruled by her heart. And most importantly she wanted to start her new life based on honesty. So she broke the engagement with Sohrab.
5. She did not care about 'log kya kahenge' even for a moment while deciding to marry Shoaib. Given common feelings of Indians towards Pakistan, it was obviously a tough decision for her as an Indian public figure to marry Shoaib. Lots of Indians became outraged and hateful towards her. But she did not listen to anyone other than her heart.
6. Apart from the difference in citizenship, there were huge differences in their backgrounds too. Her parents were apprehensive. And on top of that, Shoaib was going through a bad phase due to a year's ban from international cricket. But Sania worked hard to make everything all right for people she loves.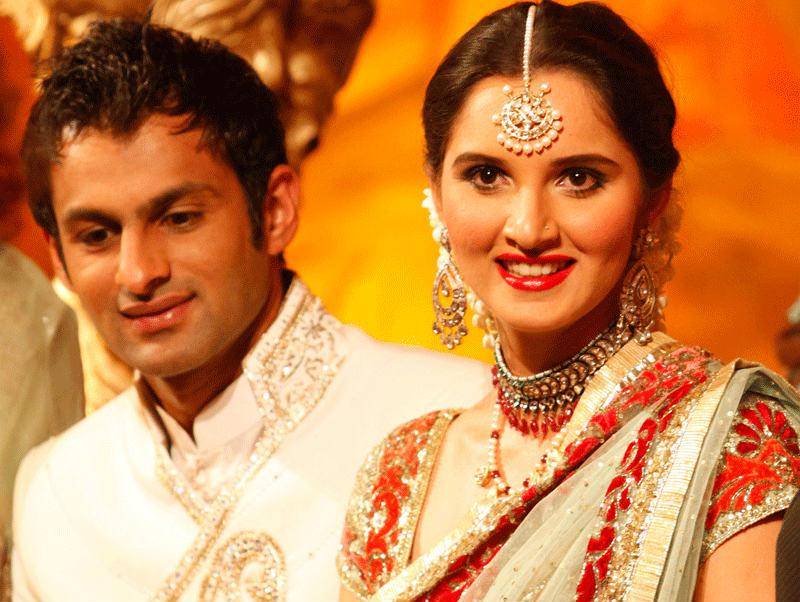 7. Contrary to the speculations, she never became citizen of Pakistan and continued to play and win for her motherland.
8. After years of tying the knot she is still going strong in international tennis circuit while enjoying the limelight by walking the ramp and promoting products.
9. She has set up her home on neutral ground, Dubai. She is still in her honeymoon phase. She has not yet thought of becoming a mother, because for now she is happy playing the role of a loving wife and a tennis champ. She was asked about motherhood a lot. Once she said, "You sound disappointed that I'm not choosing motherhood over being number one in the world at this point of time." (Read the full article here.)
That has been Sania always, a player who makes her own rules.