My aunt, Sarfaraz, has always been the centre of attention when it comes to family gatherings and weddings. Today, nearing 70, she still hears compliments on the way she dresses, her bob cut red hair and her choice of jewellery; very simple, yet extremely elegant and sophisticated. The only girl of three siblings, she was the apple of my grandfather's eye, a doting father who, at a time when society was not conducive to even letting women out of their homes, encouraged her to study as much as she liked. She was among the first women in our family to complete her masters, and later completed another two!
The Beginning Of A Love Story
Born and brought up in Calcutta (Kolkata), Phuppo, as I call her, was engaged to be married at the age of 22. The four-year-long engagement to a doctor living in London unfortunately broke. Little did she know that someone who had been admiring her from a distance for many years would be secretly thanking God for this chance! Javed, a surgeon in the making, immediately asked his father to send a marriage proposal to her father, who was also his father's close friend and was very fond of him.
"I had no idea he liked me", my aunt tells me. "I was two years elder to him, a factor that played on many minds, especially in those days, but he seemed adamant. I had no qualms as I left it to my parents to fix my wedding and agreed to marry him."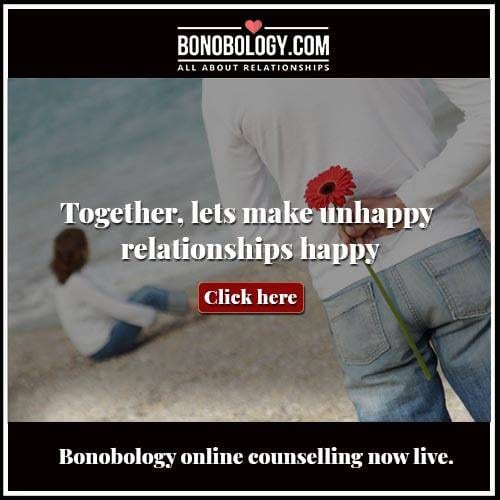 The best years of my life
Right after their wedding in 1977, which took place in our ancestral home in Bareilly, the couple moved to Benaras Hindu University where Javed was pursuing his MS. "I had a very comfortable lifestyle prior to my wedding. My father used to dote on me, and before me asking, I had the best of things available for me. After marriage, I shifted to a married couples hostel at BHU, where I stayed with my husband, in a shared small apartment and a very humble salary. J (Javed) would spend most of his remuneration on a patient who could not afford medicines or treatment. On some days, we would just do with a very simple meal of roti and a dry vegetable or curry. However, I mean it when I say that those two and a half years were the best years of my life."
Related reading: Harmony in a relationship adds a spiritual dimension to love – Kabir Bedi
Of long drives and movies
"We spent time together watching movies with the other doctors and their spouses and went on long drives on his 'Hero Puch' (a moped). The doctors were so busy that we never watched a full movie at one go. We would all watch the first half one day and completed the second half another day. It annoyed me initially, but I started enjoying it. Two rounds to the theatre also meant two lovely rides with J. We had each other, and that was all that mattered."
The perfect couple
After his MS was over, they moved to Bareilly where my uncle practised as a surgeon and my aunt assisted in the administration of the hospital. Together they made a great couple, and I personally have heard so many people tell me how they looked up to them and their companionship. "He was humble and soft-spoken. The only time I fought with him was when he ate sweets like a little child and it worried me to think about how it could affect his health. Rasogullas that my father sent for him from Calcutta were not counted once he started popping them one after another", she remembers fondly.
Related reading: We revel in the smallest things: Rakshit Shetty and Rashmika Mandanna
The love is eternal
Javed passed away 12 years after their marriage due to a cardiac arrest. This was 28 years ago. They did not have children. In spite of getting many proposals, Sarfaraz refused each of them. "He had set the standards very high. I could not imagine being with anyone else, and I chose not to" she tells me.
I still see the glow on her face when she speaks of him, and the pride in her eyes when people whose lives he touched, talk highly of him, even after all these years. "I remember, many years after he passed away, a man from a nearby village came to see me in Bareilly. He was in tears narrating to me how J operated on him and did not charge him a penny. In return for his kindness, he brought him a container of home-made ghee, which he told me, J took after a lot of coaxing."
I have noticed that she wears a simple gold band on her ring finger with his name engraved. All of her jewellery is regularly replaced but not this.
https://www.bonobology.com/why-does-love-have-to-be-perfect-all-the-time/