I didn't exactly realise what I was getting into when I said yes to Arjun under a sky of glittering diamonds. I was sitting on his lap on the terrace, wearing his favourite shorts. My hair was totally dishevelled. The green streaks were giving way to a pathetic dirty yellow but it was too dark to see. We were quite drunk when he popped a totally unexpected question. Yes, yes, yes! And in a drunken stupor, I sent a spontaneous message to almost everyone on my contact list, saying I was getting married to Arjun. Unfortunately what I hadn't quite realised at that time was that 'almost everyone' would include all my cousins, my aunts and uncles and most importantly my mom and dad – a mistake I realised the next morning.
It was around one in the afternoon when I finally woke up to Esha's call asking me, "Are you serious?"
"About what?"
"Marriage and Arjun…what else?"
My relationship with Arjun had eventually taken quite a serious turn and we both knew that our "happily ever after" would be with each other. But why should that suddenly matter so much to her, was something I couldn't quite figure out while battling a hangover.
Related reading: Less than lovers, more than friends
"Yaaaa…….why?"
"So how did he ask you?"
Meanwhile, I saw I was getting another call from an aunt (who doesn't usually call, mind you), so I put Esha on hold.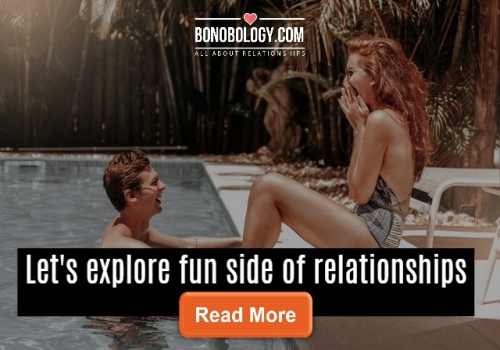 "Hello?" I said, quite curious to know the reason for her sudden interest in me.
"Are you serious?"
No hello, no hi, no greeting whatsoever except a question that echoed Esha's opening statement. I was stunned.
She repeated her question.
"Are you serious?"
And I asked suspiciously, "About what?"
"Marriage…Arjun…what else?" she replied in a matter-of-fact manner.
"How did you know?" I asked.
As far as I knew all she had been aware of was that Arjun was a friend, not even someone I was dating.
"Your message, you silly! I saw it in the morning!"
It was then that everything that happened last night came back to me. I just hung up.
Then I saw how many people had tried contacting me since morning. I had 16 missed calls and 23 messages. The last one was from Arjun, only half an hour back. I thought he could be the most comforting and clicked on it. It said, "ur dad cald. m @ ur home now. wake up n come out asap. still, Luv u no matter wat."
I wanted to die. At that exact moment, my mother barged in. "Your aunt's calling. Please come out after you finish, almost everyone's here. Some got your message, Dad called some," she said with such a deadpan look on her face that I knew that there would definitely be a storm after that calm.
I crept out of the room, trying not to imagine what might be the fate of my truly beloved when I heard lots of loud voices coming from the drawing-room. Panic struck. I felt as if I would definitely get a heart attack. I waited for a second to fall. Nothing happened. I knew I had to go on, move on and face them all. The voices were laughing. I knew that it meant that this whole marriage thing had been accepted, that I wouldn't be eaten alive. Yet my steps were calculated and slow. I felt drenched in a sudden shower of total embarrassment. The tomboy daredevil, I had never been like this, but little did I know how everything was to change, how differently I would be perceived from now on, how nameless I would become, how I would be just another bride
"Arrey, still in shorts? Go and wear salwar at least!"
"I didn't realise how fast she had grown up! Beautiful!"
"I have found this nice new sari shop, we'll buy the wedding sari there."
"You have to notify the mehndi wali, it's the marriage season."
"Wedding cards!"
"What about the venue and the menu?"
"The marriage registrar has to be informed."
"First thing, black hair! Then beauty parlour…oh my god, the beautician has to be booked!"
It took me a while to grasp everything that was happening. In the midst of a rather bad headache, I saw my wedding slipping out of my hands. All my relatives seemed like faces without names, personifying excitement. A play was to unfurl and they all had their parts. I would be given my lines soon. All I had to do was memorise and deliver. I had signed up for the part of the heroine, without knowing what I was in for.
Related reading: My fantasy sexual life
Last night, we had planned our marriage.
"We'll get married in a yellow submarine."
"In denim shorts."
"We'll have a seven-tiered cake."
"And chicken patties from Flury's."
"I want heart-shaped balloons in pink."
"Wouldn't that be too childish?"
"I guess…"
"Let's have a champagne tower."
"Yup! And we'll exchange silver peace rings."
"Let's promise each other our eternal love, right now."
I thought that was a brilliant idea and we made rings out of cigarette foils. We got engaged and we kissed.
"You're a dreamer."
"But I'm not the only one."
Initially, all their eyes were on me, but as soon as they started bombarding me with statements and questions, they got lost in their own words, in their own thoughts. I stole a glance at Arjun. He was looking at the floor with a permanent grin on his face. Though we had won a certain war without fighting, he knew I would have to wage many more wars to get it all perfect – a word which was becoming more and more difficult to define. And he knew I would eventually have to surrender.
The closer we came to the wedding day, the less I got to meet Arjun and the more irritated I became. I wasn't a niece or cousin or granddaughter any more, I had become the bride who always had to smile. I realised that the family I called my own would officially not be mine anymore.
People flocked to my home and invaded my privacy. My yellow submarine, shorts, cakes, patties, champagne fountain, silver peace rings, all the things my dreams were made of, were shattered and replaced with banquets, benarasis, diamonds, kebabs, mithais, Mehendi… I had to smile through it all. But strangely, my smile had begun to hurt. My cheeks ached. My heart ached. I was anything but a blushing bride. But each time I thought of Arjun, I felt happy and every day passed by as I kept sipping an extra-large serving of a new and strange drink – emotional cocktail.
"So much for our yellow submarine," I whispered to Arjun as we bid goodbye to our last guests at the wedding reception.
I looked into his eyes and said apologetically, "Your dreamer surrendered!"
He smiled and said, "Yes, to love."