My breath hangs limp in the air – a frozen montage of my eighteen years of existence, as I watch telephone poles and scraggy trees whizz past in the opposite direction of the train, keeping their distance.  There's a black trunk – the size of a small coffin resting under my legs and I can't help but steal a glance ever so often, over the white bold letters stenciled across its sides 'Cadet Paresh Tiwari'.
When the train finally stops at the small wet station of Lonavala, I disembark the train with at least a score of gangly teenagers, each one standing out from the crowd with a I-am-being-hunted look in their eyes and the large black trunks that were beginning to look more and more like coffins filled with smatterings from a life we had all left behind.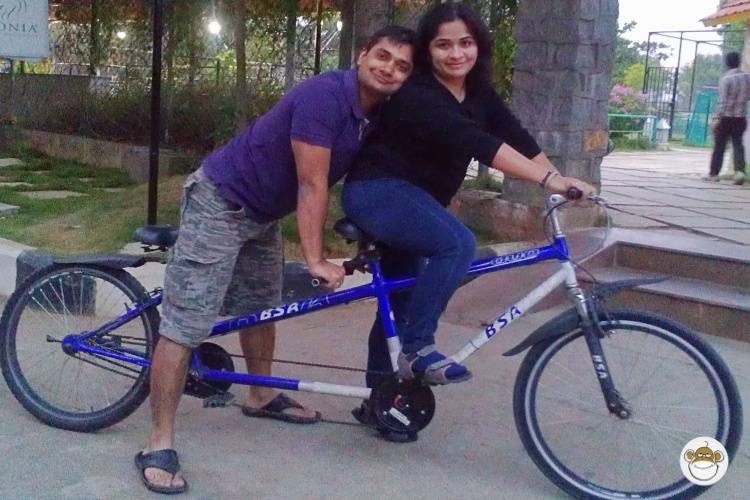 The next few days go by in a whirlwind. We measure the dimensions of the academy in positions that even the most accomplished Yoga practitioners would cringe at. We forget that legs are also meant to walk. We even forget that a meal could be had in more than three minutes. Those were luxuries that our bodies didn't need. And thus it came as no surprise when one morning after a particularly back-breaking physical training; sadism garbed in words that were more palatable, I am ordered to stay put by a particularly grumpy senior.
'Cadet Paresh Tiwari'
'Yes Sir,' I shout at the top of my lungs.
'How many days have you spent at the academy?'
Related reading: Best love stories ever
'Eight Sir!' I am confused but I know I must have done something wrong and this is just the precursor. All I can think of is, whatever it is, please get it over soon. I need my one minute breakfast.
'And I have eight letters for you here.' He says with a hint of smile in his voice. I must have been imagining it, for I have never seen him smile before. Ever. 'So get down and give me twenty push-ups for each. Earn them you wimp.'
I never committed to push-ups more willingly than that morning, which suddenly and most unexpectedly brightened up. 'She kept her promise. A letter a day. She kept her promise.'
Over the course of next two years, Ankita's letters were my succour, my safe haven. The library periods, when all my course-mates fished some much needed sleep, I poured my heart out into my letters. And when words failed me, I would draw pictures. My letters were filled with doodles of monkey bars, rope hangs, obstacle course and the pool where no matter how hard I tried; I sank without fail. She would pep me up with hand-made bookmarks and cards with fortifying words of faith. Till this day I believe, that her letters and the fortnightly calls on a static-filled telephone line were what saw me through the most difficult time in my life.
Two long years passed by. We were on the verge of becoming the senior-most course in the academy, when on an unusually long phone-call, Ankita told me about her decision of taking up a master's programme in Pune; a city roughly sixty kilometers from the academy. I could have tap-danced all the way to the moon. I believe I did.
As a cadet from the senior-most course, liberties – another sadistic ritual, for which you dress up in ties and trousers and shirts and are let off to the city once every month, were a possibility now. And we started spending some much needed time together, with her doing most of the talking and I stuffing myself with junk food.
This was the time, when I grew beyond what the academy had decided to teach me. We cooked together for the first time – a disaster of course. I met her friends and marvelled at the ease with which they talked with the other half of the population while I mostly remained tongue-tied or worse stared with eyes way too wide to be polite.
Amidst all the excitement, the joy and the occasional heartaches, life was hurtling towards another milestone at a breakneck speed.
My time at the academy was coming to an end and when the time came to put on our stripes my parents came over from Lucknow; chests puffed and eyes welled up. The night before the stripe-shipping ceremony, I confessed to mom, 'Ankita is the girl, I want to marry.'
Next morning, in the pink chill of Lonavala winters, as my parents unveiled the stripe on my right shoulder, Ankita; resplendent in a black salwar kameez, unveiled the one on my left. It was a day perfect in almost every sense of the word. Perfect, except for the fact that the girl I had decided to marry still didn't know that 'I loved her'. I think she understood the unsaid. She had to right? But had I gathered enough courage to tell her? No.
And for the life of me, I didn't know what was holding me back.