It's Abhishek Bachchan's birthday and the couple is leaving for Australia. Despite all that the trolls have to say, this duo gives us couple goals like no one else can.
The pictures of Abhishek Bachchan with wife Aishwarya leaving for Australia to ring in his birthday on 5th February is giving us major couple birthday celebration goals. This is not the first time, Abhi-Ash have been giving us couple goals since 2000 when they first appeared on screen in the film Dhai Akshar Prem Ke.


Related reading: This is how Shahid, Mira and Misha are giving us happy family goals
The film did not get commercial success but people loved the pairing. So in the year 2003, they again appeared in Kuch Naa Kaho together. Unfortunately, this film did not work either. This did not deter them because they were, in general, doing well career-wise.
They were good friends but seeing other people in this phase. Things took a surprising turn in 2005 when they started working together in many films and spending lots of time with each other. It is said sparks flew for the first time in the set of Bunty Aur Babli while filming the song Kajraa re. And the courtship continued during the filming of Umrao Jaan, Dhoom 2 and Guru.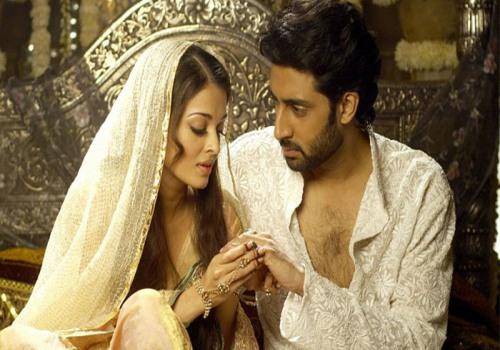 Related reading: Five days since the wedding and Virat and Anushka have won our hearts twice with these two deeds
Finally on the premiere of Guru in Toronto Abhishek proposed and Aishwarya readily accepted. This was not the end but the beginning of their struggle as a couple.
Just when they had got engaged, media was busy spreading vile stories about how the Bachchan family had forced Aishwarya to marry a tree first owing to some problem in her horoscope. They and their family strongly stood against these preposterous rumours.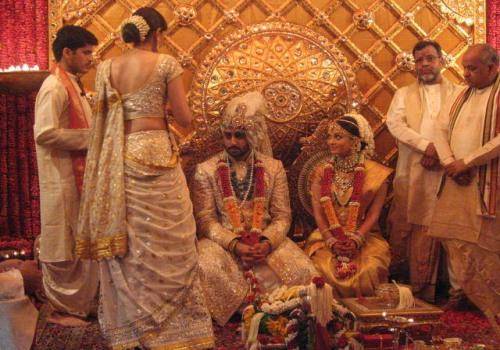 In 2007 they got married. But due to ill health of his grandmother, the celebration was kept small. Their guest list was not very big. As a result, many from the film fraternity were upset with the Bachchan family.
On the day they got married there was yet another media circus near their house. The happy occasion was tainted by media which covered a lot about a junior artist claiming to be in secret relation with Abhishek. She was obviously lying but media lapped up the sensational story.
After the success of Guru, they did two more films Sarkar Raj (2008) and Raavan (2010). Sarkar Raj did well but Raavan did not.
Related reading:  "Love is in the little things we do"- the Korean illustrator Puuung shows us what true love is
Aishwarya has been always nationally and internationally a well-known figure while Abhishek has had to always live in his superstar father's shadow. He has been trying hard to come out of the shadow by doing good films. But the last few years have not been kind to him. None of his solo-hero films are doing well. He has been producing films and owns a Kabaddi team.
Aishwarya took a sabbatical when they had a daughter. However, she is still a big name in Bollywood. She is doing fewer films. They are happy with their situation but not the society.
It is very common to see some tweet every day insulting Abhishek; calling him a "junior artist" or "an eternal struggling actor" or "unemployed". In fact someone has opened a Twitter account in his name to constantly insult him every day.
@BollywoodGandu here are the answers: 1. Nowhere 2. For your skill set? Hell yeah! 3. I don't know. I unfollowed you years ago.

— Abhishek 𝐁𝐚𝐜𝐡𝐜𝐡𝐚𝐧 (@juniorbachchan) October 28, 2015
Reading such things every day must be a harrowing experience for Abhishek. And as if this is not enough, stories about the rift between him and Aishwarya frequently come up in media.
But Abhishek is not someone to be affected by all these slanders. He is surrounded by people who love him dearly.
He and Aishwarya never respond to the news about their marital trouble and instead appear looking fabulous together in every public appearance. Abhishek is always Aishwarya's rock wherever career wise she may go.
In 2007 Abhishek was strong and confident enough to propose an older and more successful woman. Why would this be any different now for him? The society should learn to accept such unconventional couples.
25 Questions To Ask Before Marriage To Be Set For The Future
10 Powerful Faces That Urged The Nation To Stand Up And Speak Against Sexual Harassment