A marriage, love affair or a long-term relationship, all require time to build up a rapport and thereafter an intimacy. If you are being intimate then you find a connection not only physically but emotionally and intellectually as well.
In a relationship as you start spending more and more time together, especially in a marriage, you realise that the intimacy that you once had and enjoyed has disappeared and love making for you has now become more of a task than pleasure. The emotional intimacy might continue to be there but there is just no urgency to be physically intimate.
Related reading: 7 types of intimacy in a relationship
Can A Relationship Last Without Intimacy?
Intimacy is a very important aspect of a relationship that helps in building a bond between a couple. Gradually intimacy might wane as a couple settles down in relationship but when couples stop being intimate that gives rise to a host of relationship issues. Lack of intimacy in a relationship can lead to more issues than anything else.
The meaning of physical intimacy is physical closeness that means cuddles, kisses, tight hugs, holding hands and sex. Intimacy is a feel of love, care and closeness that is built over time through trust and spiritual connection.
It is possible to have sex without intimacy but it's hard to build intimacy in a romantic relationship without sex unless of course a couple is asexual. 
So being intimate physically is only a part of the intimacy a couple builds over time by sharing their lives together. With time couples build emotional intimacy and intellectual intimacy. As the bonding becomes stronger the need for physical intimacy might become less in some relationships.
Those relationships do survive a sexless marriage without cheating. Some couples are just fine without physical intimacy and they are no less happy.
But in most cases when couples stop being intimate it gives rise to a number of issues in the relationship.
Related Reading: You Want To Talk To Your Wife About Lack Of Intimacy? 8 Ways To Do It
Why Couples Stop Being Intimate?
There are multiple reasons for which couples stop being intimate and the most common one is a disparity of sexual desires. When one partner wants more and one partner wants less sex and there is no communication about it, the problem starts.
We list 5 most common reasons for which couples stop being intimate.
1. Nothing's new anymore
After spending years together, having sex, seeing each other every day, the novelty of the relationship begins to fade away. Partners can guess each other's next move and the unpredictability that made them look forward to the sessions dimishes. Day after day when you have a routine with no break to that kind of monotony, couples start getting bored.
It is because of this boredom that many married people stop being intimate, because they no longer find it exciting. Instead they look it at as more a formality, which soon becomes a cause of fights and arguments.
In order to avoid fights, they cease to be intimate even as a formality.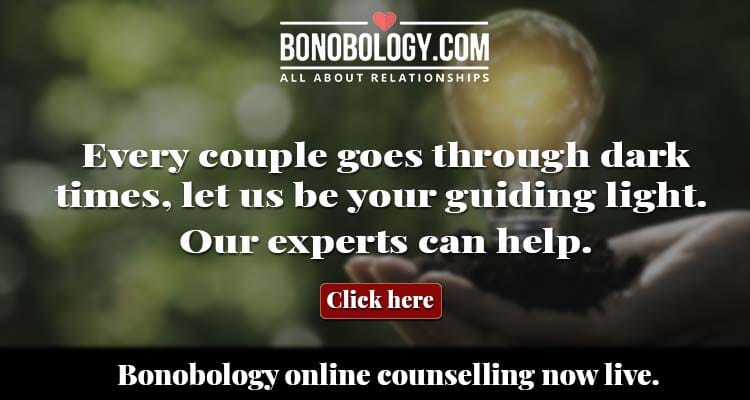 2. Phone addiction
During an intimate moment, you don't feel the 'connect' with your partner because you are busy wondering who must have messaged you when your phone pings.
As Priyanka Chopra and hubby Nick Jonas say, they do not take their smartphones to the bedroom. This is probably the most sensible thing to do because one partner's smartphone addiction takes a toll on the relationship.
In the issues that millennials bring up in therapy lack of intimacy because of too much phone time is definitely one. The WhatsApp wars and social media sleuthing takes a toll on relationships.
These issues are brought to the bedroom and as a result resentment grows leading to a lack of intimacy in the relationship.
Related reading: 7 signs that gadgets are taking over your relationship
3. Problems in bed and they don't want to discuss or face them
Not talking about a problem makes it only grow bigger by the day. If you and your spouse are having problems in bed, then it is necessary that you face it and see a specialist to treat the problems. Not being intimate and ignoring it is not a solution.
A very common reason why couples stop being intimate is because of their low libido. In fact, if you and your spouse can talk about the issues you are having, chances are high that you will find a solution.
The key here is to not blame anyone. Your emotional intimacy will increase and in no time you'll experience the physical intimacy as well.
4. Priorities change as family grows
It goes without saying that once you have kids, your priorities change. You have an added responsibility of raising a child and making sure you give the best of values and upbringing. Many couples stop being intimate only because they rarely get time alone and even if they do, they are too tired after taking care of all their responsibilities and chores.
Even after kids start going to school, there are added tensions of their grades and performance at school. Numerous couples also start sleeping in different rooms after a child's birth.
It is only therefore obvious that couples need to put in more effort to make their relationship work on a more intimate level than before after they start having a family.
Very few couples put in the extra effort needed to bring back intimacy after having a baby. After a tiring day around the baby they prefer to go off to sleep and not work on the intimacy. They gradually lose it and they become okay with it.
Related reading: When my breakup led me to extreme sexual frustration
5. They are not adventurous
In order to keep the intimacy in a relationship alive, couples have to be adventurous. They need to keep trying new things and keep the spark alive. However, if couples are not adventurous and want to put very little effort, obviously the intimacy in their relationship will fade away.
Adventurous does not necessarily mean doing extraordinary things. It could be as simple as cooking his favourite meal or getting her roses without any reason.
Adventurous does not necessarily mean doing extraordinary things. It could be as simple as cooking his favourite meal or getting her roses without any reason.
Sending each other text messages often and making plans for the weekend are all a part of being adventurous. Both need to put equal amount of effort to keep the novelty of the relationship alive.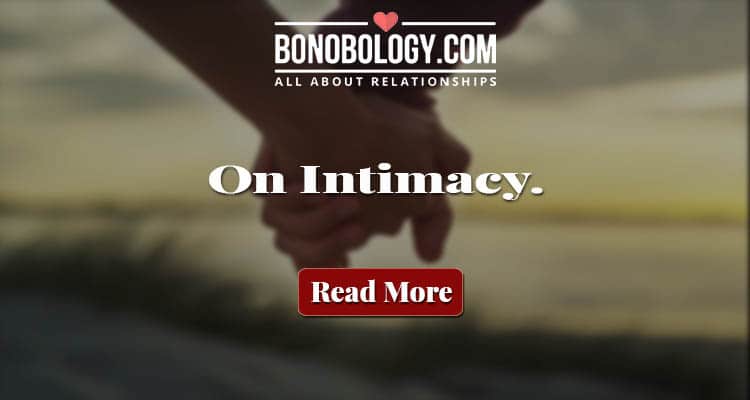 In a marriage, couples should not take each other for granted. Sometimes you'll find yourself putting more effort than the other, but in the end it is all worth the effort to make your married life fulfilling.
Related Reading: 12 Characteristics Of A Successful Marriage
Tips To Get Intimacy Back In Your Relationship
Deeply connected couples are in love and build strong and healthy relationships. They do not let the passing phases of dry spells in the sexual life affect their intimacy. They work on getting back the intimacy instead of letting the situation slip to a point of no return.
Being intimate is a natural instinct that couples have and a little bit of effort could bring them back on track. Here are ways to get back the intimacy.
1. Schedule sex
Don't bank on spontaneity to get back your sexual mojo. Scheduled sex works as much and if you choose the morning hours then nothing like it. You are fresh after a good night's sleep, the hormones flow better and there are no pings on the mobile.
2. Try different positions
To get rid of the boredom of sex try different positions. There are plenty of positions that are pleasurable to women and there are positions for the super fit men. There are also positions that you could use to get intimate if you are feeling lazy.
3. Take a short vacation
Get out of the house and take a breather. A short vacation might do wonders for your sex life. Going to a new place away from the responsibilities and daily grind can give a new lease of life to your sex life.
Relate Reading: Platonic relationships – rare or real love?
4. Be physical
Being intimate does not mean that you only have sex. It means the hugs and cuddles and the benefits of kissing are many. It means you build up on the sexual tension throughout the day and you can have a fulfilling night.
5.  Try to find out about each other
We think that we know everything about our partners. But that's not really true. If you set aside time for each other and ask relationship-building questions  then you get to know what is on their mind and being intimate will come more easily to you.
If you have stopped being intimate then it is not necessarily that you have drifted apart emotionally. Most couples face dry spells in their relationship but if you follow our tips you can get your sex life back on track.
Here is why you can't fix bad relationships with fake smiles