When you've been too long together to feel it any more
A marriage, love affair or a long-term relationship, all require time to build up a rapport and thereafter an intimacy. However, as you start spending more and more time together, especially in a marriage, you realise that the intimacy that you once had and enjoyed has disappeared and love making for you has now become more of a task than pleasure. The most common reasons why couples stop being intimate are listed below.
Related reading: 7 types of intimacy in a relationship
Nothing's new any more
After spending years together, having sex, seeing each other every day, the novelty of the relationship begins to fade away. Partners can guess each other's next move and the unpredictability that made the sparkle diminishes. Day after day when you have a routine with no break to that kind of monotony, couples start getting bored. It is because of this boredom that many married people stop being intimate, because they no longer find it exciting. Instead they look it at as more a formality, which soon becomes a cause of fights and arguments. In order to avoid fights, they cease to be intimate even as a formality.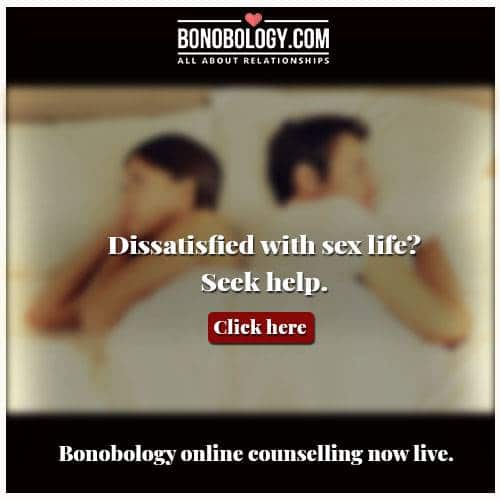 Phone addiction
During an intimate moment, you don't feel the 'connect' with your partner because you are busy wondering who must have messaged you when your phone pings. I have seen my father, my husband and my brother busy with their phones either playing games, reading news or chatting with someone on WhatsApp. What's more, with all the online shopping apps, their wives have gotten busy, including myself, window shopping online.
Related reading: 7 signs that gadgets are taking over your relationship
Problems in bed and they don't want to discuss or face them
Not talking about a problem makes it only grow bigger by the day. If you and your spouse are having problems in bed, then it is necessary that you face it and see a specialist to treat the problems. Not being intimate and ignoring it is not a solution. A very common reason why couples stop being intimate is because of their low libido. In fact, if you and your spouse can talk about the issues you are having, chances are high that you will find a solution. The key here is to not blame anyone. Your emotional intimacy will increase and in no time you'll experience the physical intimacy as well.
Priorities change as family grows
It goes without saying that once you have kids, your priorities change. You have an added responsibility of raising a child and making sure you give the best of values and upbringing. Many couples stop being intimate only because they rarely get time alone and even if they do, they are too tired after taking care of all their responsibilities and chores. Even after kids start going to school, there are added tensions of their grades and performance at school. Numerous couples also start sleeping in different rooms after a child's birth. It is only therefore obvious that couples need to put in more effort to make their relationship work on a more intimate level than before after they start having a family.
Related reading: What about intimacy after having kids?
They are not adventurous
In order to keep the intimacy in a relationship alive, couples have to be adventurous. They need to keep trying new things and keep the spark alive. However, if couples are not adventurous and want to put very little effort, obviously the intimacy in their relationship will fade away. Adventurous does not necessarily mean doing extraordinary things. It could be as simple as cooking his favourite meal or getting her roses without any reason.
Adventurous does not necessarily mean doing extraordinary things. It could be as simple as cooking his favourite meal or getting her roses without any reason.
Sending each other text messages often and making plans for the weekend are all a part of being adventurous. Both need to put equal amount of effort to keep the novelty of the relationship alive.
In a marriage, couples should not take each other for granted. Sometimes you'll find yourself putting more effort than the other, but in the end it is all worth the effort to make your married life fulfilling.
Why couples go off sex and tips to get back your sexual mojo