Nusrat Jahan is a well-known name among the Bengali film fraternity and cine goers as an actress-turned politician and first time MP. She has been part of the Bengali commercial film industry ever since she debuted in Shatru, directed by Raj Chakraborty, opposite Jeet. She has ever since appeared in several films opposite popular Bengali lead actors like Dev, Ankush among others and has carved out a suitable place for herself in the industry. She contested as a candidate for the Member of Parliament in the Basirhat constituency as an All India Trinamool Congress candidate at the 2019 Lok Sabha Elections and emerged as the winner by a margin of roughly 3.5 lakhs votes against primary opponent, BJP candidate Sayantan Basu. Despite her achievements and fame controversy has trailed her all through.
We tell you five reasons why Nusrat Jahan is the most controversial politician at the moment
She missed the oath-taking session at the Parliament and got married instead.
She had posed for photos in front of the Parliament.
Rape accused Kader Khan was her boyfriend.
There is tension in her constituency Basirhat but she is in Turkey.
Her husband Nikhil Jain maintains a very low profile but is the CEO of Rangoli Group in Kolkata.
1. Unimaginable! Nusrat Jahan skips her first Parliamentary oath as an MP
Nusrat got married in an intimate ceremony in the presence of a few close family members and friends to Kolkata-based businessman Nikhil Jain in Turkey. Both the bride and groom have shared images from the wedding on their respective Instagram handles. The one who also skipped the oath taking ceremony at the Parliament was Bengali actress Mimi Chakraborty, who is a colleague and also a very good friend of Nusrat.
But moral, ethical and even legal questions are being asked about their missing the oath-taking ceremony in the Parliament. The ceremony is of very high significance because it means that you have been chosen by the people of this country to serve them.
But when you decide not to take the oath and choose your own wedding over it then your seriousness about the position you have been elected to is bound to be questioned. The backlash from the media and public has already started getting savage.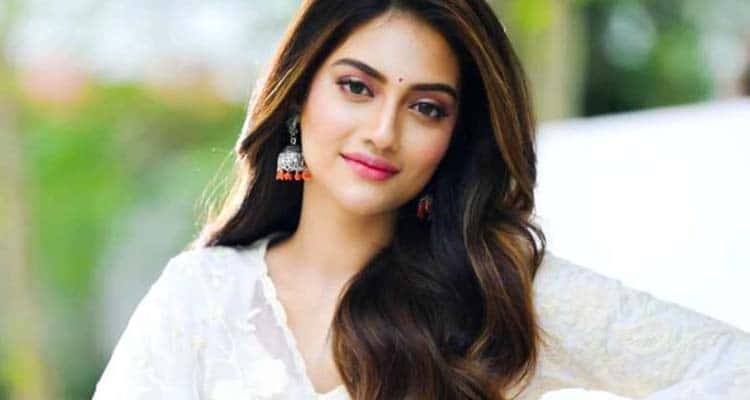 2. Nusrat and Mimi's selfie outside the Parliament evoked controversy
The duo was spotted wearing rather casual western wear outside the Parliament and clicking selfies in front of the Parliament too.
Their attire was considered highly inappropriate because they were not even Western formals, plus seasoned Indian women politicians have always worn the traditional Indian attire, saree in the Parliament.
Their selfie was made into countless number of memes and they faced ruthless trolls on the Internet.
3. Nusrat Jahan has been linked to the infamous Park Street rape case in Kolkata
Nusrat was the long-time girlfriend of Kader Khan, the prime accused in the infamous Park Street rape case of Suzette Jordon on the night of 6th February, 2012. Kader Khan was arrested from Delhi in 2016, although five of the accused were arrested immediately and three were convicted. In a recent interview to ABP Ananda Nusrat admitted she was Kader's girlfriend and had thought of a future together. But everything ended after the incident.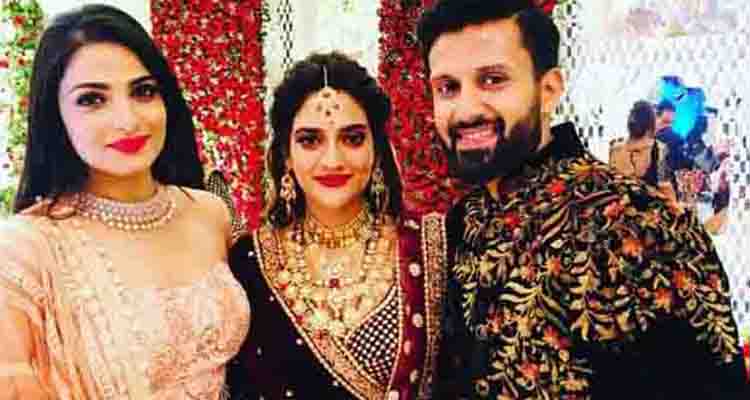 4.She isn't bothered about Basirhat consitituency, it's her marriage that matters
Basirhat, from where she has been elected, is generally an impoverished area with slums and lack of proper sewage treatment and waste management. There is water logging in areas like Haroa with even scanty rainfall in other areas, while medical supplies and treatments are not available.
Pre-elections there was violence in Basirhat and on June 13 Saraswati Das a BJP worker was shot dead by miscreants. New tension started in the constituency but instead of addressing that Nusrat flew off to Turkey.
5. And by the way who is Nikhil Jain?
Following the Park Street incident. Nusrat Jahan has always maintained a single status. Cut to 2019, we see the actress turn into a politician and a first time MP too, followed by her marriage to Kolkata-based businessman Nikhil Jain, who is not known at all among the general Bengal or Indian population. The media had no clue that Nusrat was dating and Nikhil is not someone either, who has made Page 3 appearances. He belongs to the family that owns the Rangoli saree showroom, a very famous outlet in Kolkata. Nikhil Jain is the CEO of the Rangoli Group and they have 7 showrooms across India. A little birdie even told us that his family did not attend the wedding although there will be a reception in Kolkata. But things must have been planned in advance. You don't just fly off to Turkey and get married just like that.
https://www.bonobology.com/super-30-facts-hrithik-roshan/
Zodiac Signs – Traits, Compatibility, Love And The Year 2021 Ahead
India's Forgotten Celebration Of Love: Story Of Kama And Rati