A daughter-in-law is for life
It was the movie Ek Chadar Maili Si of the '80s that made me aware of the custom of "Chadar", which was prevalent in Punjab in yesteryears, the custom by which a widow could marry the younger brother of her late husband.
The custom must have emerged to correct the inequality and injustice meted out to a widow. Until the Hindu Marriage Act of 1955, women had no share in property. Widows, therefore, were left to fend for themselves. They were virtually doomed.
"Chadar" was a way out, a life insurance which helped them remain within the family with dignity and protection, and with someone providing for their needs.
Called a "levirate marriage", the custom was also practiced in other parts of the world in societies with a strong clan structure and which prohibited marriage outside the clan. The custom ensured that the widow and her children were provided for and protected by a male.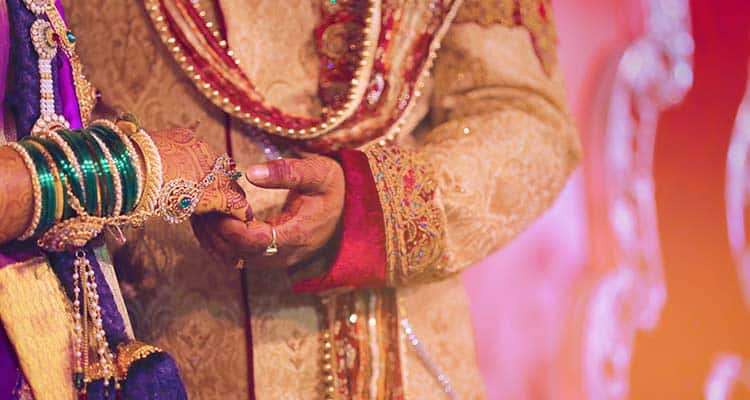 It was in practice in Central Asia, Indonesia, Kurdistan, and across Africa in Somalia, Nigeria, Kenya and South Sudan – regions too distant to have brought the custom to Punjab.
I have often wondered how Punjab came to be the exception in India where this custom emerged, while widows led lives of penury in Varanasi and Mathura and other parts of the country.
Related reading: How my widowed mother married her best friend
There's something different about Punjab
There had to be something special in the culture and character of Punjab. If we take a moment to see their character, we'll find that Punjabis are neither conventional nor conservative in how they exhibit their emotions and feelings.
They are people of the earth; for them family bonds are expressed aloud. A daughter-in-law is part of the family and is to be looked after as a daughter forever.
A daughter-in-law is part of the family and is to be looked after as a daughter forever.
Their pragmatism and acceptance of the financial, emotional and physical needs of their daughters-in-law must have led to the genesis of "Chadar".
I've had a career in the Indian Air Force where I saw a surprisingly similar custom.
A high rate of mortality in the Air Force
A distressing reality in the Air Force is of losing lives. Flying is risky, with no half-measures when an aircraft crashes. It's a tragedy waiting to happen if the officer is married. At the different operational bases that I was part of, I had felt that I was an intrinsic part of this large family. The social fabric is so well knit that each of us felt for the other.
I sometimes came across a brother officer's family which didn't quite fit the family pattern. The officer was visibly younger than his wife and they had grown-up children.
I was posted to Srinagar in the '80s where squadrons of the gnats (Ajeet), were based, the smallest of the fighter aircrafts which had made big news by downing the Pakistani Sabres in '71 war. The cockpit of the aircraft was so cramped that it was earmarked for pilots with a smaller frame.
Sqn Ldr Joshi (name changed), the flight commander, was small statured and his wife would tower over him by 3 inches. He had two children spaced apart by almost 8 yrs. His elder daughter was about to complete school while the younger son was in junior class.
Both children addressed Sqn Ldr Joshi as Chote Papa and I presumed it was in reference to his height. At one point I remonstrated not to make light of their father's height. It was then that the girl told me that she had a Bade Papa who had met with an aircraft accident and thereafter Chote Papa had taken the responsibility.
Related reading: Widows are human, too, and have needs
Not just in war but in peace, too
In due course, I became aware of the reality, as did many others. These young officers had taken on the family responsibility of their brother officers who had lost their lives in accidents.
Towards the later part of my service, I was posted to Bangalore. Hindustan Aeronautics Limited, which is headquartered here, builds aircrafts, jet engines and helicopters. It also tests new technologies which are at different stages of development.
The Air Force Test Pilots School and the Aircraft and Systems Testing Establishment, too, are located here. The primary task of the pilots is to test the limitations of aircrafts and to certify them fit. Technical snags are then repaired by HAL.
I realised to my amazement that these pilots were risking their lives each time they took off.
The aces among the fighter pilots volunteer for this role. The risks to their lives are manifold and fatalities are much higher than for those in operational units.
It was here that I came across innumerable cases which made me sit up and take note of this informal custom.
Yet, it wasn't just officers who were pilots who married the widows; even those among the ground branches offered to do so.
The bonding and the feeling of belonging fosters a spirit of understanding and responsibility. A service in which an officer is willing to sacrifice his life for another in battle, the same spirit fosters and encourages such marriages. It was a way of life with no whisper of gossip.
Even without a pronounced custom of "Chadar", such marriages make the Air Force special. It's a tribute to their motto "To Touch the Sky with Glory" in every which way.