At the age of 25, Alia Bhatt has a pretty amazing life
Meaningful films in her portfolio, a bunch of close friends by her side and she is now dating the most charming man in the film industry – Ranbir Kapoor. While initially rumoured to be dating Varun Dhawan, Alia later was in a relationship with the handsome hunk Siddharth Malhotra. Although she never openly accepted it, the relationship did not last very long. Soon there were break-up rumours and sure enough, Alia seemed to be living up her single life, enjoying with her friends, focussing on her new projects and not to forget, working out.
Alia has always admitted having a huge crush on Ranbir Kapoor in her interviews. "He's not only a great co-actor but also one of the most stylish men in Bollywood," she has gone on record. Ranbir recently admitted to have a 'boy-crush' on Alia. Well now that we look back, it seems kind of obvious that they are together, isn't it?
The equation between Alia and Katrina
There seems to be a strong friendship between lots of co-actors today. They help each other with their workouts, party together and even promote each other's films. One such budding friendship is socially visible between Alia and Katrina. There have been Instagram stories from the former about the fun the two beauties have during their workout sessions. Interestingly, Katrina is also Ranbir's ex-girlfriend.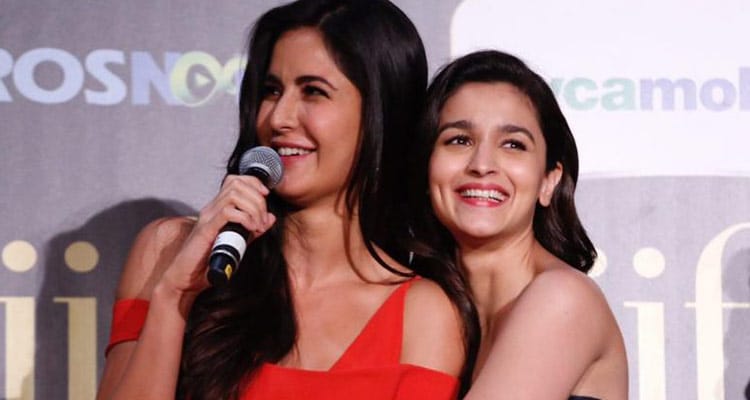 Ranbir and Katrina have dated for 6 long years before calling it off. There have been no confirmed reasons behind the split, but some say it is because Ranbir's mother, Neetu Kapoor, disapproved of the relationship. Speaking of whom, Neetu seems to be fond of her son's latest choice. She often comments on Alia's pictures on social media and was also present for Alia's 25th birthday bash in Bulgaria.
According to media reports, Alia Bhatt and Katrina Kaif had a major fallout after Alia and Ranbir started dating. Rumours started doing the rounds that the two are no longer on taking terms and Katrina is really hurt and angry. But looks like all these fallout rumours are false as Katrina herself posted a picture of a story about Raazi's success on Instagram and even congratulated Alia. Isn't that cool?
Watch the Raazi trailer here:
Alia is 25 and Ranbir is 35, but the 10-year gap does not seem to bother the lovebirds. We hope the romance between the two young heartthrobs goes from strength to strength and there is the marriage on the cards because imagine how stunning their babies would be! Jokes apart, it would be interesting to see how Alia handles the weird best-friend and ex-girlfriend equation with Katrina and how the two of them deal with their age gap. Ranbir and Alia – we love you individually and we love you together!