Yale returned, founder and Chief Inspiration Officer (CIO) of Yuva Unstoppable, Amitabh Shah, speaks about his love, marriage and his passion – Yuva Unstoppable.
When and how did you meet your wife?
I was visiting my mentor Ms Indu Jain (from TOI, Delhi) at the time. Rashmi was working as a manager with her. I saw Rashmi having lunch by herself and instinctively said to her, "I think you can use some company" and she replied, "Sure, join me!"
This happened four years ago and we've been married for three and a half years. I've been giving her company ever since!
What attracted you to her?
To begin with, she is Ms Delhi and Mrs India World, runner up! But besides being a beautiful girl, what drew me to her was her caring nature. We had been friends for about two months and she would ask me about my day or if I had eaten… In fact, the third time that we met, she told me that she loved me! And that scared me!
Why?
I am a social worker and didn't believe in marriage, as I had the responsibility of four lakh kids. I couldn't straight away tell her that I loved her right back. She asked me what frightened me so much and I told her. "You're a model from an illustrious business background. I am a social worker, not sure if I can give you the life that you deserve."
Then?
She said, "I am a Sai Baba devotee and visit the Lodhi Road mandir each week. After my darshan I distribute food and clothes among the people sitting outside on the roads and I always wondered if I could do more. Maybe this is the answer to that. About the 'life that I deserve', you'll be able to provide two square meals, na?"
I was overjoyed! I told her, "You'll get four square meals!" We got engaged soon after, on the 28th of February.
What did your families have to say?
Our families actually met a day after our engagement. Things could have been difficult for us. Her family is Punjabi Jat from UP and mine is Gujarati Vaishnav Brahmin. The part of her family hailing from the village could have had serious objections to our alliance but fortunately at that time elections were due and BJP was aggressively campaigning in UP. The har har Modi, ghar ghar Modi slogan had gained popularity and to her family I was the boy from Modi's Gujarat. They approved of me right away!
So you can see how TOI, Modi and Sai Baba played different roles in getting us together. Incidentally, we went to Shirdi for our honeymoon!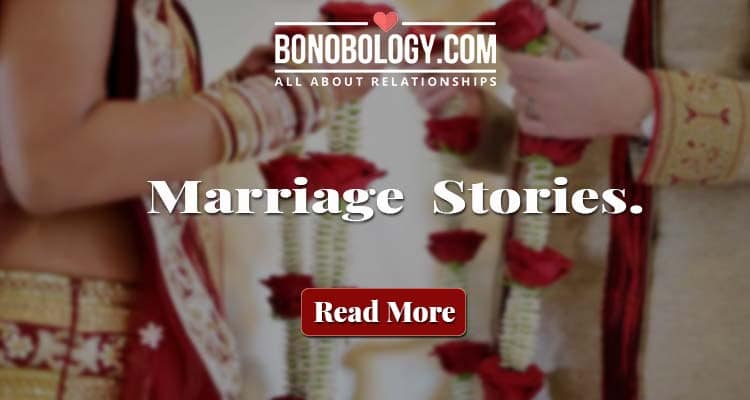 Did your wife join Yuva Unstoppable?
Yes, she is Director at Yuva and leads our fund raising campaigns internationally.
Related reading: Anuradha Kedia, Thebetterindia.com co-founder, speaks about 'making a difference'
What makes a marriage work?
I think the most important thing is to help each other achieve their goals. Both people should have their individual career paths/likes and grow together. It is important that the person that you are with is learning and growing with you. And this growth is required in all aspects of life.
A healthy friendship and respect for each other is important too. It goes way beyond the lovey dovey stuff.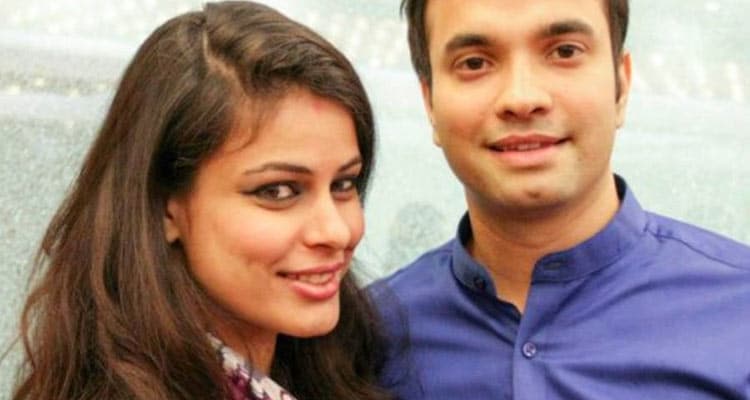 You know the kind of love parents have for their children, if one has that kind of unconditional love and commitment for their spouse, it would be the recipe for a life time of happiness. As then one would be thinking of giving love and joy to the other and not setting expectations.
Khush raho! Help the other, be a good friend first.
Related reading: Spouses are and should be friends first…
Tell us about Yuva Unstoppable and its impact.
The condition of municipal schools was disturbing. One toilet for three hundred students, a lack of furniture giving them back problems from a young age, plain walls painted in black to function as black boards. At Yuva Unstoppable we take up such municipal schools and upgrade them. Till date we have upgraded 600 schools and hope to cover hundreds more. Our volunteers are between 13 and 30 years old. We get 250 interns each year. Currently we are financially supporting 25 IIT students who are from humble backgrounds. Our brand has spread through word of mouth. Rakeysh Om Prakash Mehra is making a film inspired by Yuva. Our volunteers teach everything from dance and music to acads.
What is the main quality that you see in the youth of today?
I believe that the Indian youth is socially conscious and kind. The young are not useless, they are 'used less'. I look around me and find them doing amazing acts of kindness each time they're given a chance.
Your vision for Yuva Unstoppable?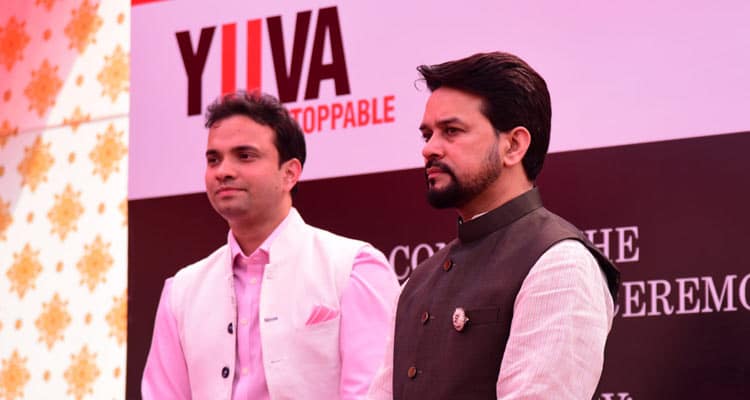 To make sure that all our stakeholders – the four lakh kids in the 600 schools, the 150,000 volunteers and the hundred companies that support us through their resources – can be more grateful and kind each day. We have no targets, what we have is a clear direction.
Modi ji's impact on my love life – Love at the time of demonetisation
These are the things I lie to my husband about
Why I became happier when I stopped trying to please my in-laws