Millions of people heartbroken and their souls bleeding in hatred and pain losing their homes and identity to the virtual line of Partition. This reality resonated in the works of Amrita Pritam and her poem Ajj aakhaan Waris Shah nu (I ask Waris Shah Today), which is widely read even today, immortalised the pain and suffering during the Partition. The poem is still considered to be one of her greatest works and on her 100th Birth Anniversary (August 31, 2019) the celebrated poet and writer continues to be loved and appreciated on both sides of the India-Pakistan border.
Amrita Pritam made bold statements through her work
An iconic Indian writer, her works reflect her thought process which was at times poignant, at times much ahead of her times. She followed her mantra of life, "My work/my life will be my answer", to the hilt. Through her writing, she makes bold statements that gave faces and voices to countless Indian women and even the women across the border.
Being a woman, Amrita herself was on the receiving end of societal dogma and used the might of her pen to voice her opinions and questioned authority through her powerful writing. She gave the women a personality and projected her dilemma, desire and sufferings which were conveniently overlooked in literature that was dominated by male writers and where women usually were just seen as a beloved, or a body meant to be owned. That is how she stands apart from the crowd 100 years after her birth and Google pays tribute to her undaunted pen.
Related Reading: Lakshman And Urmila: The Little Known Love Story From Ramayana
Amrita Pritam was a born rebel
In her initial days she wrote in Punjabi and Urdu, but gradually shifted to Hindi to reach the masses and made a serious dent in the Indian literary scene, creating a niche for herself and commanding respect from the world.
The only child of Kartar Singh and Raj Kaur, Amrita Kaur was born in 1919 in Gujranwala, Punjab (now in Pakistan). A born rebel, she challenged the social norms and religious demarcations, from a very young age. She even dared to question her grandmother about the utensils kept separate for Hindu and Muslim guests at her home.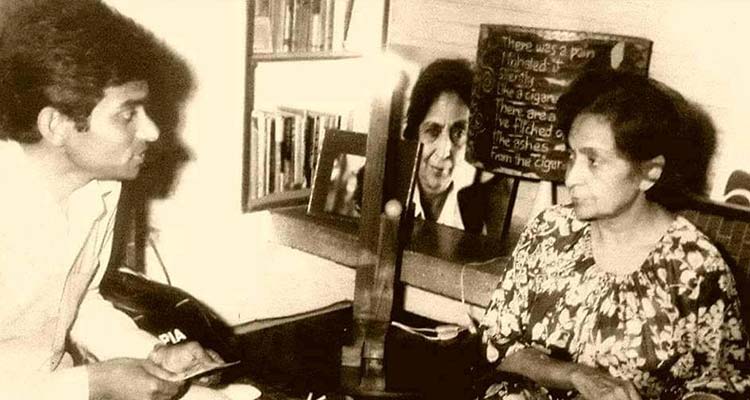 She changed after her mother's death
At an early age of 11, the death of her mother created a void in her life. Burdened with household responsibilities and the sadness of losing her friend, philosopher, and guide, her rebellious nature was put on hold. She found solace in writing.
Success came early when at the young age of 16 her first anthology of poems 'Amrit Lehran' (Immortal Waves) got published.
By 1943 she had published 6 collections of poems and soon emerged as the bold writer who expressed herself fearlessly.
Amrita Pritam wrote about the sufferings of women
Her marriage to Pritam Singh in 1935 gave her the new name, Amrita Pritam, the name she kept even after her divorce. What she wrote was mostly from her real-life experiences or what she observed around her. Hence, there is honesty in every word she wrote.
She touched the hearts of her readers with her stories and poems which were primarily about the immense human tragedy in the wake of Partition and the vulnerability and silent sufferings of women doomed by destiny.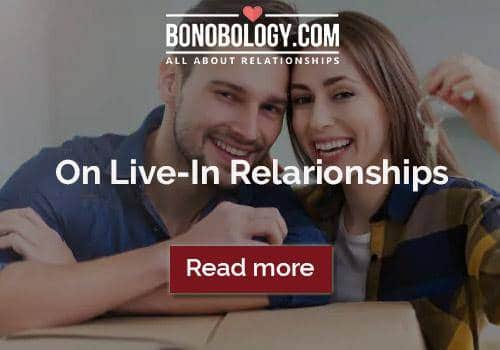 Kidnapped, raped, and killed or left suffocating and scarred behind the veil and punished for the crime they didn't commit; Amrita portrayed the female plight much better than any writer of her time.
She stepped into the shoes of her characters
Maybe it was because what she wrote was from a woman's perspective. It feels like she had lived the life along with Pooro, the female protagonist of her famous novel Pinjar, which still today stands as a wailing witness to the loss of humanity and silent surrender before destiny. Many women found themselves in the stories of loveless and emotionless marriage like Amrita Pritam's marriage, the shackle of which she broke in 1960.
Love finally came to her
The love which Amrita Pritam was looking for forever came to her as Sahir Ludhianvi, the poet and lyricist. They met in 1944 at a mushaira and the attraction they felt for each other soon turned into love. Their love story was anything but conventional. It began when she was still married to Pritam, so it was definitely an extramarital affair. But then she was Amrita, who thought of love differently.
"Main ne apni zindagi ki sari kadwahat pili…kyunki isme tumhare ishq ki ek boond mili thi," she wrote.
For her love and passion were not confined to societal norms and bindings. After Partition he shifted to Mumbai and she moved to Delhi with her husband. Their long-distance romance found expression through words and letters they sent to one another.
Related Reading: One-Sided Love Is No Less Intense
Sahir was not ready for commitment
Love traversed distance and brought Amrita close to Sahir, but he was not ready for commitment. But then it was love, pure love and once again her love found expression in her poems Sunehre for which she became the first woman recipient of the prestigious Sahitya Akademi Award (1956) and her autobiography Raseedi Ticket (Revenue Stamp) which expressed her eternal relationship with Sahir became a work of art that is still widely read. There was something strange in their relationship. It overflowed in words through love letters, poems and lyrics which they penned, but when they met it was the silence that spoke for them.
Amrita finally walked out of her marriage
Amrita was ready to give up her marriage to be with Sahir, which eventually she did but Sahir, who was quite a commitment phobic, kept being unsure and apprehensive about the future of their relationship.
She waited for him for 14 years and then their relationship died a painful death when Sahir began a new relationship with Sudha Malhotra.
One single line from Amrita's pen said a lot about it, "Changa hoya je tun paraaye ho gayion, muk gayi chinta tainu apnaan di." (It's good that you have gone to someone else now… for I don't have to worry about retaining you with me anymore.)
Imroz came like a breath of fresh air
And then one fine day love found Amrita. Amrita met Imroz, a prominent painter and writer and lived with him till she died on October 31,  2005. An agnostic, a revolutionary poet and writer and a feminist even before the word feminism reached India, Amrita Pritam dared to live with Imroz without marriage. In their 40 years of togetherness, they never felt the need of giving a name to their relationship. Their deep love and friendship, filled with trust and respect for each other were not dependent on any name or stamp from the society. It was an eternal love with a promise to meet again even in the other world: Main Tenu Fer Milangi (I will meet you again).
Autobiographical work, novels, short stories, literary journals, poetry anthologies, Amrita's legacy continues to live and will live forever because it was drenched in love and life of Amrita Pritam which she lived unapologetically.