She was acid attacked in 2005 by a boy whose advances she had rejected. She's a survivor who has risen from the tragedy and works with the Delhi Women's Commission now, having become an inspiration to many. In conversation with acid attack survivor Mohini Gaurav Kumar from Delhi who has featured in the documentary film Beauty of Life that will shortly premiere at the International Film Festival in Italy.
Could you share that moment with us when you finally found the courage to reclaim your life after the attack?
I was an only child and instead of being helpful, people used to taunt my parents after the incident. They would say that rather than spending on my education my parents should have confined me at home instead.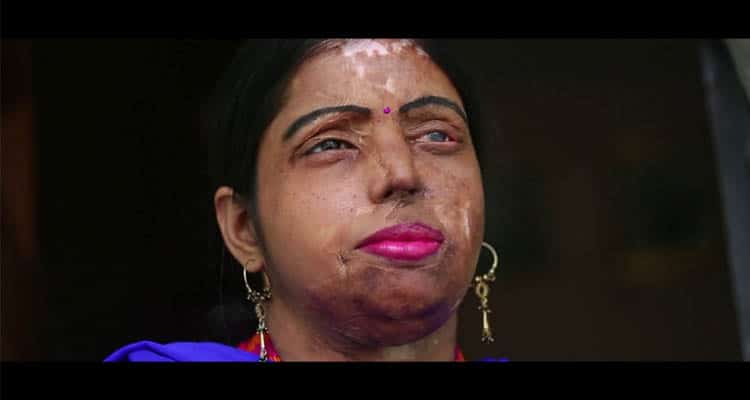 Relatives were hesitant to invite my family for any function, fearing that I might join in and cause embarrassment to them.
I had started feeling suicidal and for about 2-3 years, I hadn't stepped out anywhere except going to the hospital.
One day my mom came home crying from a function she had gone to attend. Someone had told her, "Your daughter is no more than a living corpse. Why don't you send her off to an orphanage?" My mother was crying bitterly. "Please don't lose hope," I remember telling her then. "We can't change the circumstances or the disfigured face but we can also not let this be our disability forever. You have just one daughter, whom you have brought up and educated no less than a son. I'll be no less than a son to you for the rest of your life and I promise you I will prove it." From that day on, I started taking small steps to reclaim my life. I started by mustering courage to head out to the market, to face people and their uncomfortable questions, and finally finding a job and becoming independent.
How difficult was it for you to gain confidence in another man, when Gaurav approached you with a proposal for marriage?
It was very, very difficult. I didn't believe in love or marriages. I had only heard and seen the heinous things people do with their one-sided love. Gaurav and I became friends on the phone in 2009 through work. He proposed in 2011 but I gathered courage to finally say yes to marry him only in 2014. That's the amount of time I needed to gain confidence and trust.
It took Gaurav a lot of effort and patience on to make me see the other side of men and restore my faith in love.
Has love healed you and helped you regain confidence in life?
There are 250 to 300 acid attacks reported in India every year, despite laws restricting the sale of acid or other deadly chemicals. Patriarchal societies such as Uttar Pradesh, Delhi, Punjab and Haryana — with the worst sex ratios — record the highest number of acid attacks, while the northeastern states, where women play a stronger role in society, have very few such attacks, according to government data. Clearly there is a social and cultural causation for this form of abuse and violence.
I didn't want Gaurav to marry me out of sympathy. Besides, I was against the idea of marriage itself, because I didn't want my husband to get embarrassed to step out with me. But while I assumed that he would change his mind on seeing my distorted face, he went down on his knees instead and proposed to me in front of a crowd when we met for the first time.
Even on the day of my wedding, my husband's only condition was that I should stop covering my face with a scarf and do all the things that a bride does in her wedding to look beautiful, whether it was applying henna, or makeup etc. I used to keep my face covered all the time with only my eyes visible, but it was he who encouraged me to step out without my scarf. Besides, he still comes home and surprises me with bindis, various shades of lipsticks, creams and nail paint to encourage me to dress up and I've now started dressing up to look good, just like any other girl does.
How did your in-laws approach your marriage?
We realised much later into our relationship that we were distantly related. After proposing to me, when Gaurav told his parents about me, the family started to argue with him to not pursue the marriage. Even after our marriage was fixed, a few relatives were spreading negativity about us on both sides. But at that point, my in-laws stood for me and asked them what their problem was when both the parties had made up their minds to go ahead. Today my mother-in-law counts on me more than she does on my husband and makes sure to include me in all the small and big decisions within the family.
You have a 2-year-old son. What would you like to pass on to him about relationships?
We make sure he understands how relationships are all about equality by equally sharing work at home. My husband is a great inspiration for him to see and learn about respect towards women. We also hope we will be able to teach him to respect people for their values and not just their physical attributes.
See this story and others like it in the acclaimed film Beauty of Life, excerpt below.