(Names changed to protect identities)
I was one of the naïve and soft-spoken students in the class. Despite people commenting on my looks I never felt I was beautiful. Everyone said I had big, black expressive eyes. But I wonder if I could ever express anything through them.
Despite studying in a co-educational institution for more than a decade, I could never really build a rapport with the opposite sex, barring one or two, let alone get romantically involved. I'd watch my female classmates talking about their latest proposals and whom they'd rejected and whom they'd accepted. I silently listened and sighed.
Related reading: Why accepting a date is NOT an invitation to rape
After finishing my studies, when I stepped into the professional world, my parents suggested marriage. I readily agreed. After a long search for nearly ten months, we finalised a particular prospect. His name was Arun.
Related reading: Why chasing after marriage is not a good idea
Arun had seen my photograph and liked it. So did I. After both the families agreed, Arun and I started interacting. Marriage was on the cards. And as for me, I couldn't help but fall for him.
He was not tall, dark or handsome in the traditional sense of the term. However, he had a charm of his own. His conversation, and everything else, seemed to have a charismatic effect on me. He was well read and even well travelled. I used to be mesmerised by his stories.
However, there were times when he used to get a bit agitated and at times frown at me. But I never took it seriously. I passed it off as him being a little possessive.
After a courtship of six months we got married and I moved to Bangalore.
The initial two-three months went smoothly, though Arun never really forgot to express his 'possessiveness' in anger and irritability. As days passed, his anger seemed to grow and gradually I started feeling scared of him.
Related reading: The grim truth of marital rape in India
Nonetheless, one fine day I gathered courage and expressed my desire to work, as I was feeling bored at home. He immediately said no. I was supposed to stay at home and look after him. I was taken aback and could not believe my ears. It was the same Arun I had looked up to during our courtship period and it was same person who promised to be my soul mate, to stand by me through thick and thin and love with all his heart and soul!
Does love put restrictions like this?
I was upset, but accepted his orders and concentrated on managing home and hearth. Though I had never been fond of cooking, I still gave it a shot for the sake of my 'new home' and marriage. I started cooking and trying out new recipes. But nothing seemed to please him. Whenever I cooked he kept comparing my culinary skills with his mom's. I felt truly insulted and sad.
We did not go for a honeymoon right after the wedding. Nearly five months had passed by, when one fine day Arun came back from work all smiles. He said that we are going to Coorg for the long weekend. I thought maybe fate had taken a different turn and things would get better from now on. But the honeymoon turned out to be my worst nightmare.
Related reading: Tips to embrace your kinky side without being labelled a 'pervert'
One night at the hotel, Arun forced himself upon me. I was so shocked I could not even protest. If love was meant to be so violent – I don't want to be "loved" anymore. I couldn't tell anyone about this. Not even my mother.
But things took a major turn when Arun abused me physically. One day I was chatting with a male friend (the one or two I had from my school days) on WhatsApp when Arun suddenly appeared. As soon as he got to know that it was a male friend, he took away the phone, threw it on the floor and slapped me hard.
That was it. I took a call and simply ran away to my parents' house one day when he was away.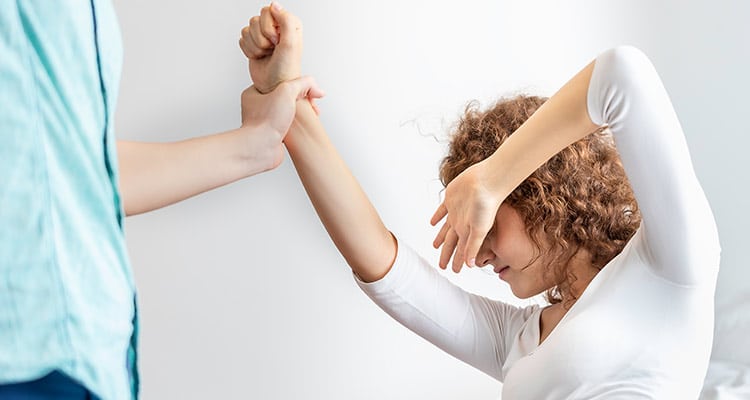 Related reading: A dreamy love story that became a real-life nightmare
After a year I was able to secure a divorce. Today I am free and working and taking care of my ailing parents. I must say that while I feel happy to see people around me getting married, somehow I have lost faith in relationships.
(As told to Sampurna Majumder)
Our legal Counsellor, lawyer Nandish Thacker has this advice to offer:

When faced with a similar situation, when your spouse physically or mentally abuses you, the recourse is to lodge an FIR under section 498A of the Indian Penal Code (IPC). If you have any visible injuries on your body, then according to the injuries, sections 323, 324 or 326 of the IPC can also be invoked.

Divorce & Separation Advisor & Lawyer. Practicing as a Lawyer since 2012 in various fields of Law.