Love isn't always going to be perfect. And what a boring life it would be, to not have little fights and arguments that eventually goes on to add spice to your relationship. The perfect end to a fight is when you learn, at the end of the day, to put up a little fight with yourself to be together with your partner, no matter what.
Enjoy reading our two such winning entries. And congratulations to the winners!
Cooking up to make up – Janani Ravindran
Our secret way of making up after a fight is 'Cooking'. Cooking is something we both learnt together, after marriage. Both my husband and I hated the idea of cooking and we never thought we could get proficient at it. But after we moved into our own house, we had to start cooking. The excitement of trying out new dishes and experimenting with what we had eaten before added extra spice to this activity.

So after a fight, instead of apologising to each other, we start helping the other cook. By the time our dish is done, we forget our fight and instead, become a happy couple with our stomachs full and hearts content.
About Janani: Janani Ravindran is a fun-loving and creative person, who loves talking to people, and listening to their stories. She is an avid reader and an amateur writer.
Peace offerings – Vishal Kumar
My girlfriend of eight years and I fight a lot, but I believe the quarrels are what keep our relationship intact. Earlier, as immature adults, we let the matter go, but now we have evolved to doing things to make up.
If it's a small fight, I usually send her an apology text or she leaves a post-it on the fridge with a cute apology message. I make peace offerings to her. Initially, it was a white rose; the offerings have now graduated to chocolates and bouquets.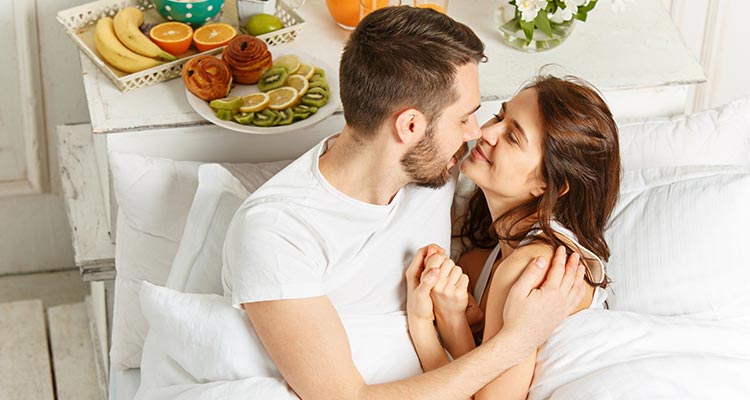 If the fight isn't a small one, we give each other a cool-off period, after which we come back with a calmer approach, which is our key to survival in spite of the wars. We've learnt that not all arguments will have a solution, but we agree to disagree and that's what brought us closer. Her smile after I've put in efforts is the reason I want to make up with her, each time after we fight.
About Vishal: Vishal Kumar is an ardent football freak who decides to chill with thick management books at times. He loves to devour chicken for every meal and likes to write and photograph (even if the success rate is debatable).