On Kirron Kher's birthday today, June 14, we tell you how her love story with Anupam Kher unfolded
She is one of the most popular Bollywood mothers. And to think she is the anti-thesis of the typical Hindi film maa! She is sassy, has a funny bone and isn't afraid to be goofy. Kirron Kher is your delightfully over-the-top but adorable Bollywood mommy but while her mother roles may have fetched her fame on the big screen, peel off the glamorous peel and you will find a woman of substance and steel.
Why we love Kirron Kher…
First and foremost, she is a fashion icon. Remember the time when Kirron was known more for her saris than her films? Her wardrobe is an ethnic fashion lover's dream and her colourful, gorgeous with chunky jewellery, long hair and big bindimatch her sunny, gregarious personality. Perhaps it was this happy-go-lucky, sparkling wit and style that bowled over Anupam Kher who had once admitted that his dream woman was the typical Indian girl – with sari, long hair and bright smile.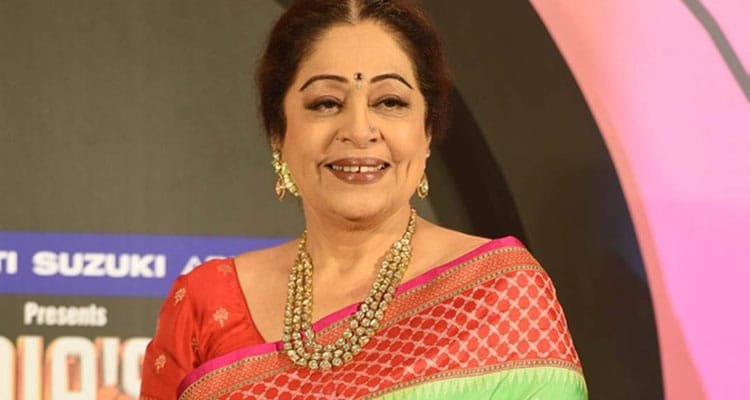 How they fell for each other
Now, theirs is a love story that may not be as legendary as say, the Amitabh-Rekha one or Hema-Dharam saga but it's quite charming. Especially considering the fact they hailed from such diverse backgrounds.
Story goes that Anupam and Kirron met while doing theatre in Chandigarh. They started off as good friends. Incidentally both of them were married to other people.
Anupam Kher was in an arranged match he was not too happy about while Kirron was married to a gentleman named Gautam Berry. She too realised that her marriage wasn't working though she had a son from the marriage, Sikandar.
They wanted to give their relationship a chance
Their friendship gradually turned to love and it wasn't long before they decided to leave their respective partners and give their relationship a chance. Anupam and Kirron were from extremely different backgrounds – he was a Kashmiri Pandit hailing from a simple middle-class family while she was a typical boisterous Punjabi girl whose family was rather moneyed.
Things weren't rosy when they got together
When they began their lives together, things weren't as simple or rosy. What is interesting is that adversities brought them together. Kirron took a break from acting to give attention to her son Sikander who she didn't want to bear the brunt of a broken family. But soon they fell on hard times.
Anupam took some business decisions that backfired and Kirron decided to chip in. She started taking up acting assignments. A true supportive wife!
Soon Kirron Kher's films and TV shows started doing well. And recently when she declared her assets for election nominations it was concluded that she was richer than Anupam Kher.
Kirron became more popular
However, the same phase also allegedly saw problems between the couple. With Kirron getting more popular and Anupam falling short of good projects, it led to a few clashes. But the couple tided over them all. Perhaps the foundation of their love was strong enough which is why they weathered the storms together. In fact, when Kirron Kher's role in Devdas was appreciated by all, she was quick to add, "Anupam Kher guided me on how to bring the drama to the character. I always go to him for advice." Now Kirron Kher has become an MP from BJP in Chandigarh for the second term. Anupam Kher was there by her side to do the campaigning. "I am very serious about whatever I do. That's why I have shifted home to Chandigarh now. But I do miss taking care of my family."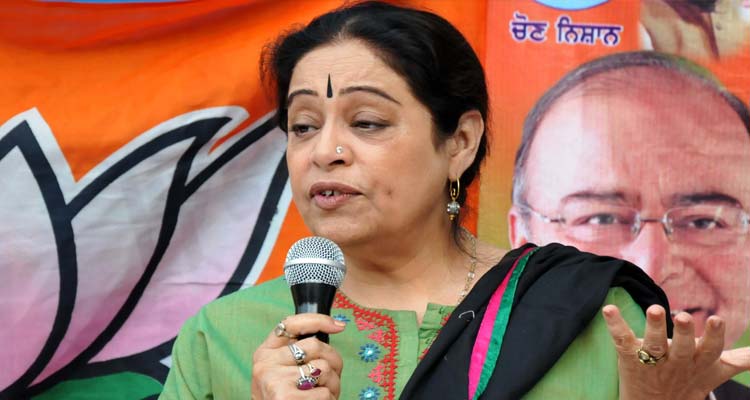 Anupam is a great father
Over the years, she has proved to be the ideal yin to his yang. Despite the challenges they may have faced, Anupam and Kirron are the ideal, balanced couple. Sikander may not be his biological son but Anupam proved to be a great father to him. In one of his interviews, the actor said that his relationship with Sikander was similar to what his screen character in DDLJ shared with Shah Rukh Khan who played his son in the film. Kirron, on the other hand, proved to be the ideal wife – supporting her husband when he needed it, being there for her son and carving a very unique niche of her own with her incredible talent. They are both multi-talented and their love for arts, theatre and cinema binds them together.
Second chances do exist
This golden couple are proof that second chances do exist in love. Theirs is a bond that is rooted in friendship first, understanding and strong attraction next. Perhaps, it's the best formula for a successful marriage – when your best friend and support system is also your spouse.