Anurag Basu, a successful TV director and path-breaking filmmaker, is a power house of talent. He was barely in his twenties when he worked as an assistant director on the famous soap Tara. Anurag went on to direct 700 episodes of the serial successfully and gained tremendous recognition as a talent to watch out for.
Tara's bold theme
Interestingly from his very first show he has been dealing with illegitimate relationships. The story line of Tara revolved around the protagonist Navneet Nishan, who fell in love with a married man, played by Alok Nath. He had a teenage daughter, who never accepted Tara. It was also a show about four urban women and their friendship, ambition, love and secrets.
Related reading: What the film Lust Stories reveals about the TRUE nature of urban relationships in India
The success of Murder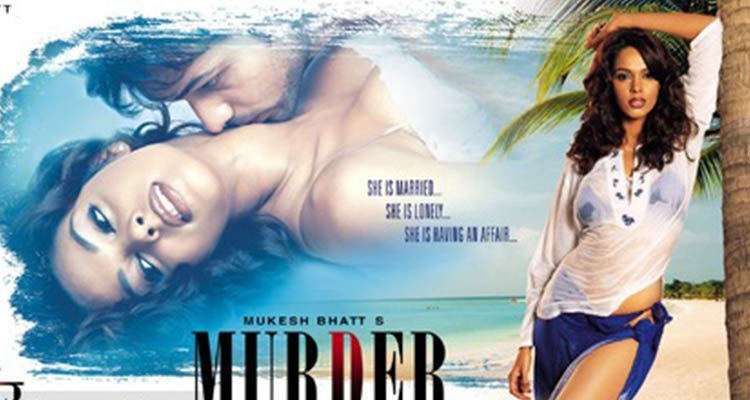 This trend continued as Anurag Basu found fame with adultery. Murder (2004) redefined how India looked at extra-marital relationships on screen. Although taken liberally from its Hollywood counterpart Unfaithful, Murder was indeed a very bold film back then in 2004.
Murder was a path-breaker with amazing music and seductive lyrics and on-screen chemistry between Mallika Sherawat and Emraan Hashmi that put the screen on fire. Mallika as Simran played the adulterous wife to perfection with her amazing looks and toned body. She is a young woman married to Sudhir (Ashmit Patel), a workaholic, who was previously married to Simran's now deceased sister, Sonia. Simran only married Sudhir in order to give motherly love to Sudhir and Sonia's son. She leads an unhappy, lonely and passionless married life. After accidentally meeting her former college lover, Sunny (Emraan Hashmi), she ends up having an affair with him. But the relationship starts consuming her. Anurag Basu's Murder set the cash register jingling and still remains a cult film in the history of Indian cinema.
Murder was a path-breaker with amazing music and seductive lyrics and on-screen chemistry between Mallika Sherawat and Emraan Hashmi that put the screen on fire.
Then came Gangster
Anurag Basu yet again struck box-office gold with another love story that delved into the heroine's loneliness and her need for love. The man in her life is always on the run, so she ends up falling for someone else. The story ends with a horrible twist. The film introduces Kangana Ranaut to cine-goers and deftly handles love and betrayal. Anurag extracts brilliant performances from Shiney Ahuja and Emraan Hashmi in his yet another directorial marvel harping on relationships destroyed by cheating and lies.
Related reading: Kangana Ranaut on extramarital affairs: "I have not yet met a happy married man in my life."
Tops it off with Life In a Metro
In 2007 Anurag once again loosely borrowed from the Hollywood film The Apartment and gave to the Indian audience another film that talked about the changing face of marriage and relationships in the Indian context. Kangana plays the role of a girl-in-love with a married man. Shiney Ahuja plays the role of the man who falls for the married woman. Once again illegitimate relationships found Anurag Basu fame. The film featured six stories, nine people, all interlinked with each other in Mumbai. It's a cocktail of deviousness, vulnerability, unscrupulousness and honesty and also shows an undying faith in human nature. All the shades of grey are there in the all the characters but the cocktail they create is heady and realistic.
The good news
The buzz is he has already finished his casting for Life In A Metro 2. Abhishek Bachchan, Rajkummar Rao, Tapsee Pannu, Sonakshi Sinha will play the lead. Wonder what kind of relationship twist the star director is planning this time. We are waiting with bated breath.