Most of the men in my generation face a severe problem in handling relationships. My 70-year-old uncle once told me, "Things were not so difficult when we were boys." This is not an isolated individual's issue; there are a multitude of factors making urban men anxious and impacting their behaviour negatively.
The World Wars gave Western men ground to prove their mettle as 'destroyers', 'protectors' and 'creators'. Men were building the new world, creating the rules of workplace, writing the rules of parliamentary politics, mending laws – men were the bosses of the 20th century.
In our nation's collective memory, men dominated the discourse – poster boys of the independence struggle and post-independence nation building. "Jai Jawan, Jai Kisan" was the masculine cry for protecting and nourishing the nation. Winning wars against Pakistan and turning soil to make India an agricultural powerhouse made Indian men champions of those times.
In last three or four decades (mostly in cosmopolitan India), the joint family discourse has given way to the half-baked nuclear family system – husband-wife, 1 or 2 children and the in-laws.
A majority of nuclear families are in reality 'semi-joint families': a family which is still holding on to the joint family values in one way or another; independent financially, but dependent on a unified value system borrowed from joint families.
The husband's parents live in the same house or are involved closely in the matters of the nuclear unit – namely the son, the daughter-in-law and children. This means that the middle-class nuclear family have emulated the joint family's formula of financial and social success. Parents/grandparents make masked comparisons: "Look at your chacha's son, he's doing so well – did his MBA and now working with Google."
You live in a nuclear family; however, you are a pawn in the battle for supremacy in the politics of patriarchal-family structure, where the nuclear unit is operating as an outpost of the joint family.
The boys are raised with patriarchal values, most of them in small-town India; for an education/career, they move to larger cities. When they arrive in Mumbai/Delhi/Bangalore, they operate with values picked up growing up in different social backdrops.
Related reading: Empowering women: Are we doing it right?
In smaller towns, there are unspoken rules for boys and girls. They are segregated; co-ed schools are almost non-existent. These rules don't exist in Tinder-land India. The small-town boys experience growing pangs with the workplace gender equality. The boys have trouble adjusting as 'men' in 21st-century India.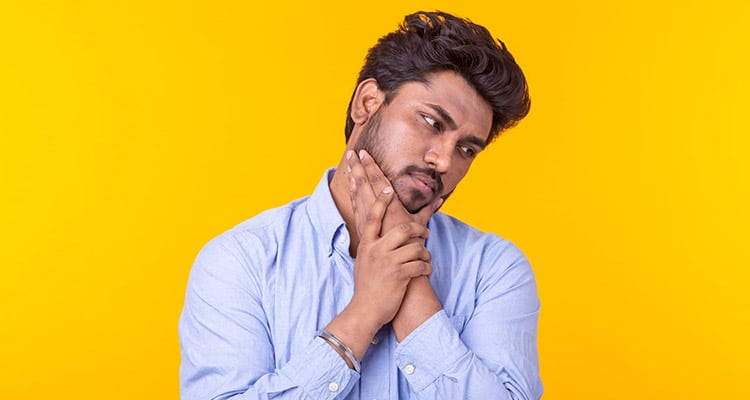 In Western society, family is relatively a fragile institution. The boys leave home to discover their identities and evolve as men. In India, the family has the function of making men out of boys. Given the struggle of boys with other men in the family, specially the father, Indian men usually have a major influence of female figures – in childhood, it's the mother; in adolescence, it's the sister/or sister figure; in adulthood, it's the girlfriend; followed by spouse.
Men are now following a far more Western approach to identity. Today women seem to be becoming objectified, since the boys' evolution into men is not involving women as role models, those of dadi, nani, amma, ai, didi and high-school sweethearts.
In 2017 women are demanding self-determination; men are still operating with hand-me-down wisdom of 20th-century fathers and uncles.
Generations of men in 20th century India had something to solve – getting families out of financial uncertainty; building the country post-independence; protecting borders and fighting wars. Men in 2017 don't have much to solve; their female partners are on a level playing field.
Related reading: How couple-dynamics have changed across generations, for the better
Men in India haven't been able to digest that their role in the society isn't any bigger than that of women. This change in role is causing them anxiety at a social level. It has done away with the positive aspects of masculinity – chivalry, respect for others, taking responsibility in thought/action.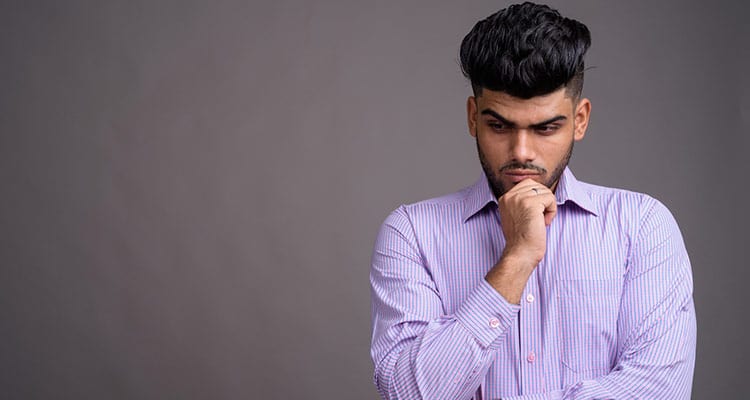 Men have found certain mechanisms to vent their excessive masculinity – the historic rise in SUV sales in India, Enfield Bullet pilgrimages to Leh-Ladakh, obsessed 35-year-old gamers and the mushrooming of gym and spa chains across the nation, rising cases of divorce and divorce lawyers and rampant cases of depression in men. The rising number of Yoga centers and meditation programs are some indicators of depression epidemic in men.
The growing pains of Indian men is a national crisis and needs to be solved with the wisdom of retaining the positive values of Indian masculinity. Men need to reconsider their situation differently; imposing a Western template on Indian problems might not be the best solution.