It was not long ago when philanthropist and writer Sudha Murthy was called 'cattle class' and not befitting for business class standards at the International Heathrow airport in London. The chairman of Infosys Foundation was at the airport wearing a salwar kameez, which perhaps made her a misfit in the queue in question.
It wasn't surprising! Unfortunately, class to most of us Indians means huge possession of money and if you can show-it-off, even better! A concept that is heavily borrowed from Bollywood movies and endorsed in real life.
Bollywood's skewed notions of empowerment
It's no wonder then that Bollywood's depiction of an empowered urban Indian woman is not very different. A progressive woman is often an individual who wears revealing clothes, goes to clubs, isn't shy of her sexuality and throws expletives to prove that she's living it up. The recently released, profanity-laden trailer of the multi-starter Veere Di Wedding trying to depict the new-age Indian woman is yet another example of Bollywood's skewed understanding of gender and empowerment.
Here's the official movie trailer of the upcoming Bollywood movie Veere Di Wedding
The real women of India
We often forget that Mother Teresa was a classy woman and so is Manjula Bhargava, a great mathematician of Indian origin. Try a Google search for women like Priya Jhingan, the first woman in Indian Army, Chetna Sinha, founder of the first rural bank for women in India and Urvashi Butalia, the co-founder of India's first publishing house for women. The results will show you the real face of women who have sought their space and right without 'bra-burning' or excluding men from the system. These are the women who have fought their own battles and been their own heroes without resorting to Bollywood's 'cool' image of an empowered woman.
When you say women empowerment, the things that will come to most women's minds will be – right to life, right to education, right to inheritance, right to top positions at work, right to fair treatment and other significant issues; then just looking and sounding cool. So dear Bollywood, don't give us a version of women empowerment that we don't need in the first place. Please keep the antics to yourself and show women as real people who are part of a society where they can be who they want to be. That according to us will be really cool!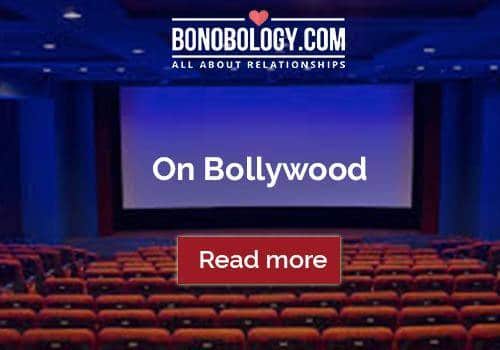 Divya Nair Hinge
(From the editorial desk)
[penci_video url="https://www.youtube.com/watch?v=IZODr96ZRCc" align="center" width="100%" /]
The Femininity Group founder Antara Rakesh: I want to celebrate women for everything they do
Married Superwomen admin Malavikka Sridharan: 'Whenever you feel small, do something big!'
Married Superwomen admin Malavikka Sridharan: 'Whenever you feel small, do something big!'