To begin with, my love story was very filmy. I met a guy on Orkut in 2009 through a common friend while I was pursuing my post-graduation in Pune. We started talking and became best friends. I met him after a year in my hometown in Udaipur (as he was working in Delhi) with my parents' permission as they considered him to be my distant cousin. He confessed his feelings and I also realised that I loved him and we decided to take the relationship forward.
From the beginning, one thing that was clear between us was that we would not take our relationship lightly or run away and get married. As mature and responsible adults, we wanted to pursue our relationship but with the blessings of our parents.
As soon as I said, "I want to marry this guy," a war ensued. Well, things did settle down a bit but the way they did, was the least that I had expected.
Despite all the odds in my favour i.e., he belonged to the same caste, community and city and his family was supportive from the beginning, the drama that followed was a bit too long.
Even after four years, it is still a topic of discussion. And why not? In a country like India and especially my community, where parents choose the groom or the bride for their children, I wasn't following the norm.  I was adamant on marrying someone whom I loved and who was my best friend for two years and happened to be my distant cousin.
In the eyes of the society, we were cousins but the fact was that we were not cousins in the proper sense of the term. There were no blood ties.
Related reading: My mother-in-law rejected me, but that's not my loss
There were other complexities to deal with. My parents had some reservations about my boyfriend's family. It was true that his family was respectable, however, one of his uncle and aunt had earned a bad name socially. It was due to something that had happened a lot of years ago. My family was afraid: whether or not this trait ran in the family.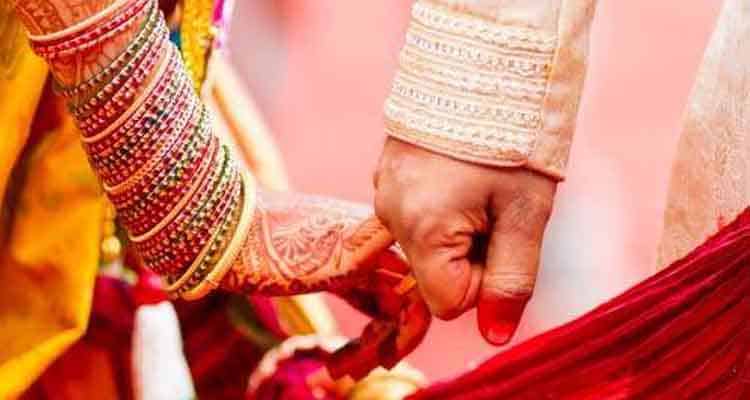 I knew that it wasn't true but I understood their concerns. They just wanted the best for me. On my part, I believed that it was wrong to judge someone for their past.
We started countering each doubt one by one. We convinced all of my aunts and uncles, who in turn started working their magic on my parents. They would say, "The guy is from our community, he earns well and our daughter is mature enough to take the right decision." However, it didn't help our cause right away.
Then came a time, when I said, "Forget everything, I will not marry anyone in my life." I think that was enough for my parents and the next day, they had a discussion with my maternal and paternal grandfather and after receiving a green signal from them, we had the 'Roka' ceremony two days later. Incidentally, this happened on August 15, 2011.
It was on that day, when I heard my family members saying it out aloud, "Our daughter was not wrong. That guy knows how to respect elders. The couple made a good decision." I believe my father heard this too and felt the same as he seemed to be relieved after that day.
What followed was a big, fat Indian wedding in January 2012; the kind of wedding that I had always dreamt about.
Today, as I look back, I believe that they were not wrong. Had it been my kids, then I would have done the same and may be more so, as to ensure that the guy that my daughter has chosen has the strength of character to stand with her during the tough times.
Related reading: Best wedding stories – collection of romantic stories
My husband did show that strength. Despite facing many abuses, arguments and heated discussions, he never left my side. He gave me courage and motivation to present my point of view and fight for my rights but with due respect to the elders. Now, whenever my parents and family praise him for anything, I so wish to tell them that, see, I did not make a wrong decision!
After four years of a successful arranged-cum-love marriage, I can only say, that it is always very complicated and a difficult task to convince your parents about a love marriage. It requires efforts, skill, time and sensitivity. You also need strength of character to be firm in your decision. Most importantly, you need to be sure that you are taking a right decision and getting a right person in the family. < https://www.bonobology.com/waited-eight-years-families-accept-love/