Soul sisters, best friends and much more
Who said girls cannot be best friends. Remember Sex and the City? Those fabulous four gave us some serious girl gang goals. Not only can girls be best friends with each other but they can form one of the strongest bonds in life. They become each other's mentors, confidantes and even mothers when needed. Yes, there is a lot of drama, hair flipping and sighs involved but what's life without a few dramatic moments?
Here are my favourite 10 things about having a totally amazing girl gang:
1. Fashionistas
It's obvious that majority conversations will begin with fashion in a group of girls. And the prompt can be anything from a poorly dressed woman sitting at the bar or browsing the adorable wedding pics of your old classmate on Facebook (yes girls appreciate each other too). Now, not all girls are fond of playing Barbie. Some dress to kill while others prefer Jane Austen over Vogue. But there is always that one girl in the group who is in charge of raising the style quotient of the group and boy, does she take her job seriously.
Read more: How do I decipher my girlfriend's hot and cold phases?
2. What's yours is mine
Just like having a sister for a sibling, when you have a gang of girls, you are automatically entitled to use each other's possessions. So you have many options at the price of one. It adds to the variety of your accessories and clothes and is just good economics.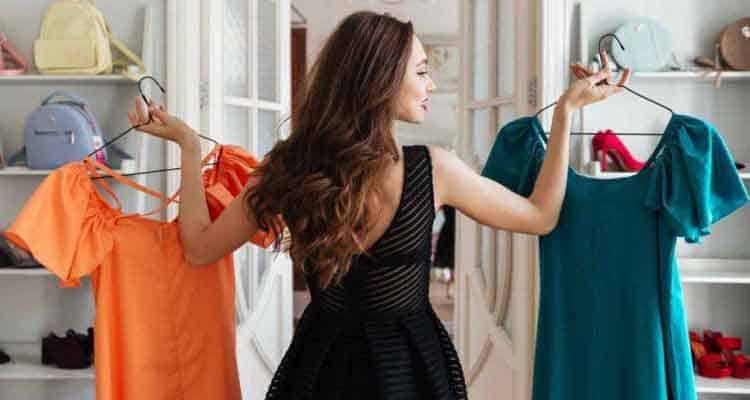 3. Oh Womaniya
Everyone experiences life differently. So bigger your gang, the more number of stories to hear and experiences to share. You find a trustworthy platform, a place where you can think out aloud and are sure to get the much needed mental and emotional support. As you grow up to face newer challenges in life, you become more compassionate towards each other and towards women in general.
4. Why should boys have all the fun?
If you have the kind of parents who start calling you the minute the clock strikes 10 or straightway deny permissions for a night out because there are going to be boys, you will count your stars for being in an all girl gang. Your parents know them, love them and give you extra pocket money with their blessings for a night out. Drink as a fish and never worry about a thing.
5. Awkward conversations
So there is always that talk, which you cannot have with your parents not even with your siblings. It could be about your first kiss or about you wanting to go all the way with your guy but you want to really talk it out with someone first. Your girls will be there for you, with patient ears and honest opinions, always.
6. We got your back girl
You can count on your soul sisters for giving you honest to God opinions and advice in your life. Apart from giving you the truth for 'Does this dress make me look fat?', they will be there for you when you need to make important decisions like choosing between two job offers or whether to raise a red flag about the inappropriate advances by your boss. Be it about what to wear for an interview or on tricks to impress your to-be mother-in law, your girls have got your back. They are more excited about your first date than you are and will plan it to the T.
7. Get-aways
Who needs men when you can chill with your girlies? Some tanning on the beach, a Cosmo in one hand and a book in the other, checking out guys wile you sip your drink, life is indeed beautiful.
8. Hit the gym
Party hard, workout harder. Girls always help each other to stay in shape and what better than to hit the gym together. When you have an active gossip session happening, running the treadmill becomes even more fun. Also, checking out that cute gym instructor is a cherry on the cake.
9. Scare me not
No we don't need to hold a man's hand every time a haunted nun pops up on the screen. Not just because we got our girlies but also because, dude, we are stronger than that! Watching horror flicks with your chicks is better than watching a RomCom any day.
10. The Ex files
The ex is always under the scanner and a sure topic of discussion on the Saturday night drinkathon. Your girls know his activities, whereabouts and even his latest love interest. You say the word and they will be out with all the information in a PowerPoint presentation.
https://www.bonobology.com/teri-shirt-bhi-sexy-feminist-wrong-iron-boyfriends-shirt/
https://www.bonobology.com/talked-sarees-like-talk-lovers/
https://www.bonobology.com/6-types-of-girlfriends-we-all-know/
https://www.bonobology.com/story-of-the-man-whose-wife-approved-of-his-17-girlfriends/