This is an ongoing series exploring the BDSM community and the rules of interaction that are to be followed when looking for kinky sex. BDSM 101 tells you everything that you need to know. We've talked about code words for BDSM interaction elsewhere. And the importance of consent in a relationship. You can also look for workshops that help you explore your tendencies.
BDSM 101: Is It Always About Sex?
BDSM carries around a lot of stigma due to a lack of exploration and understanding of the subject. This piece of the BDSM 101 series helps you understand the concept a little further by bringing you genuine anecdotes and stories about the same.
BDSM is a huge landscape and the series – BDSM 101 is only beginning to cover that. It's not just kinky sex but has multiple dimensions to it and can be as limitless as one wants it to be. Sex is a primary part of BDSM yes but it is also just a motivation.
BDSM is psychological, thrilling and has many other whirlwinds of experiences that do not have to be sex related. Many people are exploring it to spice up their sex life. Whether they are in a sexless marriage, are exploring their sexuality or just need a change of pace, BDSM is an experience in its own. Read below to find out.
"Hey! How was your day at work?" Srikanth's phone vibrated.
"Sulking!" he stole a glance from the computer screen to type the text.
"Are you still at office?" the vibration was determined to break Srikanth's concentration.
"Yeah. Work pressure!" His eyes fell to the lower right corner of the computer screen. 10:45 pm.
"Codes!" he grumbled.
His focus was completely disrupted now. He peeped through the window.
The city looked like a princess draped in a gown of fairy lights. Most of the dwellers must have been enjoying the comfort of their loved ones by now, he thought.
His jaded eyes craved some affection, some care and comfort.
Beep beep!
An email from the boss.
Srikanth hurried back to his work.
Related Reading: How to seduce a man through text messaging?
Half an hour whizzed past and he felt like taking another break again.
"What are you doing?" he called Apurva.
"Nothing much! Too lazy to do anything!" she giggled from the other side of the phone.
"Yeah! You can have fun!"
"I don't like having fun alone!"
Her weary telephonic voice sent a heat wave through his spine.
"Then make me a part of it!"
"Ah! I was missing this kinkiness in you the whole day."
"Haha! It needed the perfect flavor to wake up!"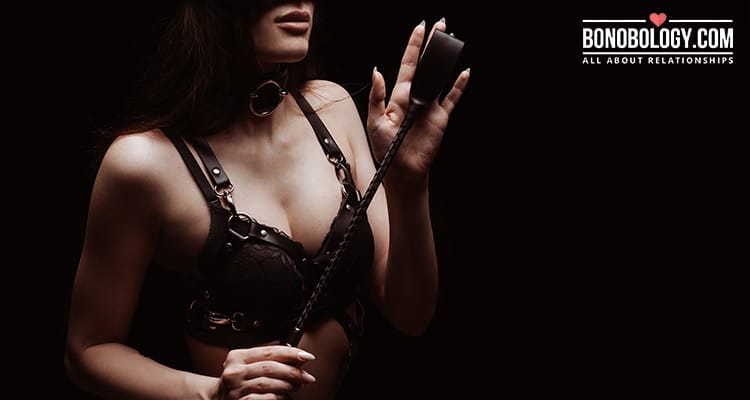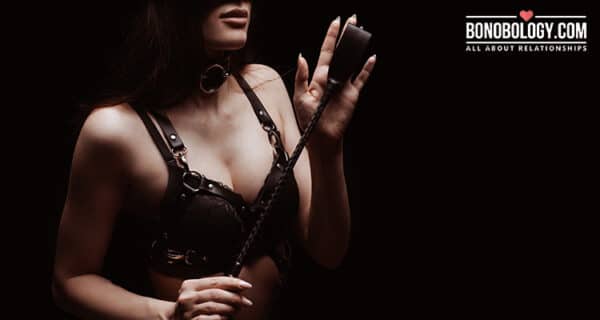 "So?"
"So… how about you meet me tomorrow for a short morning walk and I will give you something to wear to your office."
"Something to wear?"
"Yes."
"And how is that supposed to be adventurous?"
"Wait and see."
"Tell me!"
Related Reading: 12 best gift ideas for your woman
"No. I won't now. But are you okay with it?"
"Well, I trust you. Let's see what you have in store for me!"
"Keep on dreaming!"
The shocking gift
Srikanth unwrapped the box as he started to undress himself for his shower. Apurva hadn't told him what was inside. She gave clear instructions that he was supposed to wear it to office and open it right before his shower. This was no romantic gesture but rather a display of dominance.
"Text me every single step of unwrapping!" she was clear.
One after another, Srikanth removed the folds and finally found the surprise!
A box full of assorted panties!
He gulped down his insecurities!
Laces! Satin!

Pink…red…blue…purple!
Polka dots…flowers…!!
"Whoa!!! These!"
"Yes…these!"
For a moment, Srinakth's head was filled with male laughter! What would they think if they know I am wearing female panties to office? His hands trembled, but he had already given his consent. He could smell humiliation all the way down his balls. And then it stopped.
"They aren't even going to know I'm wearing them! Why not just go for it? " he laughed.
BDSM 101 – Sex isn't the only thing
BDSM is not always about sex. Sex is just one part of BDSM. The couple might choose to do things other than sex and these activities are also activities of BDSM. What Apurva and Srikanth were doing is something called 'humiliation play'. Apurva was being dominant here, and she ordered Srikanth to wear panties to work.
This was not about love and romance or gifting somebody something special to make their day. It was a psychological exercise that made them both feel good. While it was sexual in nature, it was not necessarily about having sex. The couple has a fantastic sexual compatibility where the woman likes to be dominant and the man is happily submissive.
Now, if a man is wearing panties to work, that sounds very funny and he can get humiliated for it by his peers. He's always conscious of that. However, at the same time, nobody knows what he is wearing inside. So, technically, it's not affecting his reputation at all. But this fear psychosis works within him all the time. That is how he submits to Apurva and they enjoy their orgasm without having sex.
8 Signs With The Most EXPLOSIVE Zodiac Sexual Compatibility!
How To Say No To Sex Without Hurting Him?
What is 'Mercy Sex'? 10 Signs You Have Had 'Pity Sex'