This is an ongoing series exploring the BDSM community and the rules of interaction that are to be followed when looking for kinky sex. We've talked about code words for BDSM interaction elsewhere. And the importance of consent in a relationship.
"I'm glad we bonded," Apurva remarked coquettishly while trying to lie still on the bed. She couldn't hide her breathless excitement though, her hands covering her breasts.
"Literally!" Srikanth grinned, opening the bottle of champagne.
"Cheers to bondage!" He raised his glass.

Apurva moved her legs a little, drawing closer to him. The jingling waist belt that also ran between her legs alarmed Srikanth.
"I do hope I have made it clear that you are supposed to lie still on the bed as if you are tied to chains," Srikanth slipped his fingers between her legs and pinched hard.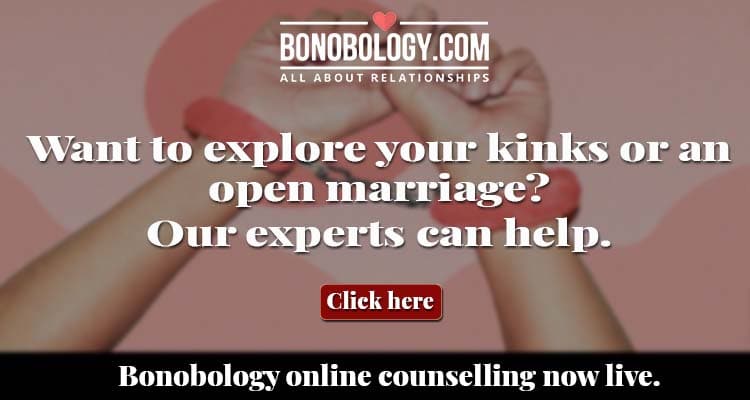 "Yes," Apurva breathed deeply as a shiver ran down her spine.
Related reading: 6 ways women can pleasure themselves
"Now let's get talking," Srikanth went back to his champagne. "Remember. We can talk but you can't move. The more you move, the harder I shall…"
"I guess I'll move a lot more then," Apurva chuckled.

"But Apurva, we should be careful. We just attended the initiation workshop."
"Yes. I know. I was hoping to go to the advanced one."
"Let's wait for a little."
Apurva sighed. She was aching for Srikanth to come to her. He was undressing slowly in front of the mirror, ignoring her naked body. She moved deliberately. His rough hands turned her on, confirming that her decision to attend the first workshop on BDSM conducted by the Kinky Collective was the right one for her.
She had given a lot of thought to this decision when the members of the forum invited her to the workshop.
How would people react? What would they say if they learned that she loved pain during sexual activity? That she had a fetish? How could pain be a pleasure? What was wrong with her? She needed to understand this. The workshop gave her hope.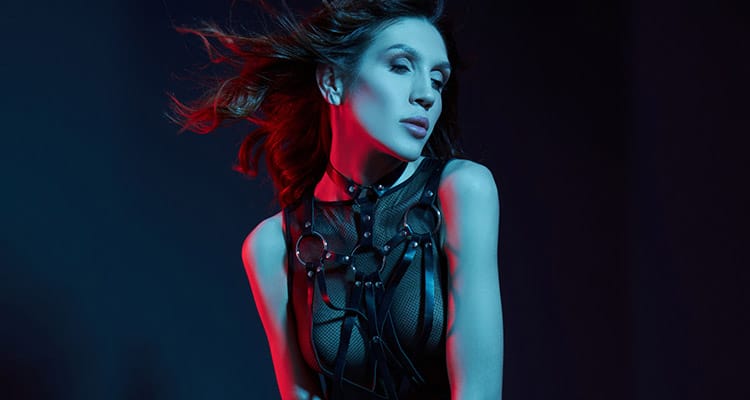 Related reading: 5 things men can do for better foreplay!
A place to learn safely
Workshops help a person learn about BDSM. The Kinky Collective, as the name suggests, is the social community for kinks in Kolkata. It is more than a decade old. Kolkata was the first Indian city to host a workshop on BDSM, in the year 2004. The two types of workshops are:
Workshop for initiation
Advanced workshop
The workshop for initiation welcomes people who are interested in practising BDSM but have no idea about it. They reach out to members of the kink community through various social forums.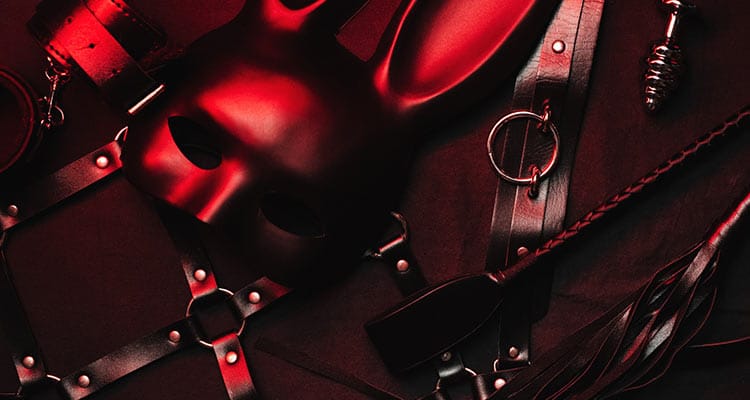 A teacher is assigned to every participant and the interaction is one-to-one.
First, the participants are given a basic introduction to things. Then, they have to explore themselves to understand their needs and desires. Once this exercise is done, consent is taught. Consent is a critical factor in BDSM. One is required to understand and practice it correctly. A few short films are shown, followed by a discussion on consent—the crowd breaks for lunch.

After lunch, the participants explore BDSM activities (such as how to use a flogger, how to have sex using props, etc.). These activities are practices common to the community. The organisers make it clear to the participants to engage in these activities safely. There are a Question and Answer session to clear doubts. Once a person has successfully attended the workshop, they are free to practice BDSM with their partners.
How to stay safe
The second category of workshops is the advanced level for people who are already in the community and have experience. These workshops are conducted at a more intense level which involves a deeper understanding of practices and Risk Assesses Consensual Kink (RACK), ensuring that all participants understand how to be kinky without causing severe injury.

Like marriage, the practice of BDSM has a strong base too. The workshops aim to take care of the psychological and physiological hygiene of kinks. While there are a lot of debates that suggest BDSM is mere violence, the Kinky Collective and other communities of curves around the world make sure that it's safe and not savage at all.
12 kinky things every man fantasises about
An (s)exceptional case