Unless you are extremely lucky (or unlucky, as the case may be), chances are that you will have more than one romantic relationship in a lifetime. Which means, you will also have to deal with a breakup sometime or the other. And if you really respect them, you will try to find out what is the best way to break up with someone, to let them down gently.
As society is becoming more accepting about relationships, discarding a partner is no longer frowned at. That does not mean breakups don't hurt, because they do. This is the first step of handling a breakup: acknowledge that it is going to affect you and your life, along with that of your partner.
Are you wondering what is the easiest way to break up with someone? The most important thing to remember is to do it in such a way that it hurts him/her the least. Even if it was a casual fling, it could be that your partner is more involved in it than you know. Try to be gentle and kind.
The Best Way To Break Up With Someone
You know it's time to end things when you start thinking about what is the best way to break up with someone. Breakups are hard but they don't always have to be messy, it all depends on how you handle the situation.
So if you want to part ways and break up with someone respectfully, follow these tips to reduce the pain and chaos as much as possible.
Related Reading: 7 Things To Do When You're Single But Not Ready To Mingle
Be honest
When ending a relationship, there is no alternative for honesty. Whatever is the reason for your breakup, let your partner know. Don't lie to make the situation easier for you, because that is not fair to your partner. If you are in two minds about your relationship, don't let anyone give you breakup advice.
The best way to break up with someone is by letting them know why your heart is not in it anymore, and what your expectations are. Being honest will help you understand your relationship better. However, at the end of the day it's your life, you should be the one taking decisions.
Don't do it over text
Breakup messages may look like one of the easy ways to break up with someone, but if you even have an ounce of respect for the other person, they are best avoided. Remember, you two have shared a slice of life together, made memories together.
The least you can do while ending it is doing so in person. If meeting your partner is impossible, always call instead of ending it with a text. Be straight-up and to the point, but don't be heartless and blunt. Understand that it is not easy getting dumped, and try to put yourself in their shoes.
Long distance
Breaking up after a long relationship is particularly hard. One of you might have been planning a future together when it all comes crashing down. So what is the best way to break up with someone when they are so far away from you?
There is no easy, pain-free way out of this. If your partner is firm in his/her decision, it's best not to plead with them to reconsider. It might seem like a good idea in the beginning, but it will reduce your self-worth in the long run. And if you can foresee the relationship is not going anywhere, stop feeling sorry for yourself and handle it like and adult.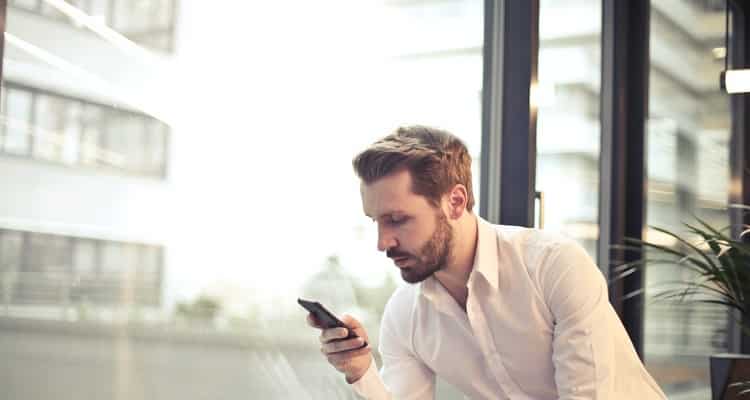 Take responsibility
If your heart isn't in it anymore, let them know. Take responsibility and accountability for your actions. Tell them the break up is not their fault, and it is all you, that it is something you have been feeling for some time now. If you own up to your actions, things won't be as bad.
Related Reading: Man Vs Woman After Breakup – 8 Vital Differences
Be answerable
Once you've told them how you feel, they are obviously going to have questions, to which you have to be answerable. In order to break up with someone respectfully you can't lie about what went wrong and what the other person could have done to fix it. You will have to give them some sort of closure after breakup.
This may be tricky, but explain to them what is going through your head and what they should have done, and what you should have done too. This relationship not working out is not anyone's fault, and you need to convey this to them as clearly as possible.
Return their things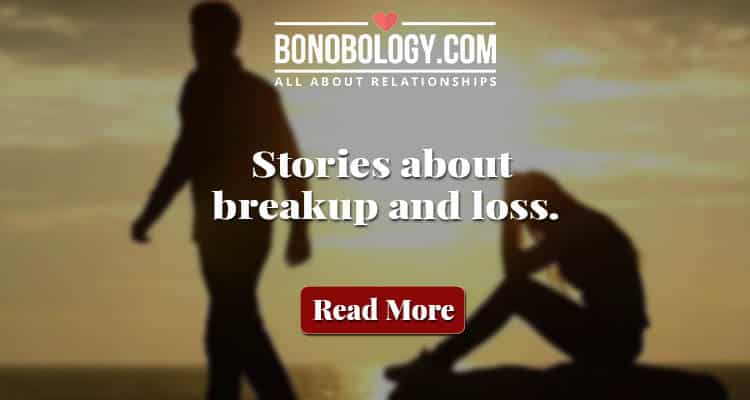 If you can't muster up words, the easiest way to break up with someone is through your actions – return all their things which were in your possession. This could be clothes (yes this includes hoodies), pictures, candles, or whatever it was that you shared. You must even log out of their Netflix account.
Related Reading: How To Move On When You Are Still In Love With Your Ex?
If your calls or messages go unanswered or if you can't reach him/her through their friends, these are signs that your breakup is final. Accepting the situation is the first step towards repairing your life. Give yourself time to grieve over it. And remember, if one door closes, another will surely open.
So what is the best way to break up with someone that ensures minimal pain and sadness? Follow these 4 tips, and whatever you decide to do, be sure to be respectful and sensitive. Don't start a fight or get defensive, otherwise things won't end well, and instead of respect all you will feel for each other is vengeance.
FAQs
1. How do you make a break up easier?
To make things easier for them and for yourself, be gentle and sensitive, but most importantly be honest about why you want to end things with the other person.
2. What should I say to break up with someone?
Say all that you have been bottling in, because now is the time to let it out. Don't make things messy by pointing fingers and blaming the other person, but don't keep things from them.
3. What are good reasons to break up?
If your heart isn't in it anymore, or even if you feel like the spark in your relationship is gone, is a valid enough reason to break up with someone.
Ex In Your Dreams? Find Out What Does It Mean When You Dream About Your Ex